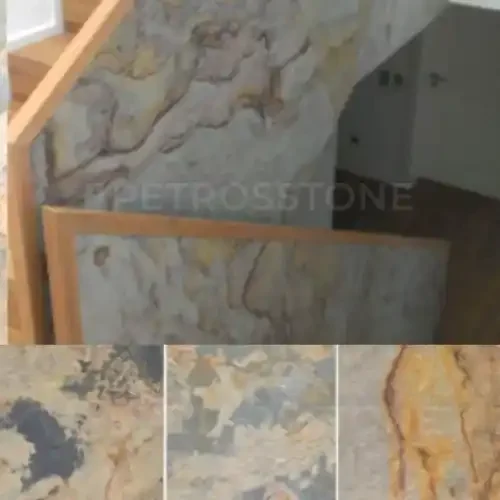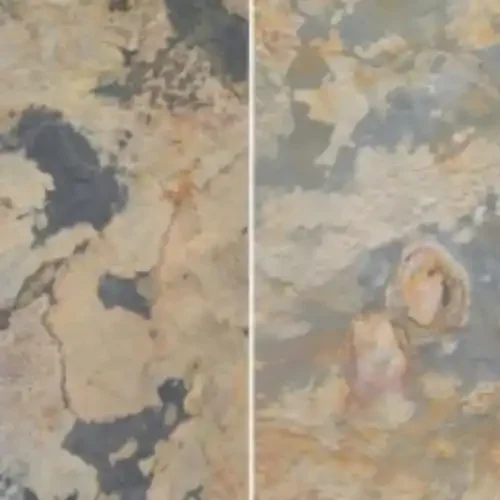 Indian Autumn Stone Veneer
Description
Indian Autumn Stone Veneer replicates the look of natural stones found in the Indian autumn landscape. It typically features warm and earthy colors, such as various shades of red, orange, and brown, which mimic the changing foliage and the rich tones of the season. This veneer allows you to incorporate the cozy and rustic charm of Indian autumn stones into your design projects while benefiting from the convenience and flexibility of stone veneer.

Key Features:

Autumnal Charm: Indian Autumn Stone Veneer captures the rustic and inviting beauty of stones commonly found in the Indian autumn landscape, adding a touch of warmth and nature to design projects.

Versatile Application: Suitable for a wide range of design applications, it infuses spaces with a sense of coziness, character, and a connection to the natural world, both indoors and outdoors.

Customization: Available in various stone types, thicknesses, sizes, and finishes, allowing for personalized creativity and flexibility in design.

Durability: Offers the durability and longevity of natural stone, making it a practical choice for both interior and exterior projects.

Applications:

Exterior Siding: Enhance the exteriors of homes and buildings with the inviting and rustic appearance of Indian Autumn Stone Veneer.

Interior Accent Walls: Add a touch of character and natural beauty to living rooms, dining areas, or entryways with Indian Autumn Stone Veneer as an accent wall.

Fireplace Surrounds: Create a cozy and inviting atmosphere in your living space with a fireplace surround inspired by Indian autumn stones.

Commercial Spaces: Elevate the aesthetics of restaurants, bars, hotels, and retail stores with the warm and rustic appeal of this veneer.

Architectural Elements: Incorporate it into architectural features like columns, archways, and entryways to create a cohesive and inviting environment.
Specification