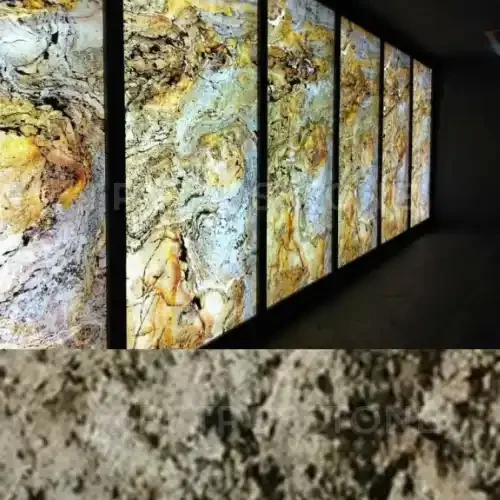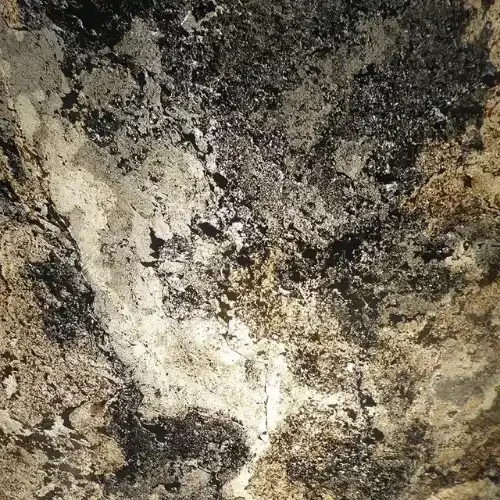 Autumm Rustic Translucent Stone Veneer
Description
Autumn Rustic Translucent Stone Veneer is a masterful fusion of natural beauty and contemporary design. Crafted with precision, this innovative veneer seamlessly marries the timeless elegance of autumn-inspired natural stone with the enchanting allure of translucency. As light dances through its surface, it transforms any space into a captivating and luminous sanctuary, reminiscent of a crisp autumn evening.

Key Features:

Transcendent Beauty: Autumn Rustic Translucent Stone Veneer captures the essence of autumn with its warm, earthy hues and showcases its natural textures, all enhanced by a soft and inviting luminosity.

Versatile Application: Suitable for a wide range of indoor and outdoor design applications, allowing you to infuse the charm of autumn into your spaces.

Customization: Tailored to meet your unique design vision, with options for stone types, thicknesses, sizes, and lighting effects, ensuring a personalized touch.

Durability and Longevity: Combines the timeless durability of natural stone with innovative technology, ensuring that your design stands the test of time.

Energy Efficiency: The veneer's translucency maximizes the use of natural or artificial light, making it an energy-efficient choice while creating an enchanting play of light.

Applications:

Feature Walls: Create stunning focal points in living rooms, lobbies, or reception areas that evoke the warmth and vibrancy of autumn.

Countertops and Bars: Elevate kitchen islands, bars, and restaurants with the rustic charm of Autumn Rustic Translucent Stone Veneer.

Retail Displays: Set the stage for product displays that captivate and enthrall shoppers, adding an inviting ambiance to your space.

Hospitality Spaces: Infuse the ambiance of hotels, spas, and resorts with the serene and captivating allure of an autumn evening.

Architectural Elements: Use it to add dimension to columns, partitions, and other architectural features, creating a cohesive and inviting atmosphere.

Maintenance:

Routine cleaning with a mild, pH-balanced stone cleaner is recommended to maintain the veneer's translucency. Lighting components may require occasional maintenance to ensure consistent illumination.
Specification