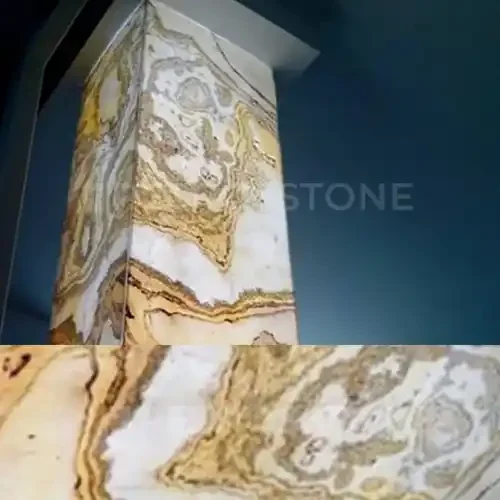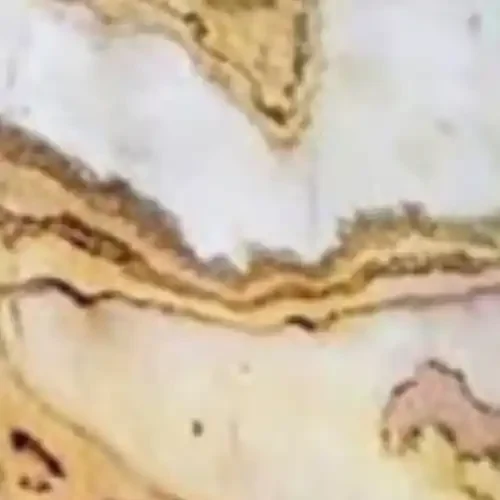 White Bookmatch Translucent
Description
White Bookmatch Translucent Stone Veneer is an exquisite and visually captivating interior design material that offers a blend of sophistication, natural beauty, and functional versatility. This product is carefully crafted to provide an unmatched aesthetic experience in both residential and commercial spaces.

Key Features:

White Aesthetic: The primary feature of this veneer is its pristine white color. White is renowned for its ability to create a sense of purity, cleanliness, and timeless elegance in interior spaces.

Bookmatched Design: The term "bookmatch" refers to the technique of mirroring two adjacent stone or marble surfaces, much like the pages of an open book. This meticulous craftsmanship results in a symmetrical and harmonious pattern that is visually striking.

Translucency: Translucent properties allow for the passage of diffused light when backlit, imparting a soft, ethereal glow to the veneer. This effect can be used to create captivating visual focal points and ambiance in various applications.

Natural Beauty: The natural veining and patterns in the stone or marble add character and uniqueness to each piece. This product celebrates the inherent beauty of the chosen stone while enhancing it with the bookmatch and translucency features.

Applications:

White Bookmatch Translucent Stone Veneer is a versatile material suitable for a wide range of applications, including but not limited to:

Countertops: Elevate kitchen and bathroom countertops with a luxurious and sophisticated touch.

Wall Cladding: Create stunning accent walls or entire wall panels to transform the aesthetics of a room.

Bar Tops: Design elegant and inviting bars or reception areas that exude a sense of opulence.

Furniture: Incorporate this veneer into furniture pieces like tables, vanities, and cabinets for a truly unique look.

Decorative Partitions: Craft decorative partitions or screens that play with light and shadow to delineate spaces in style.

Maintenance:

Maintaining White Bookmatch Translucent Stone Veneer is relatively straightforward. Regular cleaning with a mild, non-abrasive cleaner is recommended to preserve its beauty. As with any premium material, handle with care to prevent damage.
Specification