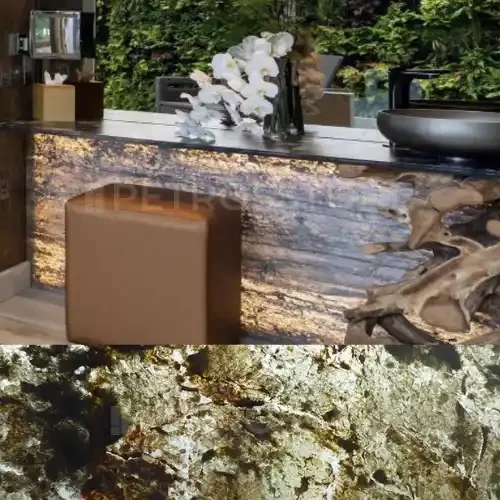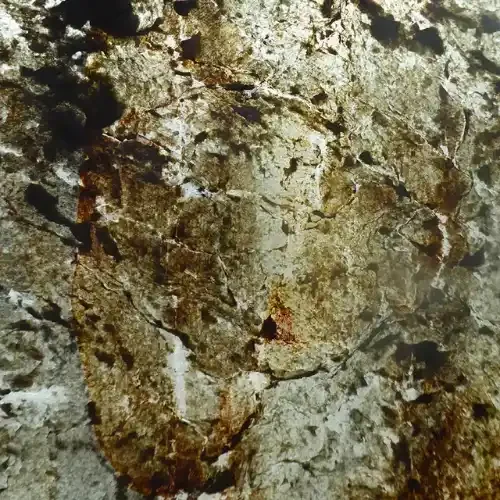 Brushing Forest Translucent Stone Veneer
Description
Brushing Forest Translucent Stone Veneer is a remarkable architectural material that seamlessly marries the natural allure of stone with the serene beauty of translucency. This innovative veneer invites you to immerse yourself in the tranquility of a forest at dawn, where soft, dappled light filters through the trees. As light gently passes through its surface, it creates an atmosphere of calm and contemplation, making it an ideal choice for crafting serene and elegant interior and exterior spaces.

Key Features:

Natural Serenity: Brushing Forest Translucent Stone Veneer captures the peaceful essence of nature with its soothing, earthy tones, evoking the serenity of a forest at the break of day.

Versatile Application: Suitable for a wide range of design applications, it infuses a sense of tranquility and elegance into residential and commercial spaces alike.

Customization: Tailored to your unique design vision, offering versatility in stone types, thicknesses, sizes, and lighting effects, allowing for personalized creativity.

Durability and Longevity: Combines the enduring strength of natural stone with innovative technology, ensuring that your design will stand the test of time.

Energy Efficiency: The translucent properties of this veneer maximize the utilization of natural or artificial light, contributing to energy efficiency while creating a calming play of light and shadow.

Applications:

Feature Walls: Brushing Forest Translucent Stone Veneer serves as a tranquil focal point in living rooms, bedrooms, or meditation spaces, evoking the gentle light of dawn.

Countertops and Bars: Elevate kitchen islands, bars, and commercial spaces with the serene charm of Brushing Forest Veneer, creating an inviting and contemplative atmosphere.

Retail Displays: Set the stage for soothing product displays that engage and relax customers, infusing your space with calming and alluring ambiance.

Hospitality Spaces: Enhance the ambiance of hotels, spas, and wellness centers with the serene allure of Brushing Forest Translucent Stone Veneer, creating a serene and rejuvenating experience.

Architectural Elements: Use it to add an element of elegance and contemplation to columns, partitions, and other architectural features, creating a cohesive and tranquil environment.
Specification