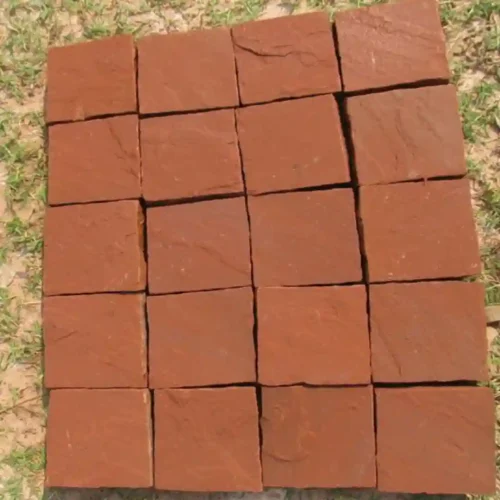 Description
Experience the captivating allure of nature's fiery hues with our Red Sandstone Cobbles. These cobbles bring a touch of warmth and vibrancy to your outdoor spaces, infusing them with a timeless charm that stands out.

Key Features:

Radiant Natural Beauty: Immerse yourself in the rich, fiery tones of our Red Sandstone Cobbles. These cobbles embody the essence of nature's warmth, creating a visually striking focal point that ignites the senses.

Crafted to Perfection: Each Red Sandstone Cobble is meticulously chosen and shaped with precision. Their expert craftsmanship ensures not only visual splendor but also enduring quality that withstands the test of time.

Versatility in Design: Whether you're curating a bold contemporary space or a classic, timeless environment, these cobbles seamlessly integrate into various design themes, lending a dynamic flair to your outdoors.

Textured Beauty, Tactile Connection: The cobbles' unique texture not only adds visual interest but also offers a tactile experience. Engage with your outdoor space on a more intimate level, with each cobble inviting exploration.

Why Choose Red Sandstone Cobbles:

Vibrant Elegance: The deep red hues of these cobbles create an ambiance of passion and energy, setting the stage for an outdoor space that resonates with vibrancy.

Design Freedom: From accentuating pathways to adding a touch of drama, Red Sandstone Cobbles grant you the freedom to express your design vision, making them a versatile canvas for creativity.

Enduring Appeal: The timeless charm of red, combined with the durability of sandstone, ensures that these cobbles remain a captivating feature for generations to come.

Elevate your outdoor spaces with the radiant beauty of Red Sandstone Cobbles. Let the warmth of their hues ignite the ambiance, transforming your landscapes into captivating expressions of nature's brilliance. Your journey towards a bold and dynamic outdoor haven starts here.
Specification