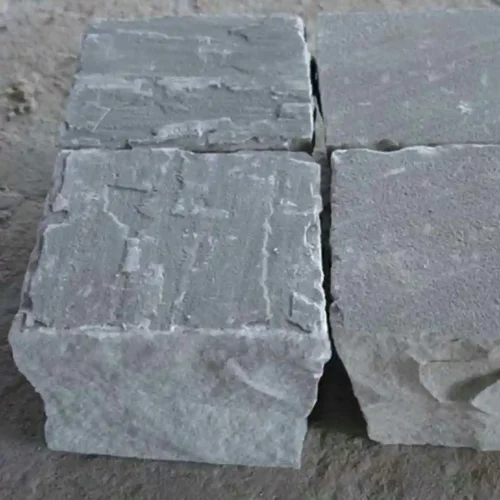 Description
Experience the allure of understated elegance with our Grey Sandstone Cobbles. These cobbles redefine sophistication with their subtle tones and versatile charm, adding a touch of refinement to your outdoor spaces.

Key Features:

Timeless Sophistication: Discover the beauty in simplicity with the soft, neutral tones of Grey Sandstone Cobbles. These cobbles embody a timeless elegance that effortlessly complements a range of design aesthetics.

Crafted to Impress: Craftsmanship is at the heart of our Grey Sandstone Cobbles. Meticulously selected and expertly crafted, each cobble showcases the mark of quality and durability, promising lasting appeal.

Versatile Design Canvas: Whether your vision leans towards a contemporary landscape or a more traditional ambiance, these cobbles provide a harmonious backdrop, letting your creative ideas take center stage.

Subtle Texture, Striking Impact: The cobbles' gentle texture not only adds visual interest but also ensures a secure footing. This tactile experience enhances the safety of your outdoor space while offering an invitation to explore.

Why Choose Grey Sandstone Cobbles:

Elegance in Versatility: Grey is a canvas waiting to be transformed. These cobbles adapt seamlessly, allowing you to play with contrasts, textures, and other design elements.

Enduring Appeal: Grey Sandstone Cobbles promise a timeless charm that withstands the test of time and evolving trends, making them a lasting investment for your outdoor space.

Refined Beauty: The understated beauty of these cobbles speaks volumes about your refined taste, creating an atmosphere that is both inviting and captivating.

Elevate your outdoor spaces with the understated elegance of Grey Sandstone Cobbles. Let their simplicity become the backdrop for your outdoor narratives, creating an ambiance that resonates with sophistication and charm. Your journey towards a gracefully designed landscape starts here.
Specification