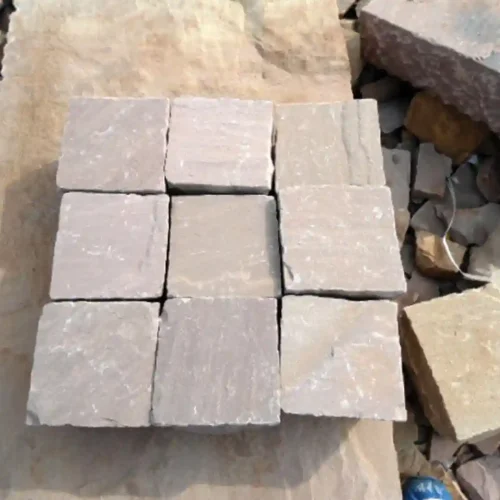 Automn Brown Cobbles Stones
Description
Step into a world of natural warmth and rustic allure with our Autumn Brown Cobbles Stones. These stones bring the beauty of the season to life, infusing your outdoor spaces with earthy tones and a touch of timeless elegance.

Key Features:

Embrace the Seasonal Palette: The rich, earthy hues of Autumn Brown Cobbles Stones capture the essence of fall. Imagine the warmth of autumn leaves underfoot, creating an inviting atmosphere that resonates year-round.

Crafted by Nature's Hand: These cobbles stones are meticulously handpicked to ensure that each piece carries the authentic beauty of natural stone. Nature's artistry shines through the unique patterns and variations in color.

Versatile Rustic Appeal: From charming garden pathways to cozy courtyards, these cobbles stones seamlessly integrate into a range of design aesthetics. Their timeless rustic charm complements both traditional and contemporary spaces.

Tactile Comfort: The textured surface of Autumn Brown Cobbles Stones not only adds visual interest but also offers a comfortable grip. Experience the pleasure of each step on stones that invite exploration.

Why Choose Autumn Brown Cobbles Stones:

Captivating Aesthetics: These stones bring the captivating beauty of autumn to your landscape, creating a visual spectacle that transforms outdoor areas into inviting retreats.

Natural Variation: Embrace the beauty of imperfections. The natural variations in color and texture of the stones add character and depth to your outdoor design.

Enduring Appeal: Just like the changing seasons, the allure of Autumn Brown Cobbles Stones remains evergreen. They promise lasting charm that evolves gracefully with time.

Elevate your outdoor spaces with the enchanting beauty of Autumn Brown Cobbles Stones. Let the season's warmth and nature's elegance merge seamlessly to create an atmosphere of tranquility and splendor. Your journey towards a timeless landscape begins here.
Specification