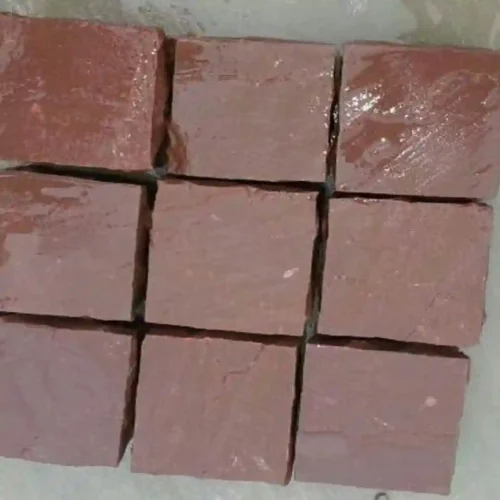 Chocolate Sandstone Cobbles
Description
Indulge in the opulent beauty of nature with our Chocolate Sandstone Cobbles. These cobbles bring the allure of rich, deep tones to your outdoor spaces, infusing them with a sense of luxurious sophistication.

Key Features:

Decadent Natural Aesthetics: Immerse yourself in the sumptuous shades of chocolate with our Chocolate Sandstone Cobbles. These cobbles radiate a sense of luxury, creating a captivating atmosphere that exudes opulence.

Crafted to Excellence: Each Chocolate Sandstone Cobble is handpicked and meticulously crafted to embody the highest standards of quality. Their impeccable craftsmanship ensures a fusion of beauty and durability.

Versatility Redefined: Whether you're aiming for a classic, elegant space or a contemporary design, these cobbles seamlessly integrate into various styles, allowing you to create outdoor areas that embody refined taste.

Tactile Delight, Visual Splendor: The cobbles' textured surface adds both visual interest and a tactile dimension. Engage with your outdoor space in a more intimate way as you explore the unique textures of each cobble.

Why Choose Chocolate Sandstone Cobbles:

Luxurious Ambiance: The deep, velvety tones of these cobbles create an ambiance of indulgence and sophistication, elevating your outdoor space to new heights of elegance.

Design Freedom: From accentuating walkways to creating intricate patterns, Chocolate Sandstone Cobbles offer you the versatility to craft outdoor designs that mirror your personal style.

Timeless Grandeur: The rich allure of chocolate hues combined with the enduring quality of sandstone ensures that these cobbles remain a lavish feature that stands the test of time.

Elevate your outdoor spaces with the luxurious beauty of Chocolate Sandstone Cobbles. Let the richness of their tones add depth and elegance to your landscapes, creating an outdoor haven that embodies the epitome of refinement. Your journey towards a lavish and inviting environment begins here.
Specification