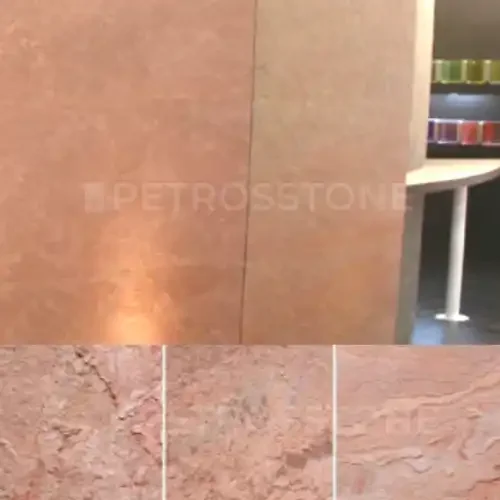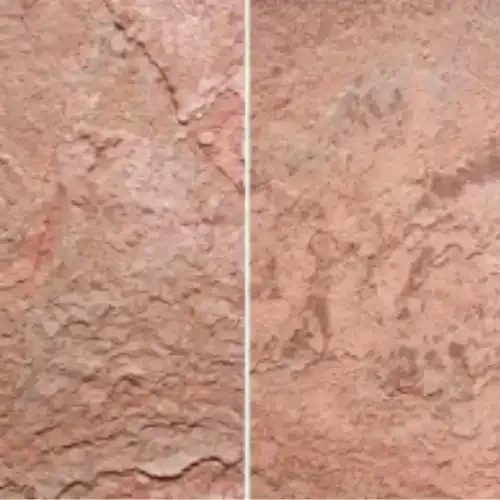 Description
Terra Red Stone Veneer typically features shades of red, ranging from deep reds to reddish-brown tones. It aims to capture the textures, patterns, and natural variations found in real stone formations, providing a visually appealing surface. This veneer exudes a warm and inviting aesthetic, making it suitable for a wide range of design styles, from rustic to contemporary.

Key Features:

Warm and Earthy: Terra Red Stone Veneer creates a warm and earthy ambiance, making it ideal for creating cozy and inviting spaces.

Versatile Application: It is suitable for both interior and exterior design projects, serving as an ideal choice for walls, facades, countertops, and more.

Customization: Available in various stone types, thicknesses, sizes, and finishes, allowing for personalized creativity and flexibility in design.

Durability: Offers the durability and longevity of natural stone, making it a practical choice for architectural applications.

Applications:

Interior Walls: Use Terra Red Stone Veneer to create warm and inviting interior accent walls in living rooms, dining areas, or bedrooms.

Exterior Facades: Enhance the exteriors of homes, commercial buildings, or architectural elements with the earthy and inviting look of Terra Red Stone Veneer.

Countertops and Bars: Elevate kitchen islands, bars, and commercial spaces with the warm and cozy charm of this veneer, creating a welcoming atmosphere.

Architectural Elements: Incorporate it into columns, facades, fireplace surrounds, and other architectural features to add a touch of rustic beauty and warmth.
Specification