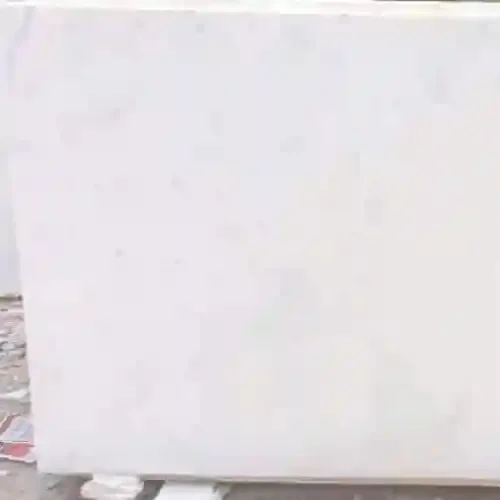 Description
Premium RJ White Marble is a beautiful and high-quality natural stone that is quarried in India. It features a white background with subtle grey veins running throughout, giving it a classic and elegant appearance.

This type of marble is highly prized for its durability, resistance to wear and tear, and its ability to take a high polish. It is a popular choice for a variety of applications, including flooring, countertops, wall cladding, and decorative objects.

Premium RJ White Marble is available in a range of finishes, including polished, honed, brushed, and sandblasted, allowing for a variety of design options. It can be used to create a variety of looks, from modern and minimalist to classic and traditional.

One of the notable characteristics of Premium RJ White Marble is its ability to complement a wide range of colors and design styles. It can be paired with bold or neutral colors, making it a versatile choice for both residential and commercial projects.

This stunning natural stone is relatively easy to maintain and can be cleaned with a mild soap and water solution. However, it is important to avoid using acidic or abrasive cleaners, as these can damage the surface of the marble.

Overall, Premium RJ White Marble is a beautiful and timeless natural stone that can add luxury and sophistication to any space.
Specification