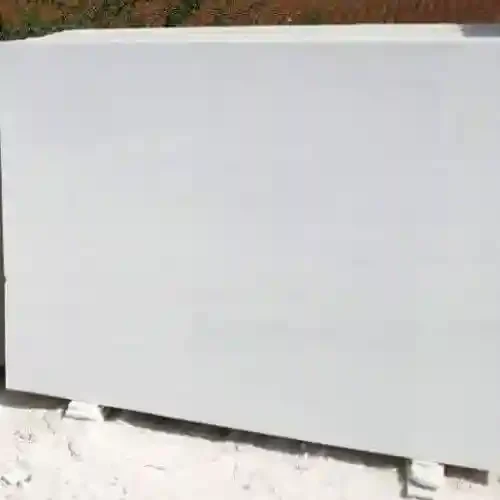 Makrana Pure White Marble
Description
Introducing the Makrana Pure White Marble, a stunning natural stone that boasts exceptional beauty and unparalleled elegance. This premium quality marble is a popular choice among homeowners, architects, and designers alike, thanks to its pure white color, which is perfect for creating a sense of spaciousness and brightness in any room.

Crafted from the finest quality natural stone, the Makrana Pure White Marble is known for its exquisite texture and unique pattern, which is created by the natural crystal structure of the stone. This marble is durable, long-lasting, and resistant to wear and tear, making it an excellent choice for high-traffic areas.

The Makrana Pure White Marble is easy to maintain, and its sleek, polished finish enhances its natural beauty and radiance, giving it a glossy, mirror-like sheen that reflects light and adds depth to any space. This marble is also highly versatile, making it perfect for a wide range of applications, including floors, walls, countertops, and even sculptures.

Whether you're looking to create a sophisticated and elegant living space or add a touch of luxury to your commercial premises, the Makrana Pure White Marble is an excellent choice. Its timeless beauty and exceptional quality will undoubtedly make a lasting impression on anyone who enters the room. So why wait? Invest in the Makrana Pure White Marble today and experience the beauty and elegance of this remarkable natural stone for yourself.
Specification