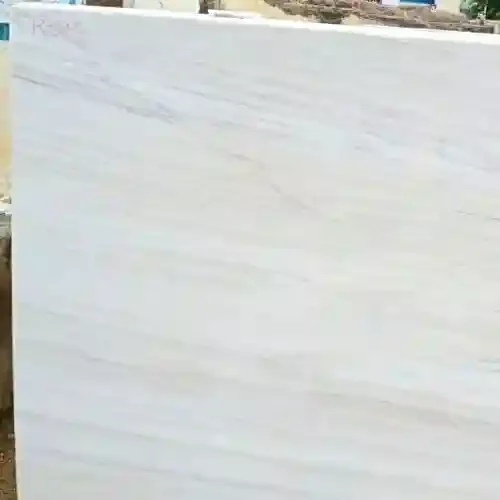 Premium Frosted White marble
Description
Premium Frosted White Marble is a type of natural stone that features a white base color with subtle, frosted veining that creates a soft, elegant appearance. It is often used in high-end residential and commercial applications due to its luxurious look and durability.

Premium Frosted White Marble is quarried from different regions around the world, including Italy, Greece, Turkey, and Brazil. It is available in a variety of finishes, including polished, honed, and brushed.

This type of marble is suitable for a wide range of applications, including flooring, wall cladding, countertops, and decorative accents. It is particularly popular for bathroom and kitchen designs, as its cool tones and unique veining patterns add sophistication and elegance to any space.

One important consideration when using Premium Frosted White Marble is that it is a natural stone, which means that each piece is unique and may have variations in color, veining, and texture.

It is important to work with a reputable supplier to ensure that you receive high-quality, consistent material for your project. Additionally, proper maintenance and sealing are recommended to protect the marble and maintain its beauty over time.
Specification