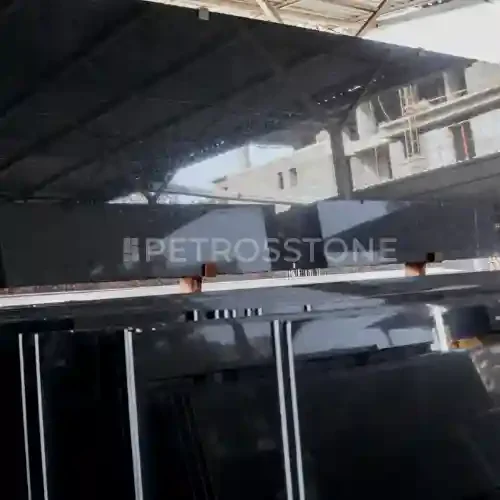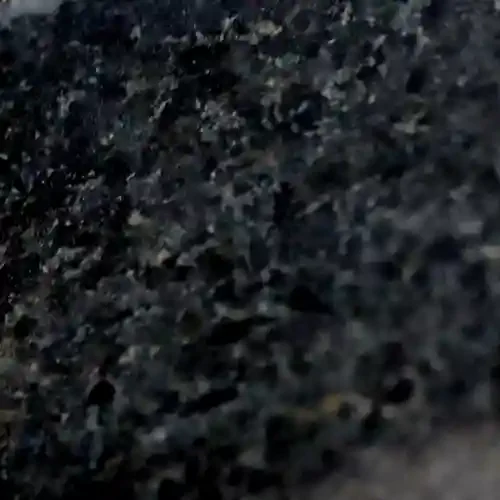 Description
It is a dark-colored granite with a consistent black background and small to medium-sized speckles of white, silver, or grey minerals. It is known for its durability, low maintenance requirements, and elegant appearance, making it a popular choice for a variety of applications. 
Aesthetics: Mine Black Granite is an ideal material for creating a bold and dramatic statement in any space. Its uniform and consistent color and pattern make it an excellent backdrop for highlighting other design elements in a room. The black color of the granite can help to create a sense of depth and richness, and the speckles of white or grey can add subtle variations and interest. 
Applications: Mine Black Granite is a versatile material that can be used in a variety of ways, including as kitchen countertops, bathroom vanity tops, flooring, wall cladding, and outdoor paving. Its durability and resistance to wear and tear make it an excellent choice for high-traffic areas, and its non-porous surface makes it resistant to stains and bacteria, making it an ideal material for kitchens and bathrooms. 
Sustainability: The mining and processing of granite can have an environmental impact, but many quarries are taking steps to minimize their impact on the environment. Some quarries are using sustainable practices such as recycling water and using renewable energy sources to power their operations. 
Additionally, Mine Black Granite is a durable and long-lasting material that can reduce the need for frequent replacements, which can help to minimize waste. Customization: Mine Black Granite can be customized to suit a variety of design preferences. It can be honed or polished to create different surface finishes, and it can also be cut and shaped into various sizes and shapes to fit specific design requirements.
Specification