Petros Stone LLP successfully exported granite stone slabs from India to Nigeria. This case study highlights Petros Stone LLP's expertise in exporting granite to Nigeria, ensuring customer satisfaction, and the meticulous procedures followed for quality and secure delivery.
---
---
Manufacturing Process:
Petros Stone LLP's meticulous manufacturing process ensured the production of high-quality granite stone slabs that met the demands of the Nigerian market.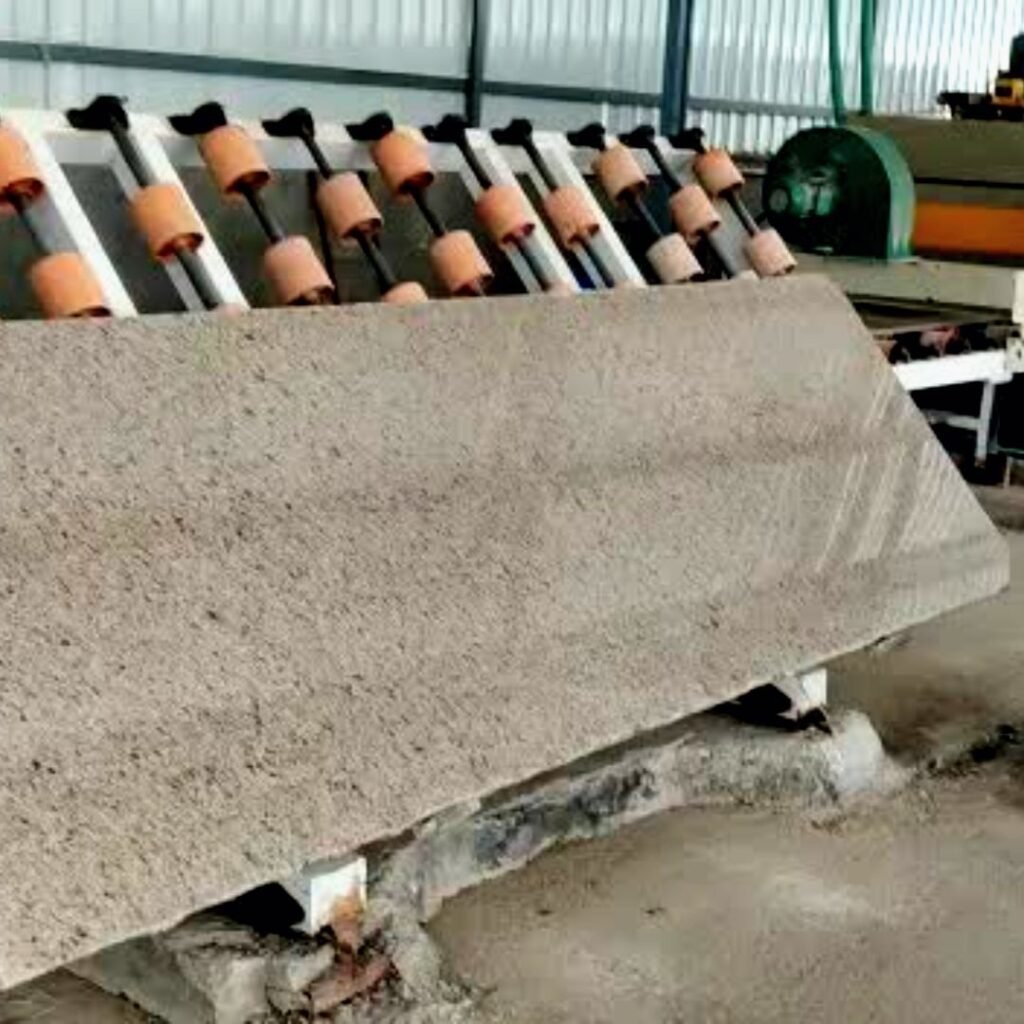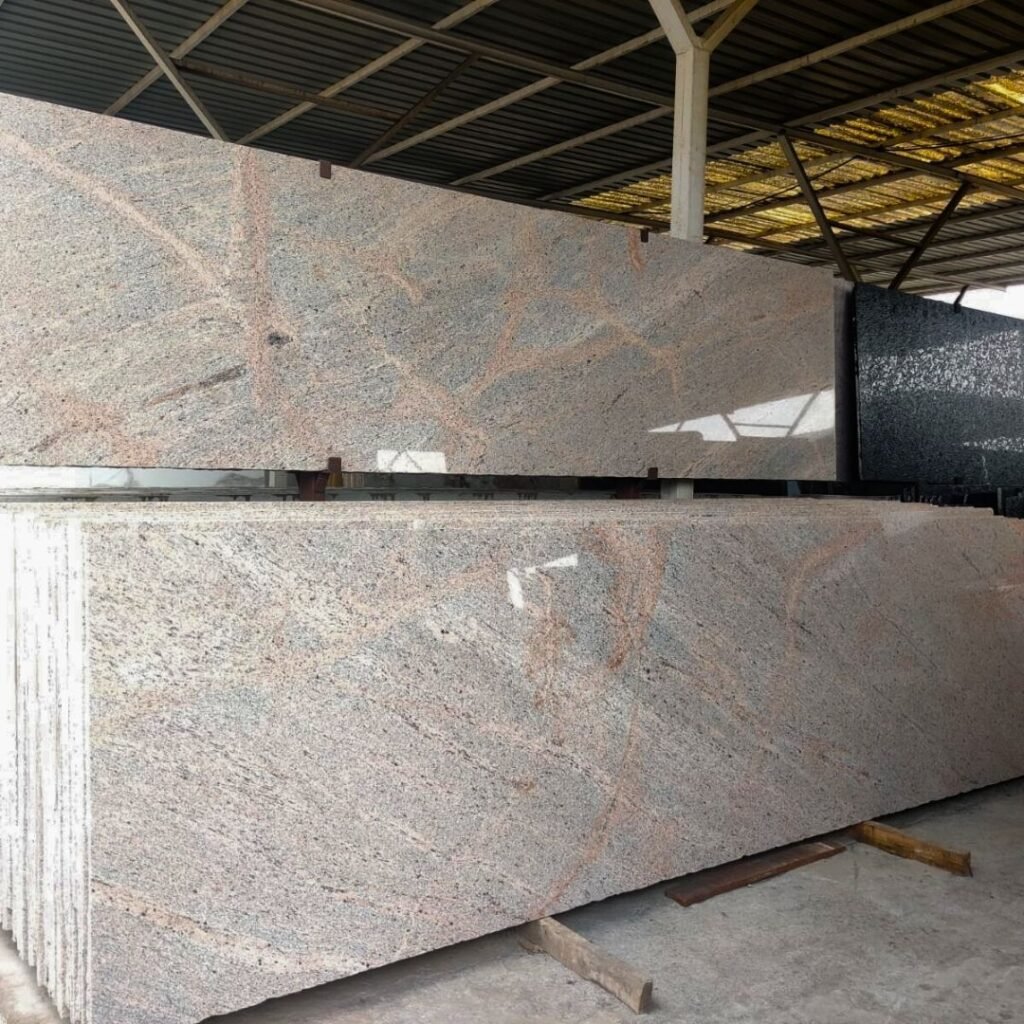 ---
Product Inspection:
Thorough inspection of the granite stone slabs was conducted to ensure exceptional quality and compliance with Nigerian standards.
---
Documentation and Standardization
Comprehensive documentation and adherence to international standards facilitated a seamless import process for the Nigerian market.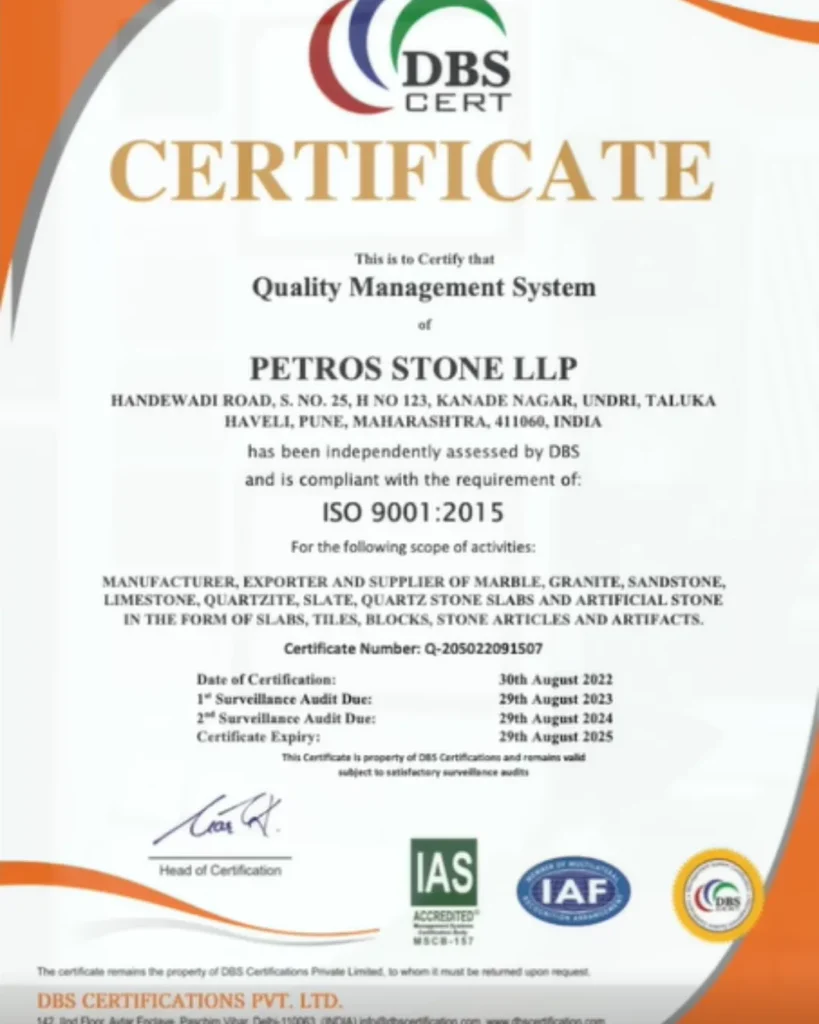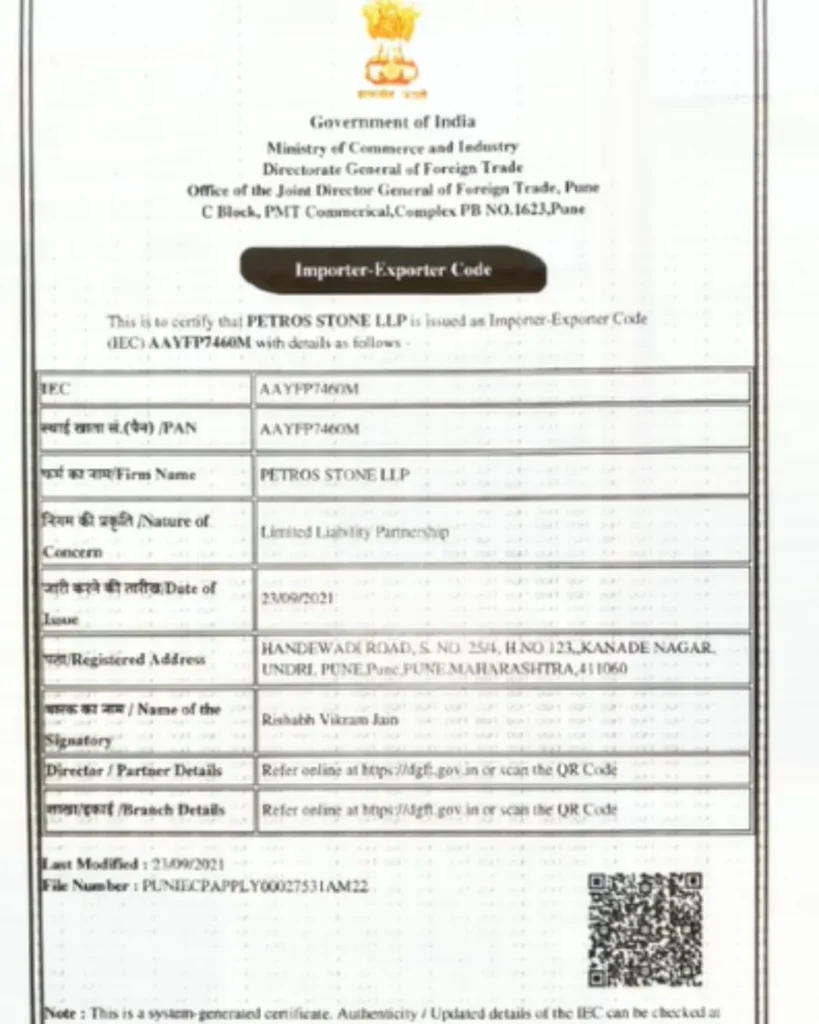 ---
Shipping and Logistics:
Efficient shipping and logistics ensured timely delivery of the granite stone slabs to Nigeria, with careful monitoring and real-time tracking.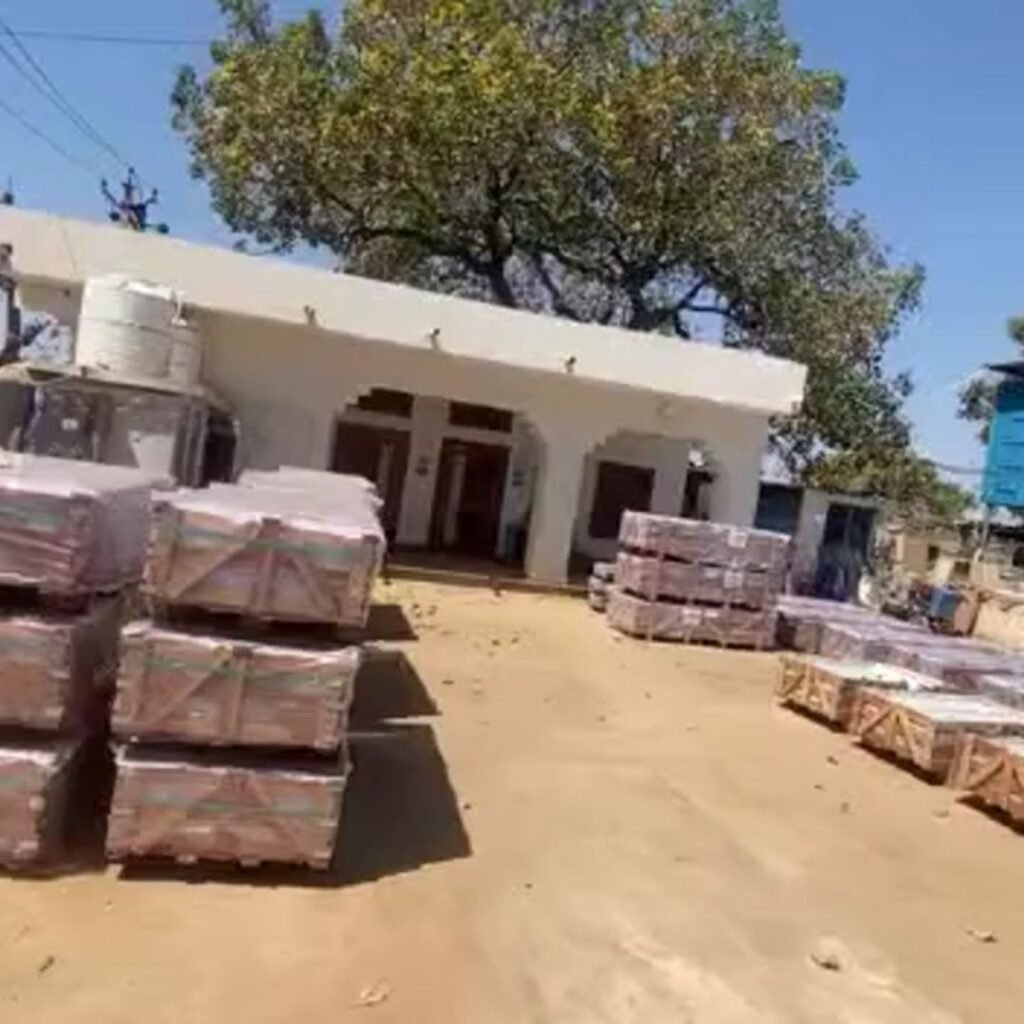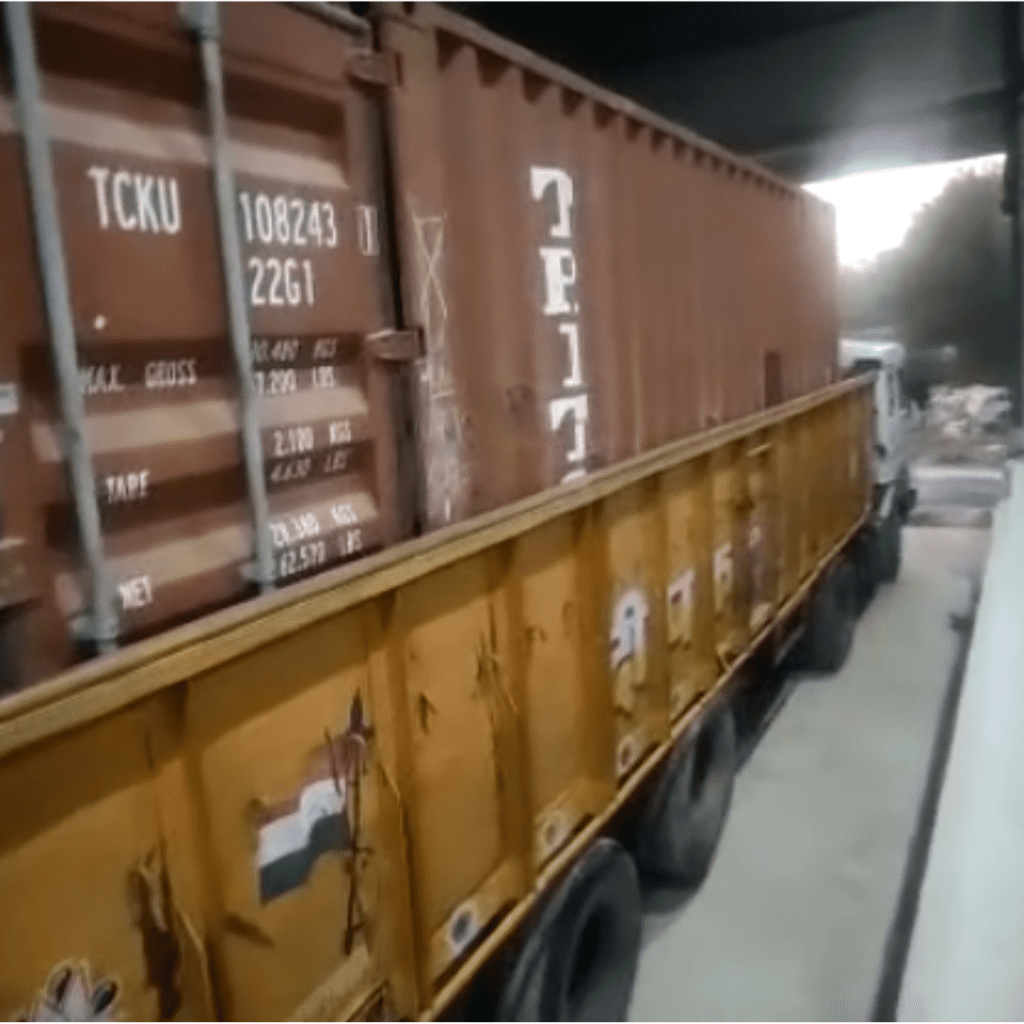 ---
Customer Satisfaction
The Nigerian client expressed high satisfaction with the variety, quality, and secure delivery of the granite stone slabs, affirming Petros Stone LLP's commitment to excellence.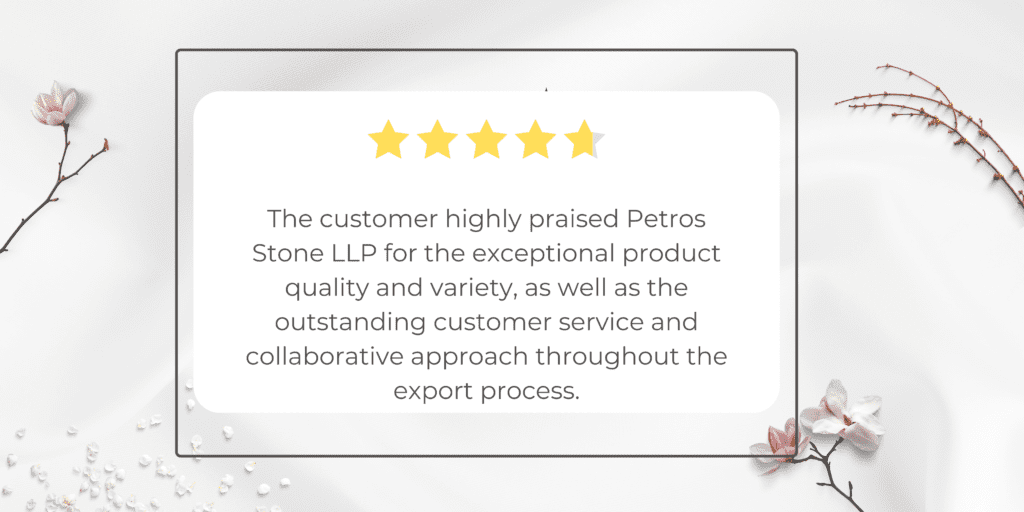 ---
Conclusion
Petros Stone LLP's successful export of quartz and granite stone slabs to Aruba exemplifies our expertise in serving the Aruban market. From our diverse product range and meticulous quality control to secure packaging, efficient logistics, and unwavering commitment to customer satisfaction, we strive to exceed expectations. Petros Stone LLP is a trusted partner for those seeking premium quartz and granite stone slabs for their projects in Aruba.
---