Itaian Marble is one of the most expensive range of marbles that one can use for their projects. Here, in this article, we look at some of the best Italian Marble companies in India that can help you find the right marble for your project. Not only is it important to choose the right shade but also important to make sure that the italian mabrle has been processed perfectly to ensure longetivity of the marble. Hence, here is a look at some of the best italian marble company in India.
At present, Petros Stone LLP is one of the best Italian marble suppliers in India. It along with some others have pioneered the technique of procuring your havourite high-grade Italian marbles and fitting them into your homes. In this article we are going to take a look at the top 5 established Italian marble suppliers in India. These are not in any order but quiet simply a list of best 5 suppliers from various regions of India.
Petrosstone (About, Top Italian Marbles available x 5)
RK Marbles
Bhandari Marble
Millenium Marbles
Marble City
About
Based in the city of Pune, Petrosstone has built itself the reputation of being one of the topmost natural stone suppliers in India. This is because of its vast array of natural stones to serve your architectural purposes.
Its catalogue boasts over 150 different types of natural stones, including quartz and marble.
Their facility includes a state of the art technology set up for processing the best marble and granites across the nation. What keeps them ticking is their capability of procuring the best Italian marble for their customers and providing great customer service.
Petrosstone has an impressive catalogue of international clients spread across the United Kingdom, United States of America, and South-East Asia. Along with this, it proudly caters to industry giants such as Tata Industries and is even present in the infamous ashrams of Osho located in Pune. Below are some of the Italian marbles that you can procure from Petrosstone.
Italian Marbles Available
Calacatta White
An industry favourite, this marble is one of the most demanded Italian Marble in India.
It originates from the Carrara region in Italy and is famous for its broad and light web-like veins running across a bright sheen of white.
This marble is available in slabs of up to 20 mm in thickness as well as tiles that are 10 mm thick.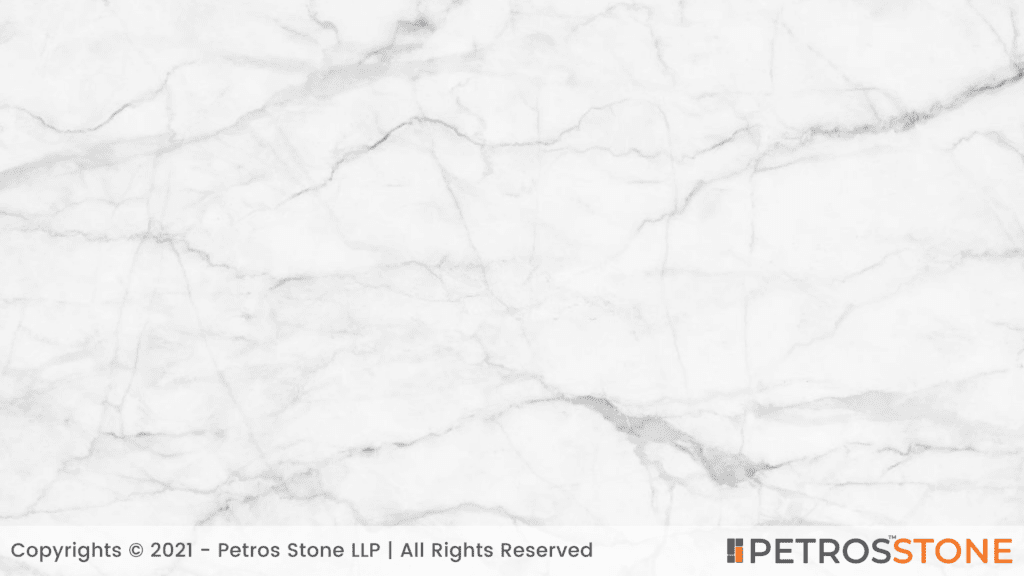 Carrara White
Another famous Italian marble from Carrara with a unique sheen along with a blueish hue.
Its pattern is symbolic as it provides the blueish hue it is typically famous for. These are characterized by thin and intricate blue and grey veins that give them a cheese-like texture.
At Petrosstone, you can find these marbles in polished and satin finishes. These are available in slabs of 20 mm thickness as well as tiles of 10 mm thickness.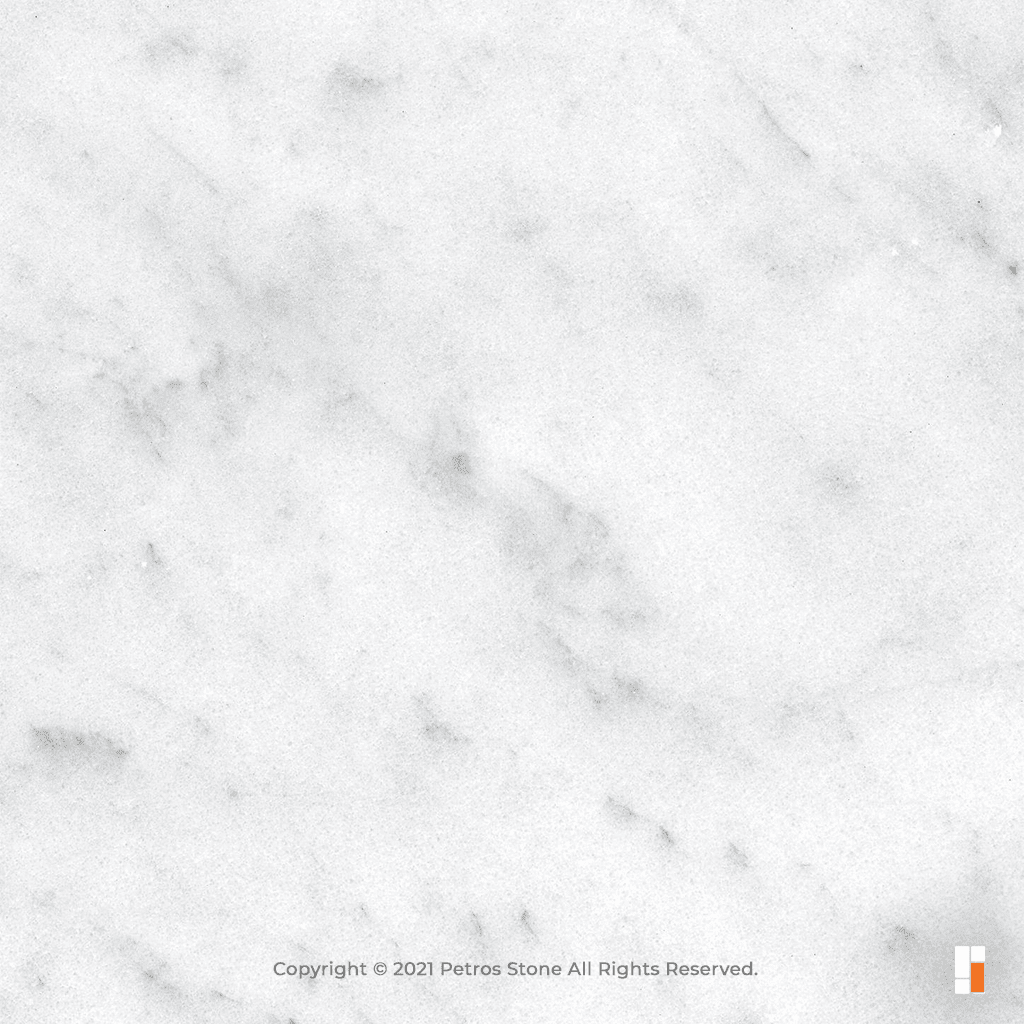 Calacatta Gold
A marble that has gold in its name might sound like a luxurious choice and difficult to procure. However, at Petrosstone, you can own this elegant piece of natural stone from Carrara by just writing to them.
It is a gold variant of the Calacatta marble. So it is easy to describe this marbles pattern of grey and gold veins spread across a white sheen.
This marble is available in small, medium and large-sized tiles varying from 10 to 20 mm in thickness.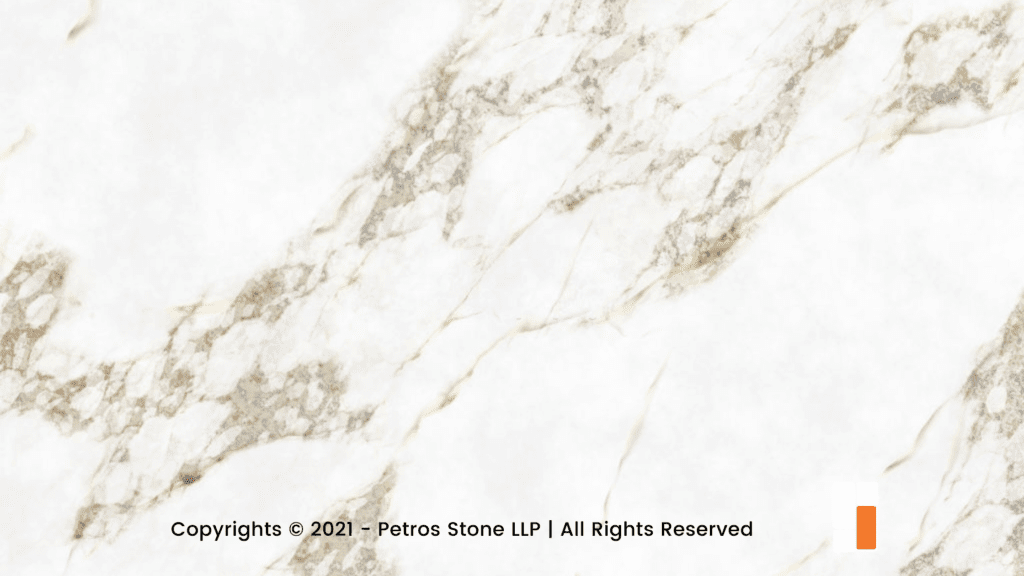 Armani Grey
A marble that means warrior and indeed it is a durable and evergreen grey marble from the quarries of Italy.
Name suggestive, it is a grey marble with thin veins of calcite white that almost look like thunder in a gloomy sky. An intense pattern that bodes well for your interior spaces that require definition.
This marble is best used in a satin finish and is available in versatile sizes. The thickness of this marble is usually around 18 mm.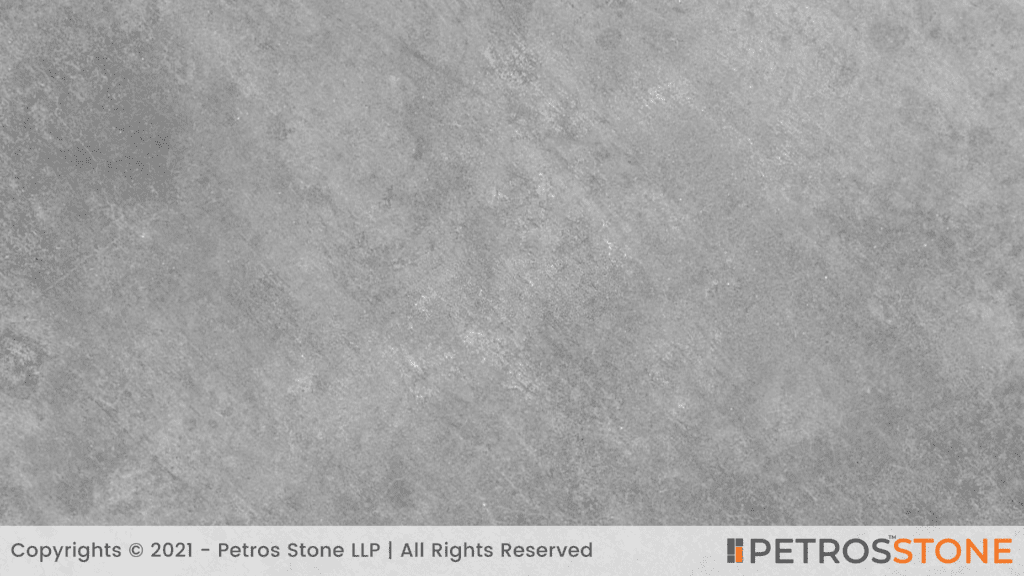 Perlato Sicilia
The common attribute amongst Italian marbles is their name having an affiliation with the place of origin. Sicily has the volcanic mountains of Etna. However, this marble is calcite based marble and has a distinct pearly appearance.
On closer inspection of this marble, you can find subtle marine fossil sediments that add a texture to an already shiny surface. Hence, the best way you can use this marble is by giving it a high grit shine to ensure the hidden details are revealed.
This marble is best used in the form of small to mediums sized tiles and its thickness can vary from 10 to 20 mm.
About
RK Marbles is a family governed enterprise based in Makrana, Rajasthan that has been operating in the natural stone industry for nearly two decades.
If you have not heard of Makrana then perhaps you must be familiar with the world-renowned Taj Mahal. Makrana is the building block of India's wonder of the world. For nearly two decades, RK Marbles have not only established a brand value in India but also in countries such as the USA, Canada, UAE and South Africa.
RK Marbles has a vast catalogue of not just Indian marbles but also Italian marbles and we are going to take a look at their best five imports from Italia.
Italian Marbles Available
Armani Brown
Quarried in parts of Italy as well as Turkey. This brown marble has a distinct shiny dark brown base with light brown, white and black veins.
You can get these in polished, honed, and satin finishes. So this way you can get the very best out of the finer details that the veins add to the texture.
Armani Brown is available in small-sized tiles and in thickness of around 15 to 20 mm.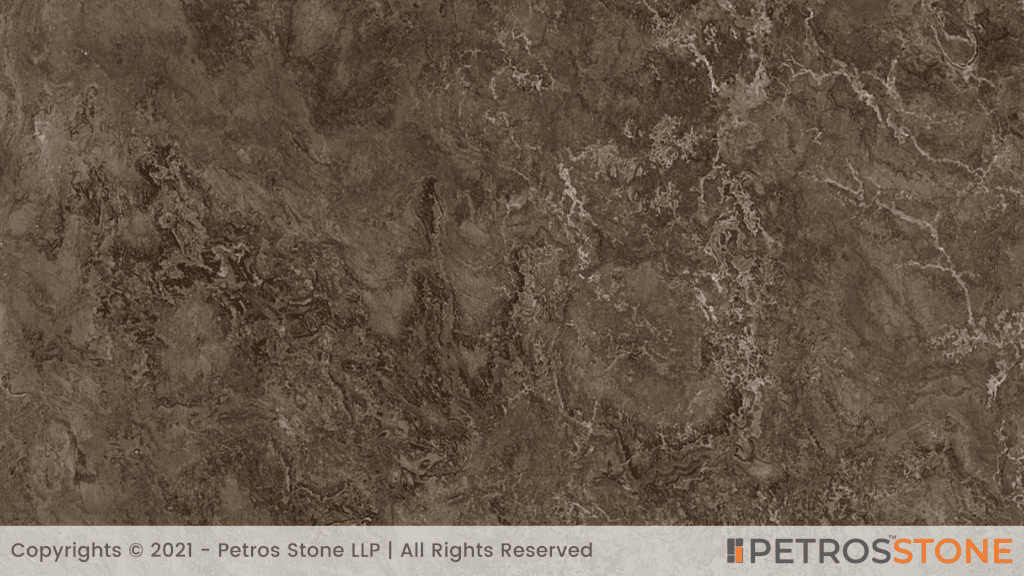 Bianco Beige
This is another marble extracted in Italy and Turkey. Bianco Beige has a beige base colour with thin white calcite veins that define its pattern.
This is a utilitarian marble that is common in Indian households as well as commercial projects. So, Bianco Beige is available in polished and honed finishes for these purposes.
RK Marble supplies this marble in the form of small-sized tiles, in the range of 10 to 18 mm in thickness.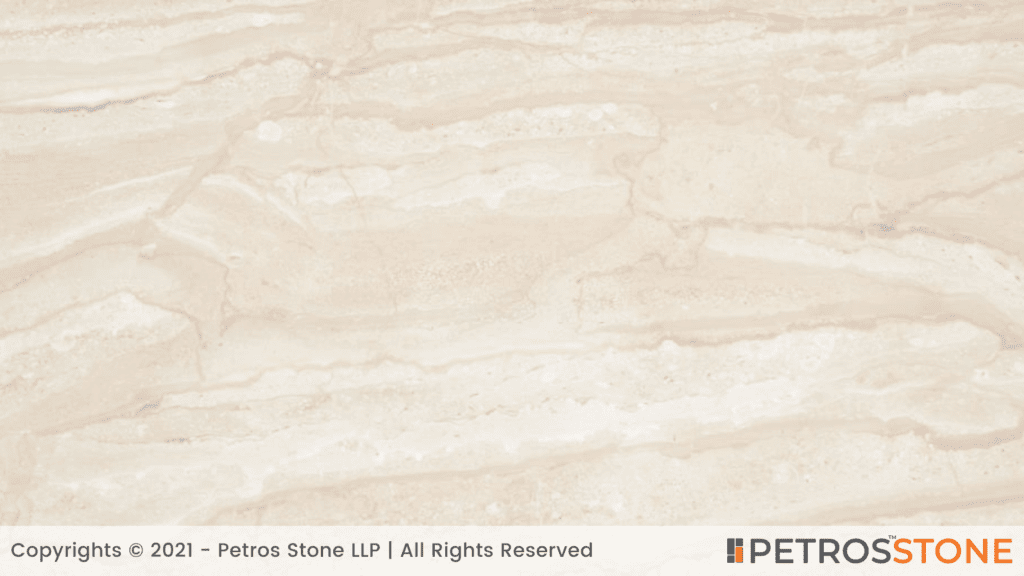 Golden Portoro
Another marble has gold in its name. Also, Golden Portoro is quarried from the Nero Portoro region in Italy, a name indicative.
This marble is defined by white, grey and golden veins that create an eclectic pattern across a brilliantly black base colour. This is an exclusive and rare marble. So it has found itself as a favourite stone of the luxury space designers.
RK Marbles provide this in a high grit polish finish and in small to medium-sized tiles. Also, the thickness of this marble is 20 mm.
Dyna
A short and tacky marble name, which in Greek symbolizes power. So it is not a surprise that this marble is durable and comes from a long line of powerful marbles in Italy.
One of the most commonly used marbles in India. Dyna has an earthly maple-like brown texture with dark brown and white calcite veins.
You can buy this marble from RK Marbles in small-sized tiles. And the thickness is approximately 20 mm.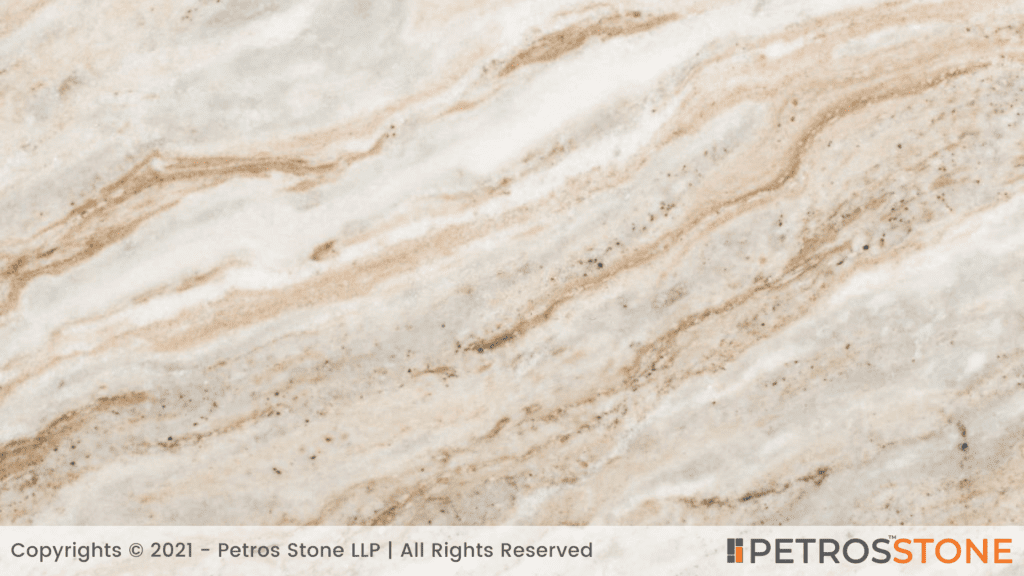 Venatino White
Venatino white marble is a special grade of the infamous Carrara marble with more veining than crystalline speckles.
At first glance, you might mistake this marble with the Carrara marble but it really requires an expert to differentiate it and so RK Marble guarantees you accurate and prompt services to go along.
You can ask for a smoothly polished Venatino marble at RK Marbles. Also, you can get Ventino marble in small and medium-sized tiles of 20 mm thickness.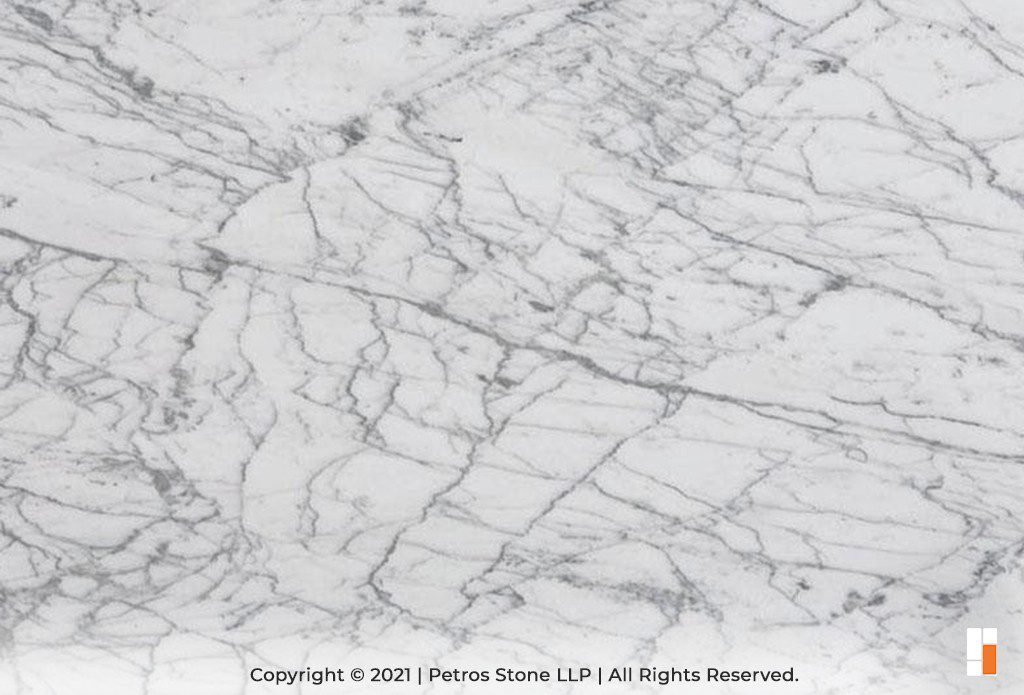 3. Bhandari Marbles
About
Rajasthan seems to have a massive hub of marble supplier pioneers and so we have another one for you from the city of Kishangarh, Bhandari Marbles.
Established in 1969, Bhandari marbles has a wide array of clientele that range from top architects to esteemed hoteliers across the globe.
Their key service motto is to provide the best possible natural stones for functional and sensible design plans for customers.
Bhandari Marbles boasts a catalogue of natural stones such as Indian marble, Italian marble, granite, sandstone, and onyx.
Italian Marbles Available
Black Forest
This marble has been extensively covered in a lot of our articles and such is its popularity. It is primarily found in China but also in some parts of Europe as well.
Black Forest marble has white, grey and blue concentric veins across a medium-grained black background.
This marble is best used with a smooth polished finish and can be used for flooring as well as bathroom countertops. Black Forest marble's approximate thickness is 18 mm.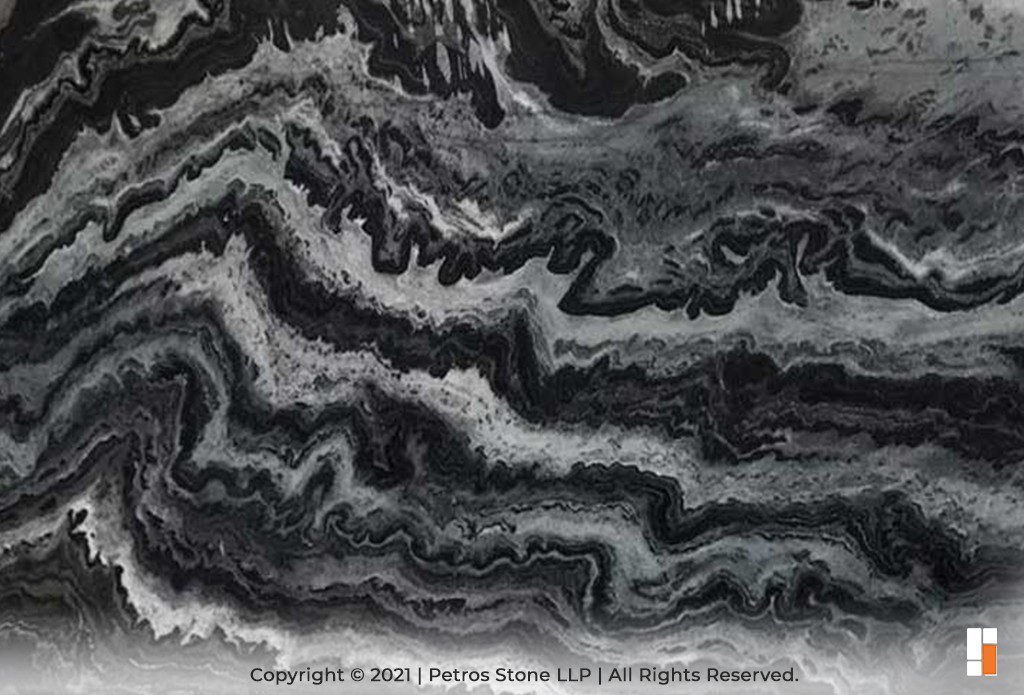 Blue Bahia
Blue Bahia, also known as Azul Bahia, is a marble that is originally quarried in Brazil but is sparsely available in other parts of the world. Its unique pattern and popularity is the reason why Blue Bahia is often termed Italian marble.
The pattern of Bahia is its main attraction as it looks very Mediterranean and can easily cater to not just your functional needs but also your artistic requirements.
It is a blue marble with ridges of calcite beige, giving it a three-dimensional appearance. At Bhandari marbles, this is available in high grit polished form and is sold at an affordable price. This marble is available in thicknesses ranging from 18 to 20 mm.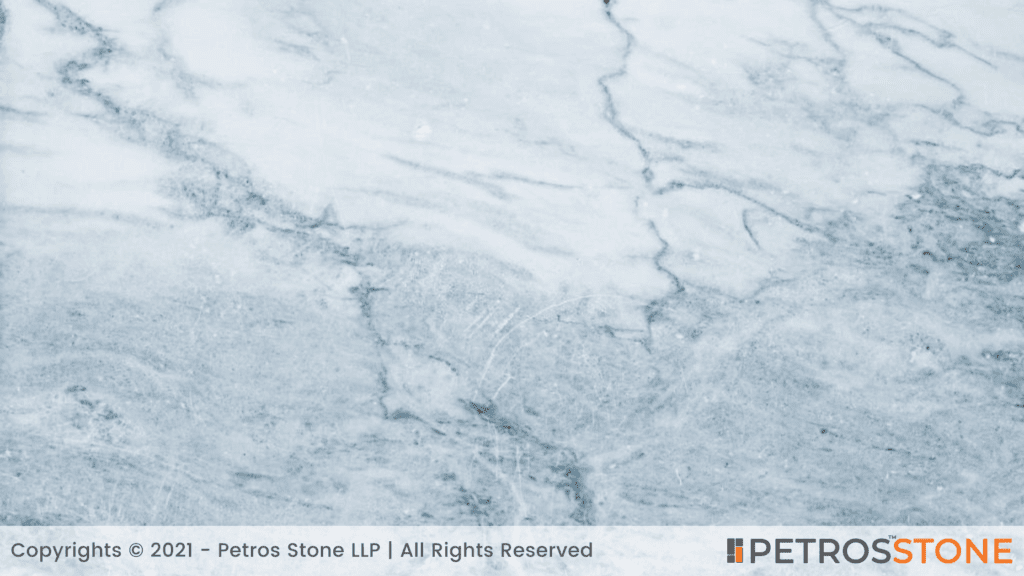 Crema Jasper
Crema Jasper, also known as Crema Marfil is a famous Turkish calcite based marble. This is also found in other regions of Europe.
This marble has a soft small gained beige background with crystals of white calcite that form subtle veins across the marble.
Crema Jasper is a functional marble that you can apply best either for your flooring or bathroom wall cladding needs. For this reason, Crema Jasper is available in small to medium-sized tiles at Bhandari marbles.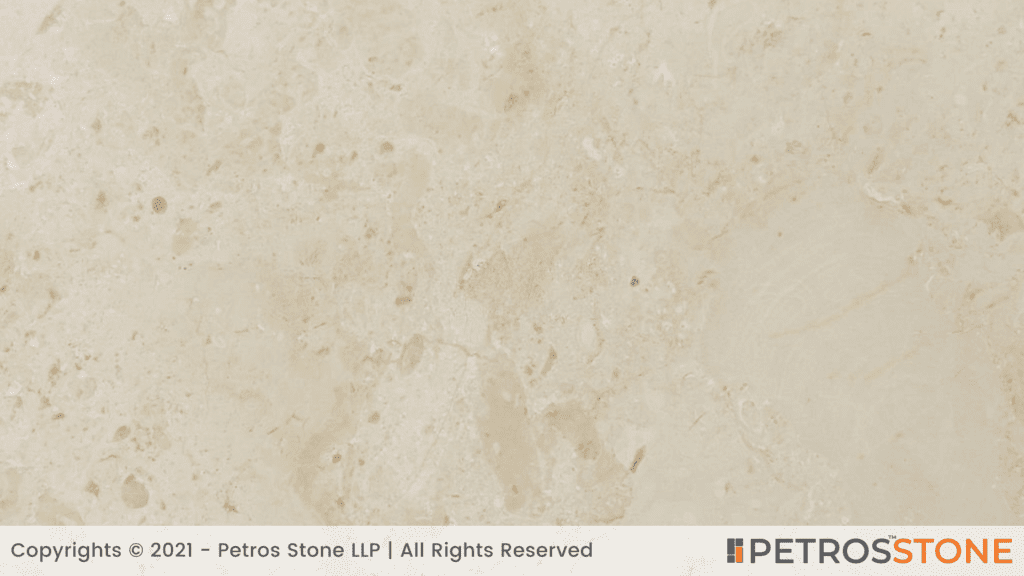 Lilac Marble
This marble is a writer's paradise as it has a descriptive pattern to pen down in words. Lilac Italian marble is commonly found in Turkey and some regions of Europe.
The pattern of Lilac marble can resemble an abstract pencil sketch at the first glance. But if you look closer, what appears to be dark grey is actually dark lilac in colour. This marble has a pattern that is hand in glove for kitchen and bathroom countertops.
You can get this natural beauty at Bhandari Marbles in medium to large scale slabs with thicknesses ranging from 15 to 22 mm.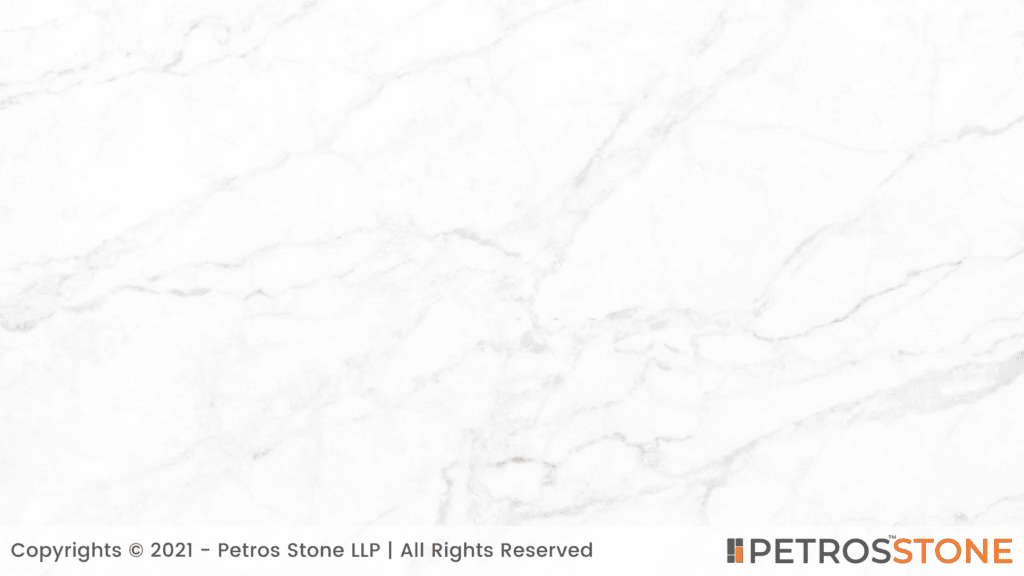 Matrix
Matrix marble is another exquisite looking Italian natural stone that is grey in colour with stripes of black on it. This marble is quite durable and versatile in terms of the finishes available. Bhandari Marbles provides you with this natural stone in leathered, polished, and satin finishes.
This marble has a very functional design with crosses of black across grey and can be used ideally for flooring purposes. For this application polished finish is best recommended.
Matrix marble is available at Bhandari Marbles in thicknesses ranging from 18 to 20 mm.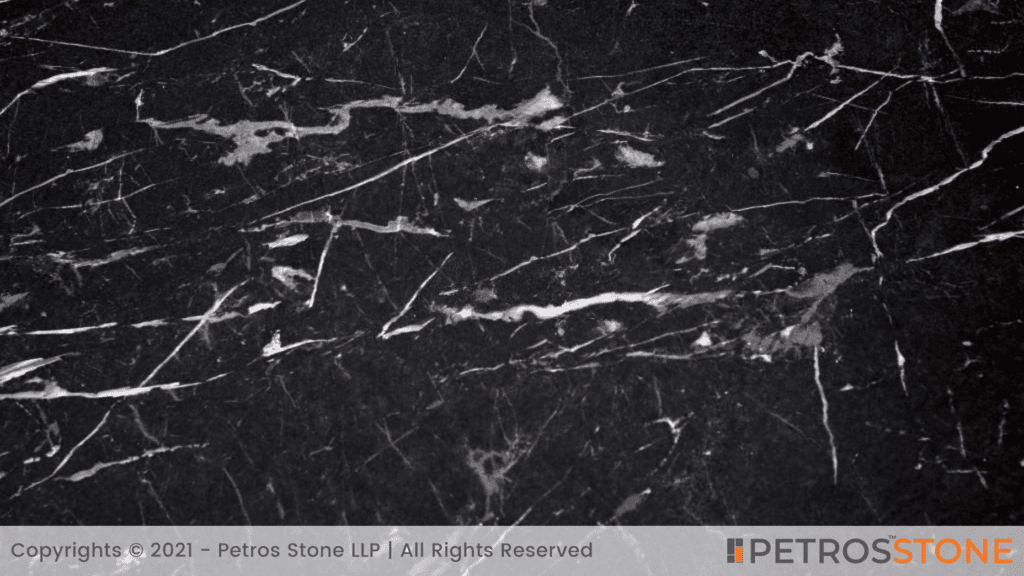 About
Moving to our next pick, a marble pioneer out of the Daman region in India, Millenium Marbles. This company has been in the natural stone industry for the last sixteen years but has made quite a name in the Italian Marble imports sector in India.
Millenium Marbles exports top quality marbles, granites, travertines, and onyx. Millenium Marbles has its branches spread out in Bangalore, Mumbai, Sholagiri, and Silvassa.
With a deep network of suppliers spread out across ten countries including Italy, Millenium Marbles provides you with over 300 varieties of natural stones.
Italian Marbles Available
Dyna Italy
Dyna Italy is a brilliant looking beige marble that is made out of calcite and is found in various regions of Europe but primarily in Italy. It is one of the topmost demanded marbles from Italy due to its soothing and highly functional design.
If you are looking for a marble to use for flooring purposes, then Dyna Italy is a great choice. It has a typical white and brown calcite vein structure across a beige background. So it is a soothing pattern for flooring.
The best way to use this marble is in high grit polish form and Millenium Marbles provides you with this marble in small to medium-sized tiles with thicknesses ranging from 15 to 20 mm.
Montana
Montana is a marble that has an eccentric pattern but yet finds massive applications due to this feature. It is found in the various regions across the globe but the one below in the image is found only in Italy.
This is a rare looking marble which you can find in the catalogue of Millenium Marbles. It has a geometric pattern of dark beige background that is run over by various black, brown and grey veins of varying thickness. These veins form intricate patterns as they appear to have broken and fit together conveniently.
A sophisticated pattern that can be used for flooring, kitchen and bathroom countertops, pillar claddings and facades. These are available in small to medium-sized tiles with thicknesses ranging from 18 to 20 mm.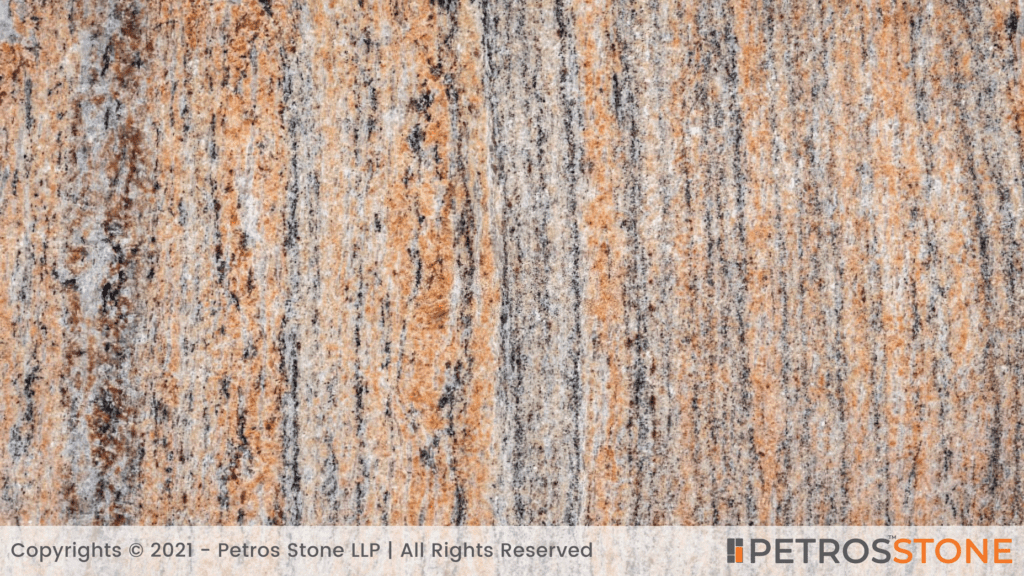 Brescia Aurora
If you are looking for options in beige marbles then Millenium Marbles has a wide catalogue of this type. Name suggestive you can track the origin of this marble in Brescia, Italy.
Brescia Aurora has patterns formed by the aquamarine fossils which vary in size. This marble is medium to small-grained and is usually polished using a high grit abrasive to bring out the hidden fossil details.
Millenium Marbles provides this marble in varying dimensions and thickness ranges.
Marco Polo
Going darker with shades, we are now moving to a brown marble with the name after the infamous merchant of Venice. Marco Polo is a dark brown marble from Italy with a design that is very earthly.
It has a dark brown marble with slightly dark brown and light brown veins that root out across the slab. Due to this pattern, it is best suggested that you use this marble in polished form.
Marco Polo is best suited for countertops, flooring, and facades. Millenium Marbles provide you with this marble in various dimensions depending upon your needs.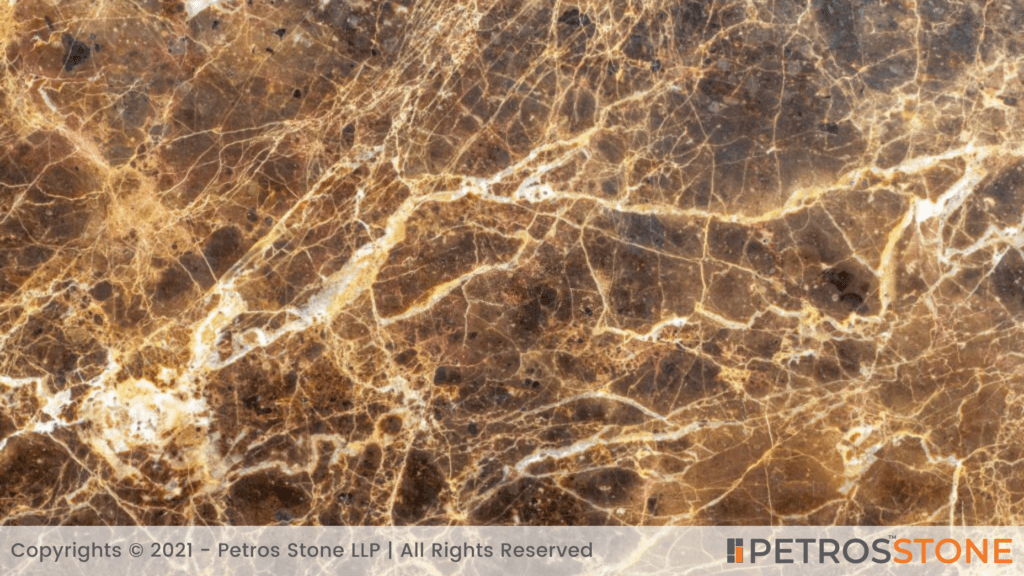 Grey William
Going monotone with this choice of marble, Grey William is surprisingly an Italian marble with Scottish origin for the name. This is a soft-looking grey marble that is found across Italy and other regions of Europe.
This marble has a very burnt out grey finish that resembles charcoal on paper and can look shabby to some. But its shabby appearance finds application in a lot of functional spaces. The best use of this marble is for flooring in small to medium-sized tiles.
Grey William is available at Millenium marbles in small to medium-sized tiles. The thickness can vary from 18 to 22 mm.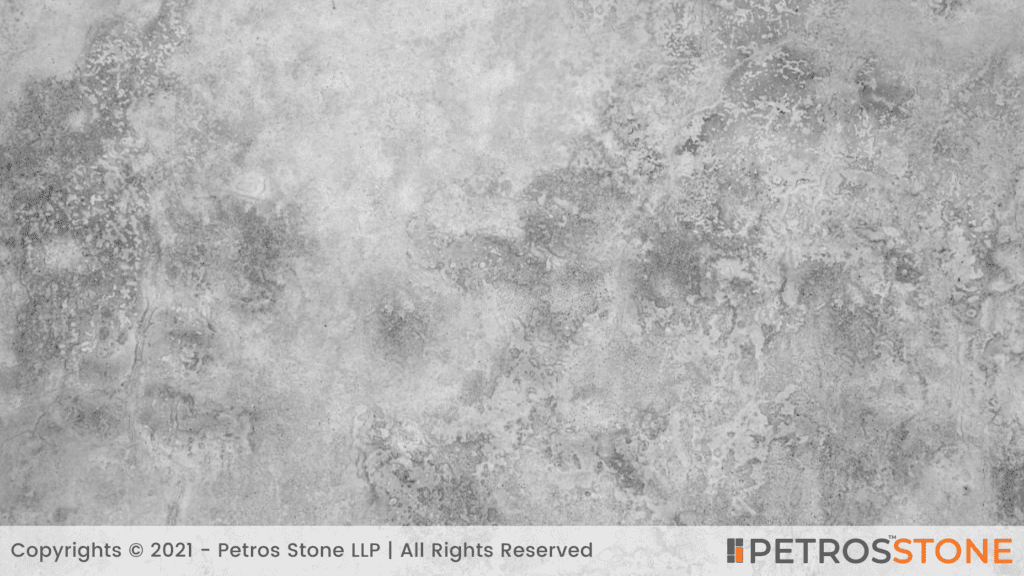 About
Marble City has an impressive client list with some of the most renowned luxury spaces across the country procuring their natural stones from them. This places Marble City as one of the top five Italian marble suppliers in India.
It has a state of the art marble processing plant in New Delhi and also an office in Mumbai. Marble City has received several accolades over the years, hence making it gain traction and popularity.
Marble City has a wide catalogue of Italian marbles that cover the entire spectrum of shades. Along with this it also deals with onyx, marble wallpaper, and travertine. We will be looking at some of the exotic marbles for this article that are creating quite a rage in the Italian Marble supply market in India.
Italian Marbles Available
Bois Jorden
This is the first Italian marble on the list because it looks straight out of hell. No, quite literally, this marble will catch all passerby's attention and is a real show stopper in a luxury space.
Its pattern is very avant-garde with a mix of grey, black, white, and red of various shades mixed in like oil colours on a palette.
Bois Jorden can be used for facades in a luxury space or as a backsplash. This marble is rare and not easily available. Marble City provides this in various dimensions.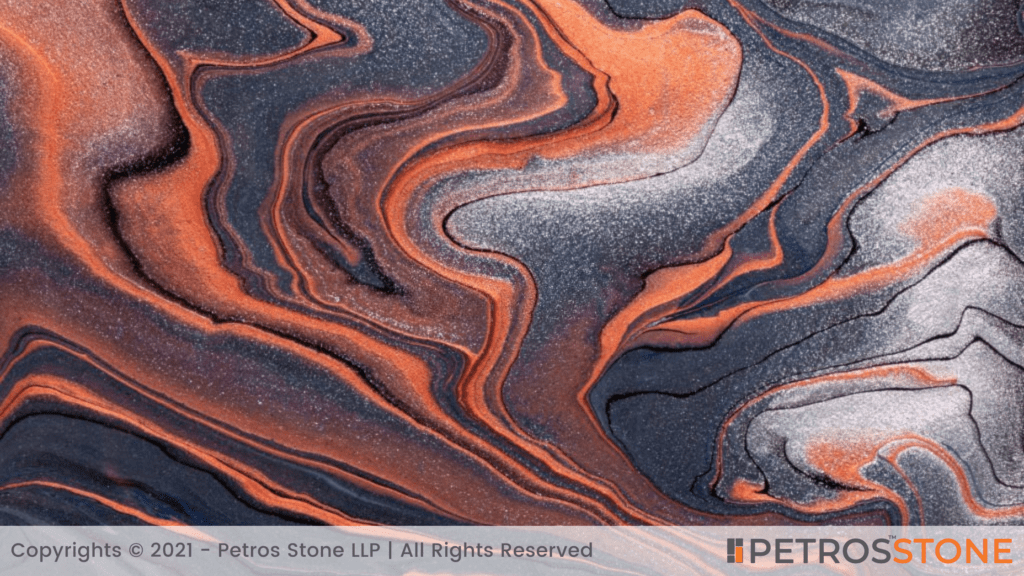 Picasso Caraveggio
A marble that is named after the famous painter Picasso, has to be in the exotic list of natural stones. Keeping up to its name does not disappoint when it comes to patterns. Picasso Caraveggio Marble is procured from the United States but due to its popularity, it is mostly considered Italian marble.
You can use Picasso Caraveggio for your facade spaces as well as bedroom backsplashes. This is a great artistic stone for your luxury space needs.
Marble City provides you with this great looking piece of stone at convenient prices and dimensions.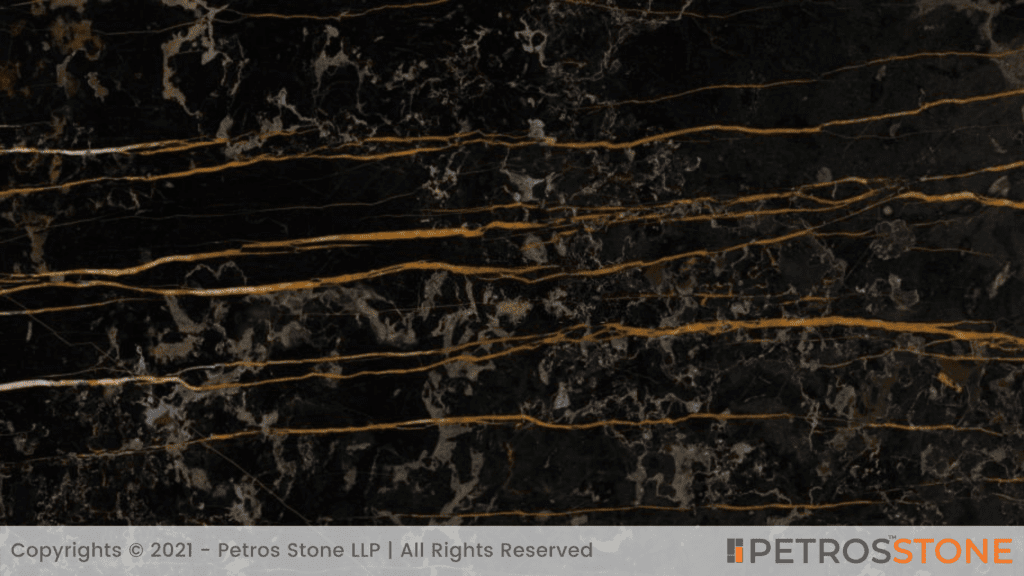 Lava Red
When it comes to exotic marbles Marble city does have a wide array of them and Lava Red is just another exquisite marble from Italy in the catalogue of Marble City.
This is a red marble primarily but with streaks of various colours such as white, black, orange and pink. Again a marble that looks like a bunch of oil colours smeared together on a palette. But Lave Red does have a lot of functional uses.
Lave Red can be used for functional spaces such as flooring, bar countertops, bathtubs, and pillar claddings. Red is a colour that fits well with other shades and so you can combine Lava Red with other types of marble as well.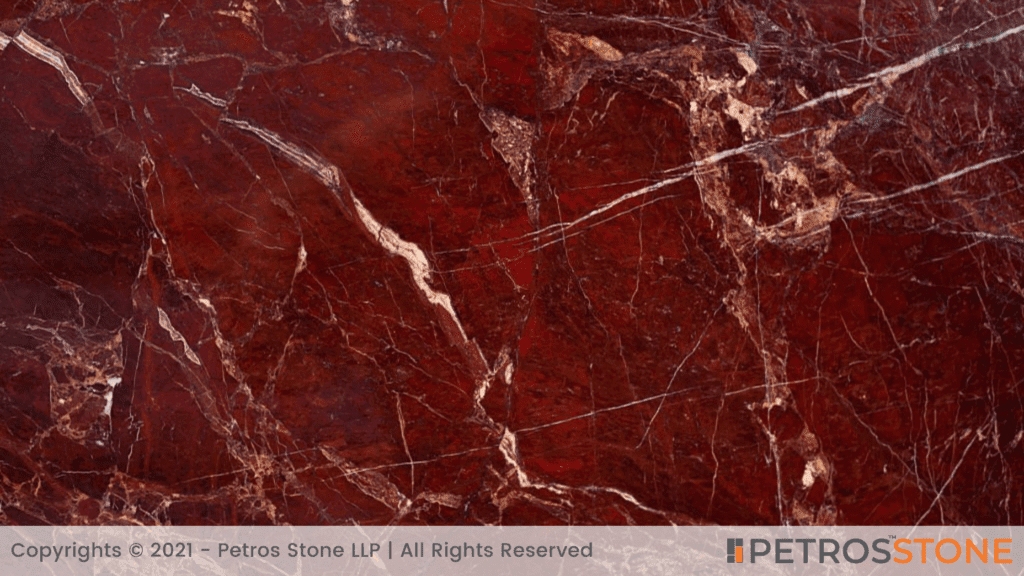 Brown Antique
Brown antique is a medium to large grained brown Italian marble that can add some shine and spark to your luxury space.
This marble is great for flooring and to get the best out of it, we recommend you get the best high grit polish as a finish. Apart from the flooring, this marble is also a great choice for bathroom wall claddings and countertops.
Marble City can provide you with Brown Antique marble at a very convenient price range and dimensions. They are generally available in small to medium-sized tiles varying in thickness from 15 to 20 mm.
Tobacco Brown
Last but not the least, we have a marble that has a sophisticated as well as functional design. It is minimalism at its best. Tobacco Brown marble is best used for wall claddings in luxury bathroom spaces as well as countertops.
Tobacco Brown has a light brown background with dark brown, black, and grey veins that run parallel to each other. The veins are subtle and thin and create quite a pattern. This unique design is the reason why it is versatile in application and can be found in luxury as well as functional spaces.
At Marble City, this versatile piece of natural stone is available in small to medium-sized tiles and is usually 18 mm thick.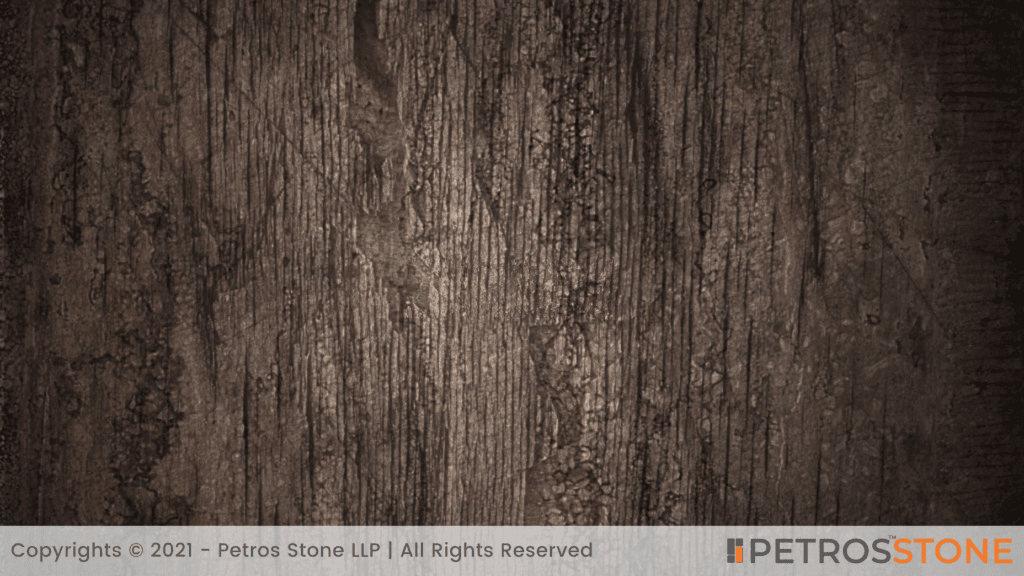 Procuring Italian marble is not an easy task because you need to know where to get it and whom to ask. If you are someone who would not want to dwell on the nitty grits of things and leave this job to the experts, then contact us at Petrosstone. We will handle all your Italian marble queries and demands.