White is a colour of purity and peace. So when you are choosing a colour to soothe your senses – for your interiors, floors or countertops, then dont think beyond white. White Italian Marbles are readily available in India. We will be looking at some of the best white italian marbles in India – for flooring, countertops, abtthrooms and more.
Statuario, Carrara, and Calacatta Borghini are some of the most beautiful white Italian marbles that you can find in India. Thassos White, Amazon and Picasso are some of the latest white Italian marble in India.
---
Here is a list of the Best White Italian marbles in India, common and uncommon:
Statuario
Carrara White
Calacatta White
Venatino
Calacatta Gold
Michel Angelo
Arabescato
Amazon White
Calacatta Borghini
Statuario Venatino
Golden Spider
Calacatta Crema
Equator White
White Thassos
Snow White
Bianco Gesto
Monte Picasso
Bianco Favo
Bianco Alaska
Lassa Covelano
---
---
1. Statuario
We have described this Italian beauty in many of our articles before and words are not enough to describe its majestic reputation in the natural stone industry.
Romans have been using Statuario Marble since ancient times. During this time, they not only used it for building purposes but also for sculpting purposes as well.
Statuario's classic white background with decent broad strokes of grey can be applied for indoor applications. And preferably for countertops and floorings.
Procuring and then processing this marble will be quite a task for you. So leave this tedious task out to experts like Petrosstone.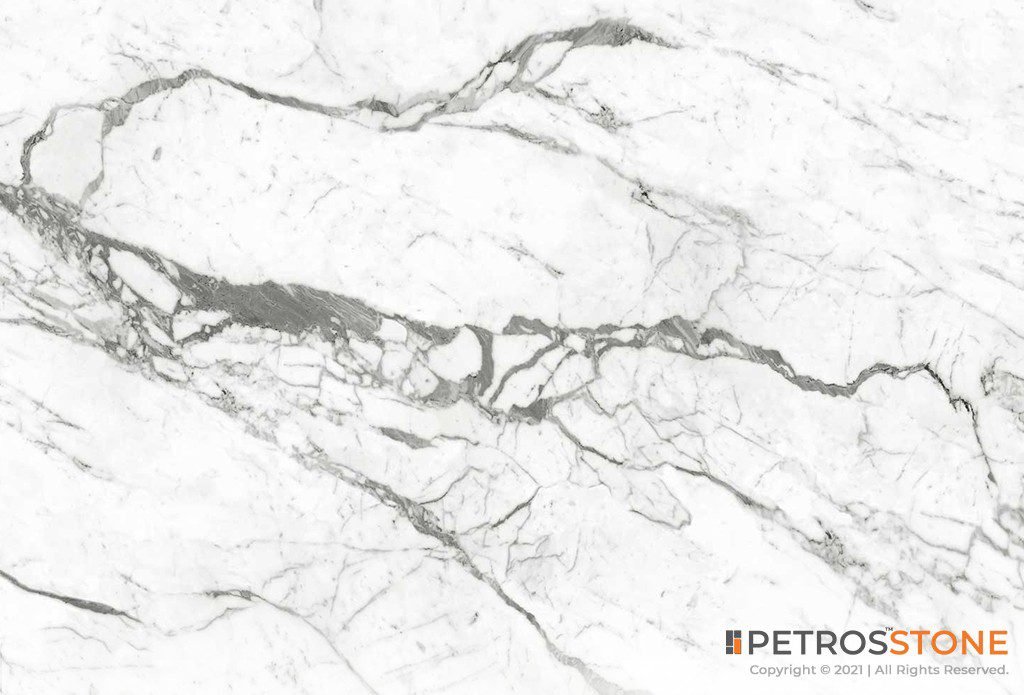 ---
2. Carrara White
Moving on to the next major white Italian marbles asset, Carrara White. This along with Calacatta White is very popular amongst the Italian marble connoisseurs. Name suggestive, it is quarried from the infamous regions of Carrara in Italy.
This is one of those Italian marble beauties that soothe the eyes and can create a sense of calm with its light blueish white background along with subtle and thin grey veins.
A marble that can easily be a part of your bathroom flooring as well as wall claddings. To complete the picture, add a countertop and voila! You have a great looking bathroom interior.
Some other uses of its blueish hue are in countertops and even in staircases for luxury interiors. But for this purpose, you need to have them finished slightly matte to provide a good non-slip & anti-skid staircase.
---
3. Calacatta White
Just like Carrara White, this marble is an integral part of most luxury spaces around India. But contrasting to its Carrara Cousin, Calacatta White gives you a lacklustre white with webby and broad grey veins.
It is another one of those Carrara region marbles that require high-end procurement methods. This marble's unique patterns make it a comfortable choice for luxury bathroom, kitchen and living room spaces.
Bold and elegant, this marble fits in as a countertop or flooring. The best way to use a Calacatta white marble would be to cut it onto medium-sized tiles as its pattern needs a larger canvas. For the countertop just use a large slab. The larger the better with this marble, you get the idea.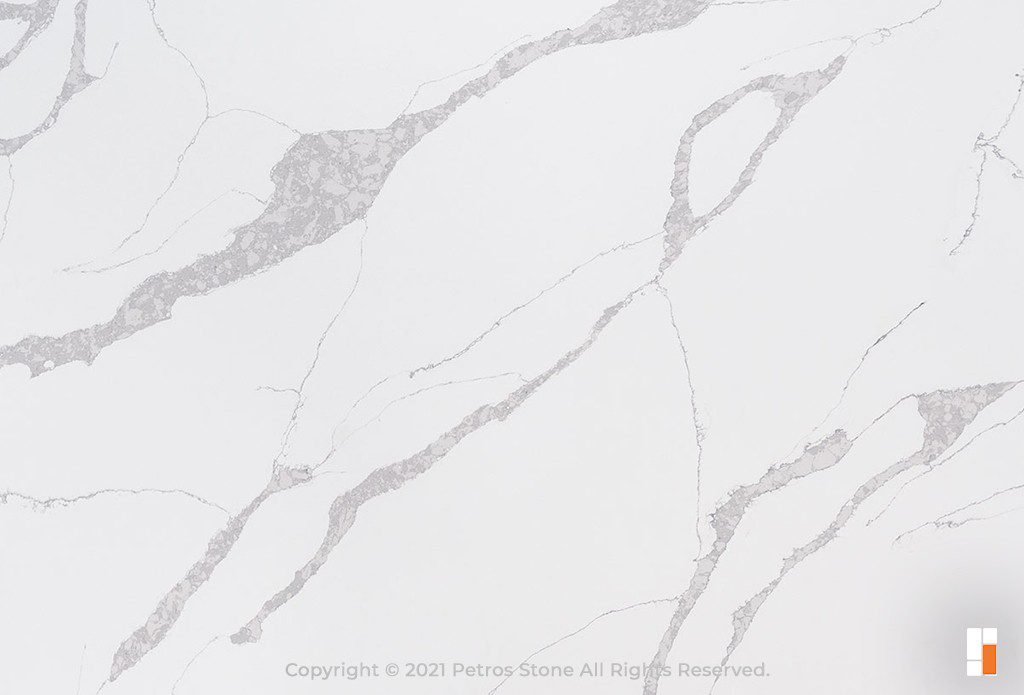 ---
4. Venatino
Look at the picture below. The first question that would cross your mind would be that this isn't a white marble. Look carefully before you make conclusions. It has a white background with a dense pattern of subtle grey veins.
The best thing about this marble is its sheen when finished with high grit abrasives. This is when it provides almost a mirage-like appearance, wherein at angles the light reflection will make it appear white.
So, this would make it clear to you that using Venatino as flooring would be some of the best white italian marbles for your interior. However, this marble has various grades and the best ones are procured from a few regions across Bianco. Refer to experts before procuring.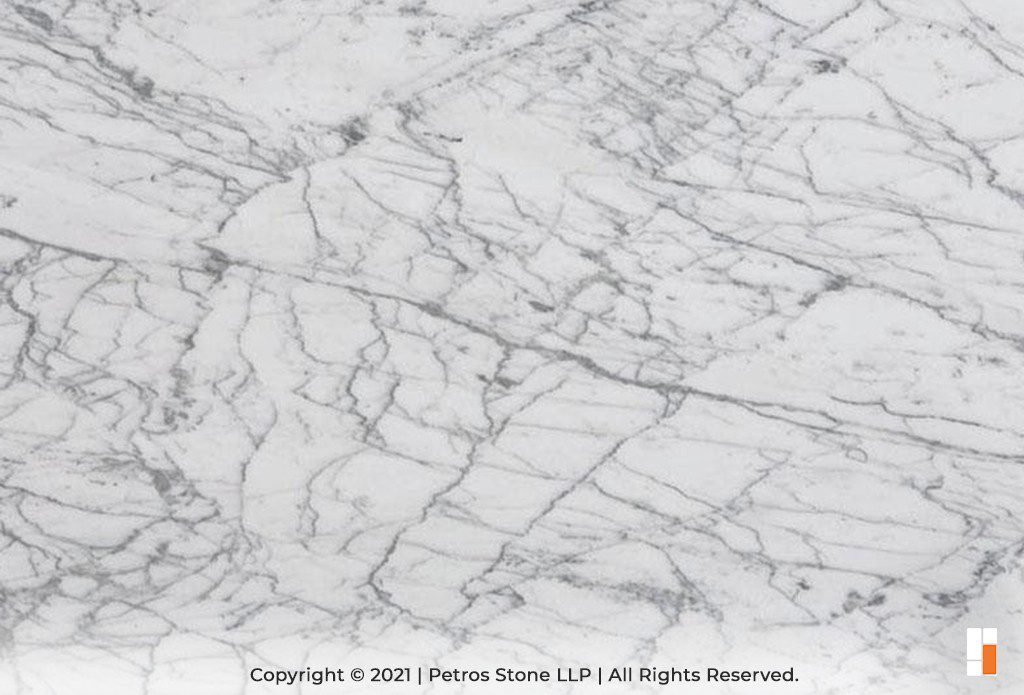 ---
5. Calacatta Gold
A marble name that consists of gold in it. This alone is enough to attract interest as gold is not only auspicious but also a symbol of prosperity.
This is a variant of the infamous Calacatta marble. Calacatta Gold has subtle golden veins along with the grey ones. Its pattern is effervescent and glamorous to define in words.
A great-looking marble like this deserves a high status in your interior designs. Just imagine a dimly lit room with teak brown furniture and curtains along with a Calacatta Gold marble dining countertop. Eccellente!
Just like gold is not available easily, a Calacatta Gold marble is a rare occurrence. Get the right dealers to help you with this as there are many counterfeits of this marble.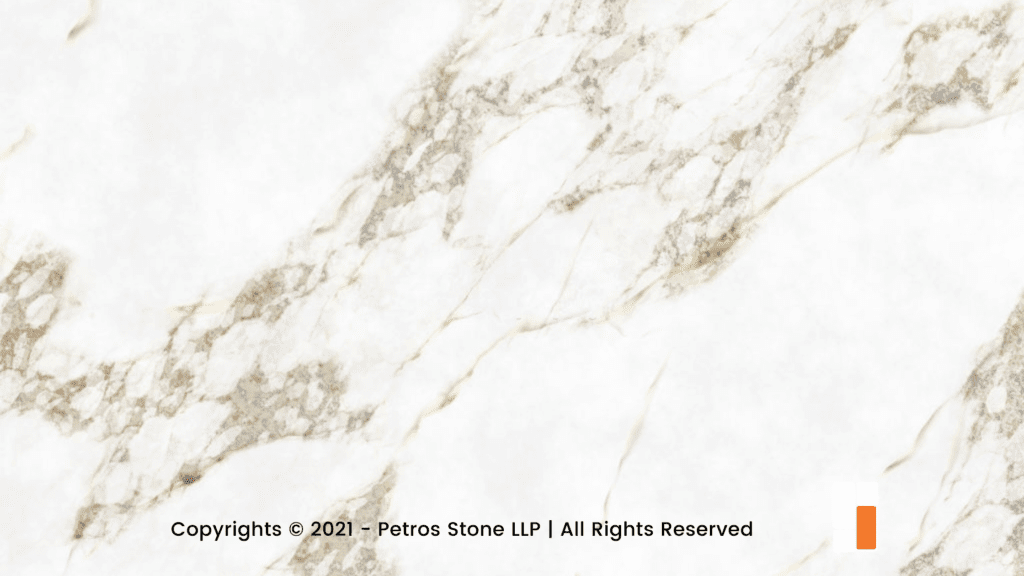 ---
6. Michel Angelo
For those who know who Michael Angelo is, you need no further explanation. To keep this short, if you come across a marble that is named after the father of the renaissance era, the correlation needs to be strong. Indeed, the correlation is very strong because this was used by him for a lot of his sculptures.
Michelangelo Marble has a copperish hue along with medium to subtle grey and black and red lines. This combination of colours provides a lot of diversity and versatility in the interior work.
For example, if you combine this with red marble or beige marble to create a sense of vibrance. So the best way you will utilise this is by using it for flooring in combination with other italian marbles.
A few other uses of this marble are vanity countertops and backsplashes.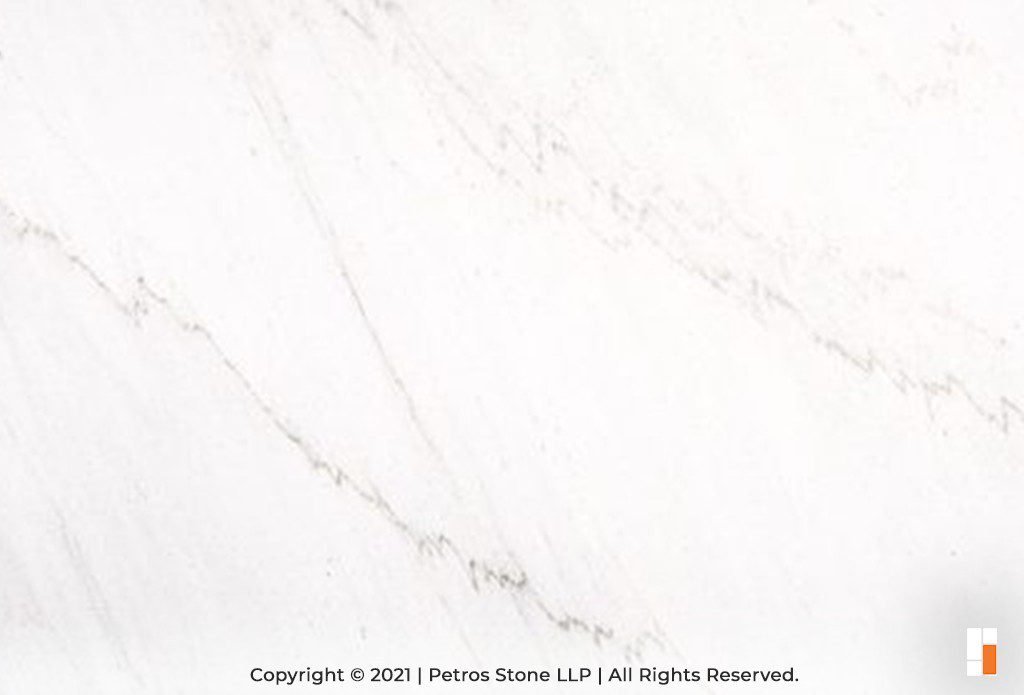 ---
7. Arabescato
Arabescato marble is quarried from the Carrara region in Italy. This marble resembles a piece of art wherein the artist has just randomly splashed black ink onto a brilliantly white canvas.
This eccentric white and black pattern is even better when you provide it with a smooth polished finish using a high grit abrasive. This might confuse you with a Calacatta White marble and quite right does due to its origin. However, ask an expert and they will define the differences for you. To keep this simple, look for a more prominent pattern of the veins.
You can use this marble perfectly as a theme for your interiors. This almost cheese-like appearance soothes the eyes of the viewer and so use it generously as your wall claddings, floorings and even countertops This makes it one of the minimalistic white italian marbles for flooring.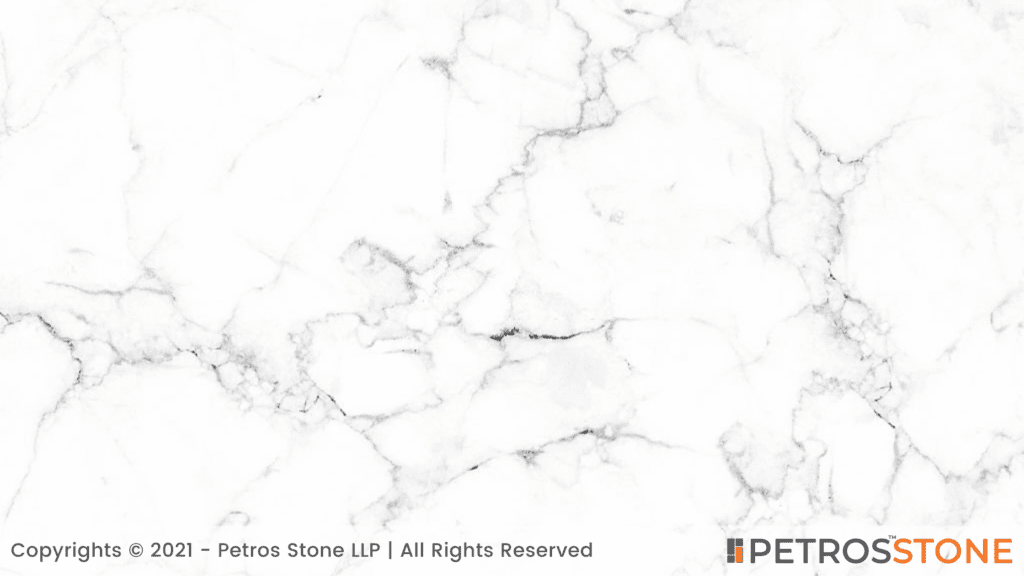 ---
8. Amazon White
Continuing the list of eccentric-looking marbles, we have amazon white. What's so Amazonian about it? It resembles a piece of marble that has been left in the Amazonian jungles for so long that it now has an intricate pattern of green, black and grey vines on it.
A perfect piece of marble if you are going for a dynamic theme in your living room. This marble is a trendsetter in our list of marbles as a lot of luxurious spaces are experimenting with this natural beauty.
This white italian marble can also be used his as a backsplash either in the bathroom or living room to aesthetically energise the space.
Apart from countertops, backsplashes and floorings, this marble can also be used for walls, facade work and even basins, pots or monumental work.
---
9. Calacatta Borghini
Marble from the Calacatta series. You can differentiate between a Calacatta Borghini and Calacatta White by looking at the copperish hues on some of the grey veins.
Although the difference is subtle, it creates a massive impact if you are looking for subtle diversity in a typical interior scenario. Just have a Calacatta Borghini countertop instead of Calacatta White in your kitchen to make things interesting.
Moreover, the copperish hue of the marble can combine with other red marbles to create an interesting pattern for your flooring. Just ensure to provide a smooth polished finish to bring the best out of this natural beauty.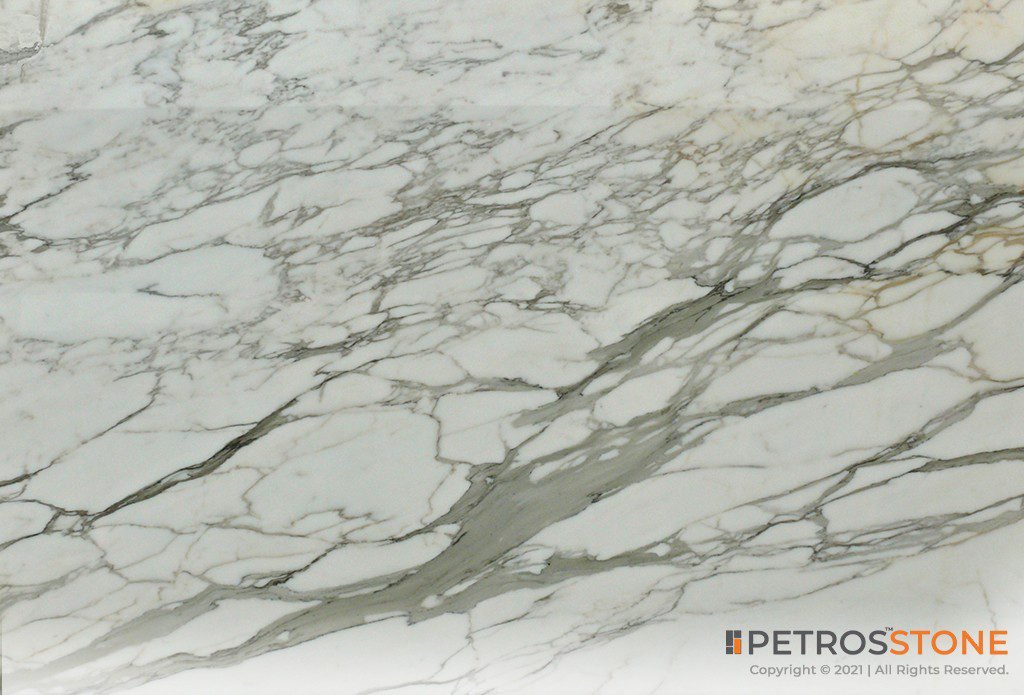 ---
10. Statuario Venatino
Now we look at a variant of the Statuario marble, Statuarion Venatino. What's the difference? Well, if pure Statuario is known for its white sheen and subtle veins, then this is its more rugged cousin of it. Thus it has a lot of grey veins that are so dense that it almost looks grey rather than white.
This list has quite a few eccentric-looking marbles and they are included for a very good reason. The reason is, eccentricity is becoming quite a popular trend in interior designs as it is slowly replacing the contemporary.
Statuario Venatino marble can also be applied on walls as a centrepiece or a facade to catch the attention of anyone entering the space.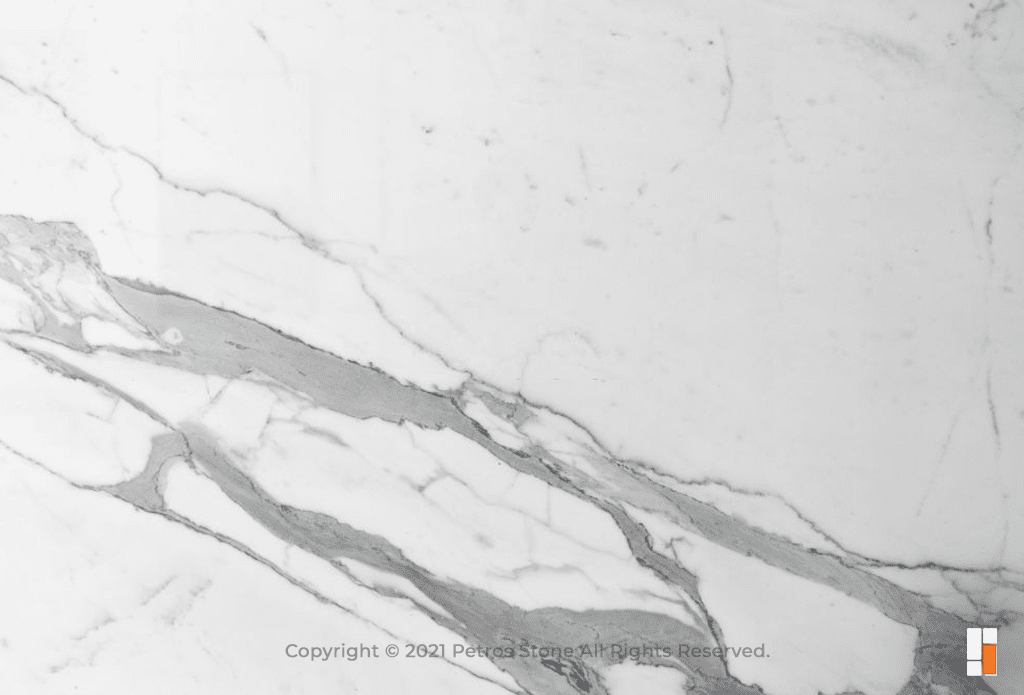 ---
11. Golden Spider
If you are an arachnophobe then the sound of this might give you creeps. Contrary to this feeling, you might be surprised that this is a great looking white Italian marble.
The webby, thin, copperish, and golden veins that run across the slab resemble a cobweb spun by a mythical golden spider.
This is a white italian marble with soft white background harshly scribbled with red and golden lines. Use it as a backsplash and it immediately creates a centre of attraction.
This can be an illusionary white italian marble that can be widely used for flooring in bathrooms and living rooms.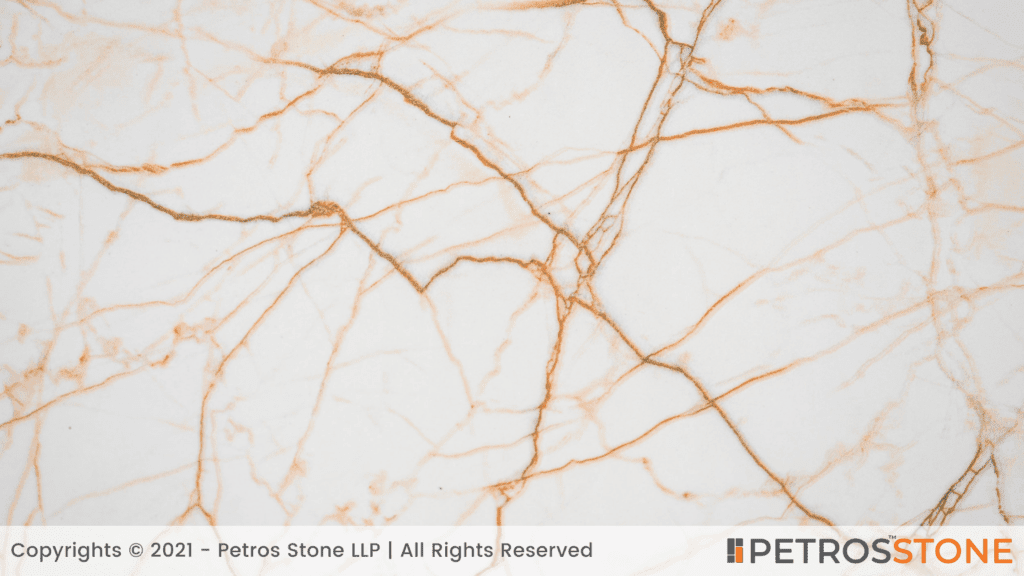 ---
12. Calacatta Crema
Such is the reputation and demand of the Calacatta series of marble that we have another variant entry to talk about. Calacatta Crema is a marble that has subtle brownish veins along with grey tones.
This marble can go unnoticed in an interior and still create a soothing ambience. A very good example of this is by using Calacatta Crema in bathroom flooring or wall cladding. These make excellent materials for the aforementioned applications.
This marble is a very common choice for kitchen countertops as well in Indian luxury spaces. The purpose of this marble is more functional than the design and it does its job well as it has a pattern that blends slight scorches and stains.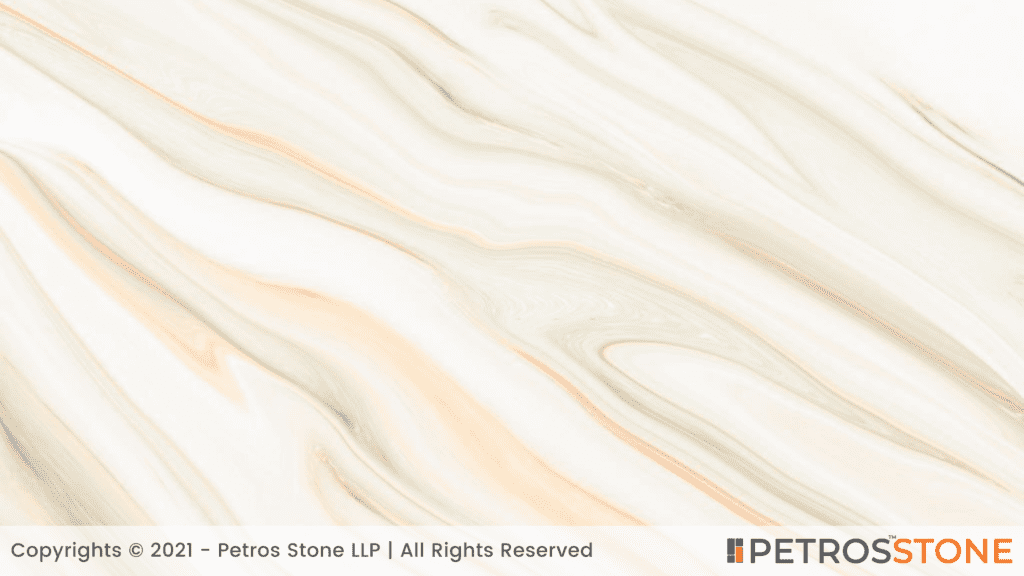 ---
13. Equator White
For those who love geometry in their designs, this marble is a fun piece of natural stone to work with. The reason for this is its parallel veins of grey, varying in breadth and depth.
What looks like a simple design can astonish you when the right minds put it to optimal use. The best example is to make use of its geometric design to create linear and sharp patterns. This way you can use it for creating floor patterns that can blow the viewer's minds away.
The best way to use this marble is to cut them into small tiles and polish them for a leathered or satin finish depending upon the application.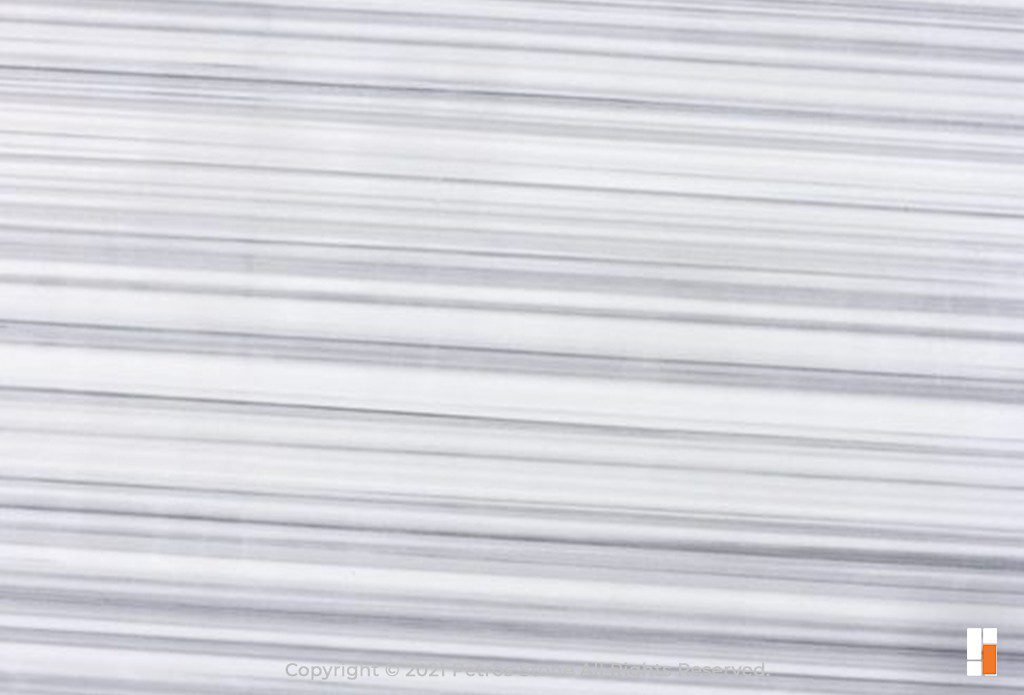 ---
14. White Thassos
An Italian marble that has a bright white sheen with subtle grey and blue crystals. So subtle are the crystals that you need a close look at the slab to discover them.
This is a very simple piece of natural stone at first glance. But when you polish it for an almost mirror-like finish, you release the shimmer hidden deep inside the marble.
So the best way to use this would be to cut them into large to medium-sized tiles and paste them all around your bathroom interiors, including the floor and walls.
A kitchen, bar or dining countertop of this marble slab is not a bad idea at all.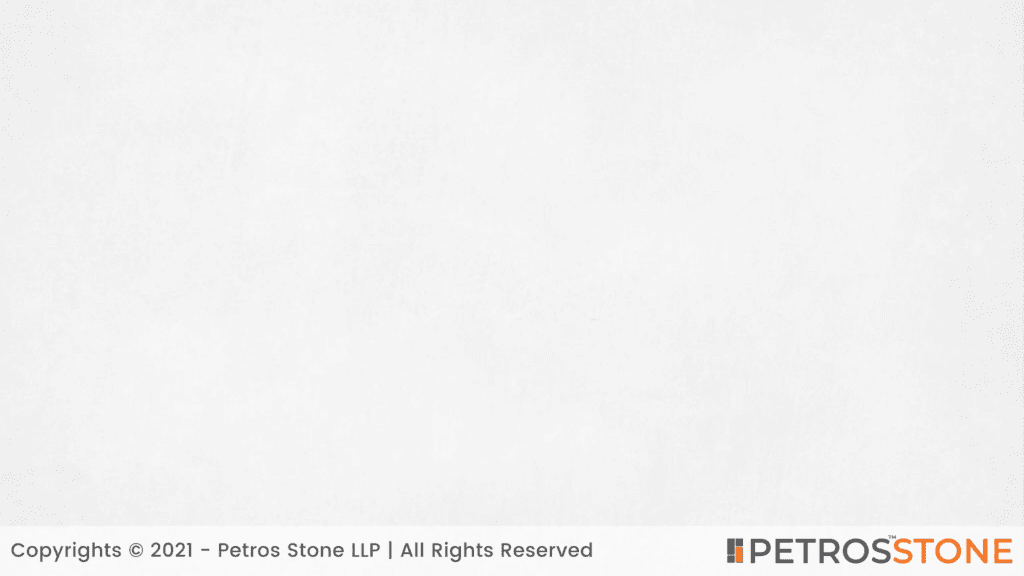 ---
15. Snow White
This is a marble named after a childhood fairy tale that everyone is aware of. Just like White Thassos, this marble is simple white with subtle grey and blue crystals.
So you must be wondering how would you be able to tell the difference? Well, this one has subtle grey veins as well. A perfect utilitarian marble that just like Snow White, sleeps in the background of your interior space.
The best way to apply these is to lay them in large size form and use them as flooring or wall claddings in your kitchen or bathroom.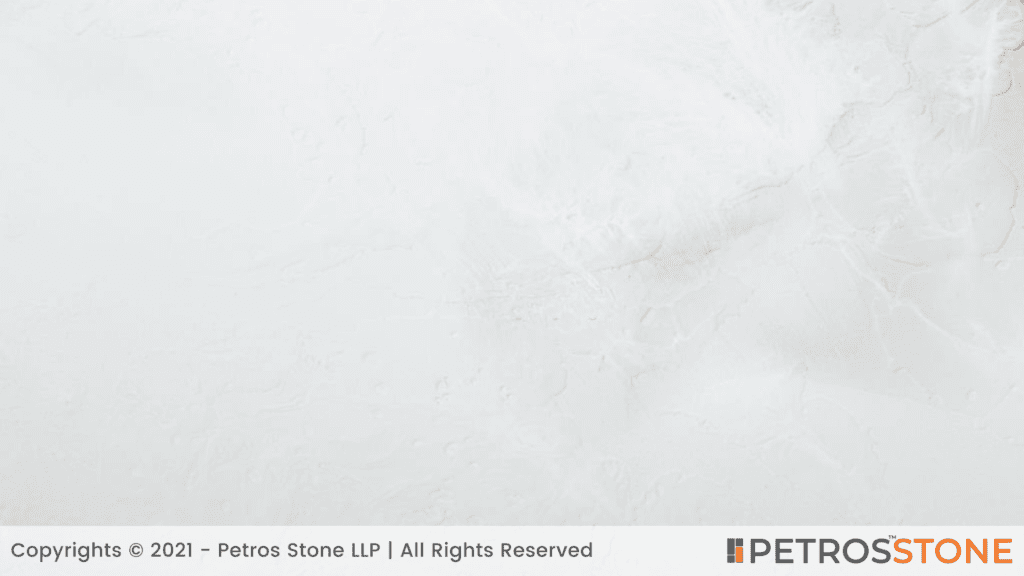 ---
16. Bianco Gesto
Now, this is an onyx stone, which is very similar to marble as they are both made out of calcite. Bianco Gesto is quarried from the Bianco region in Italy which is also infamous for its white wine.
This marble has calcite and soft white background. Also, it has red and copperish veins that run across the slab parallelly in a uniform pattern.
Bianco Gestos' sophisticated design is unique and is almost significantly different from every slab. Hence the best use of this marble is to use it as a great looking coffee or dining countertop due to its hue and unique pattern.
But its usage is not limited to just countertops. You can also use it for creating stylish bathtubs and to a certain extent use it as flooring as well.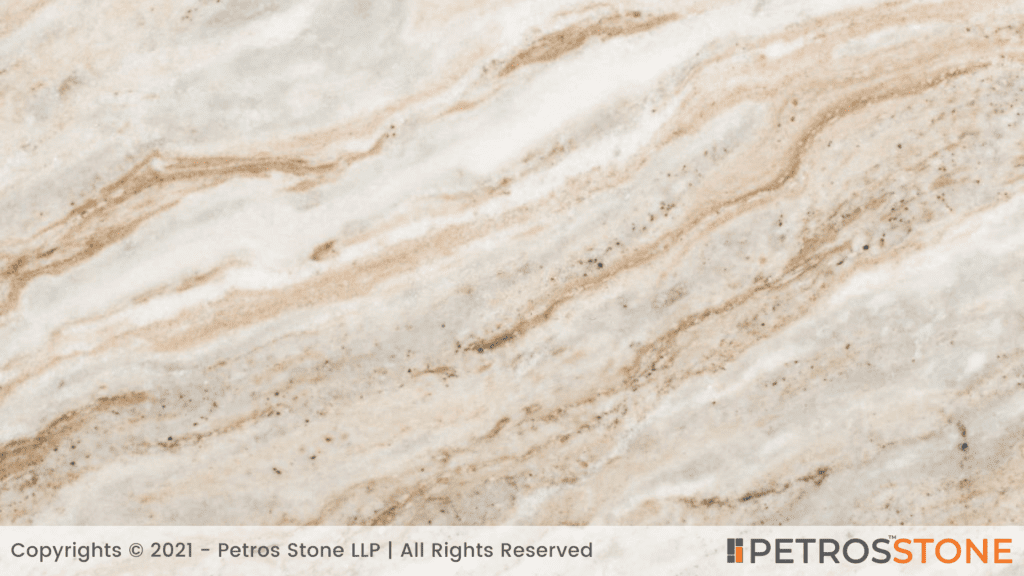 ---
17. Monte Picasso
So we are moving into the onyx category and the second one on this list is Monte Picasso. Named after the Spanish painting legend, this looks almost like his piece of art.
These are multi-layered onyx variants which are attractive at the first glance. Not because of its beauty but due to the contrary of it. It has a very peculiar and abstract pattern that could open up the creative cells of your brain and make you gaze at it like you were gazing at a Picasso painting in a galleria.
These are the best fit for backsplashes as they look artistic. Its design has abstract veins of grey black and green that can be found running across a slab of soft white. Due to this intriguing pattern, you can experiment by applying it to a kitchen or bathroom countertop.
---
18. Bianco Favo
An onyx material from the Bianco region is again on this list and it doesn't end here. Such is the hot trend of this new variant of marble that we had to quite simply add to our list.
Onyx is purely known for its design and variety. So, Bianco Fava is a white marble with mesh-like patterns of copperish red that resemble a network of neurons. A perfect marble for upgrading the design aesthetic of your boring interiors.
Praising aside, just use this marble as a backsplash in your bathroom, facing your bathtub. A soothing picture to reflect your thoughts upon.
However, when cut into small-sized tiles, Bianco Faca makes great flooring for bathrooms, kitchens and living rooms. A designer marble with multiple applications. Thus the setting a new trend for marble type and application in the industry.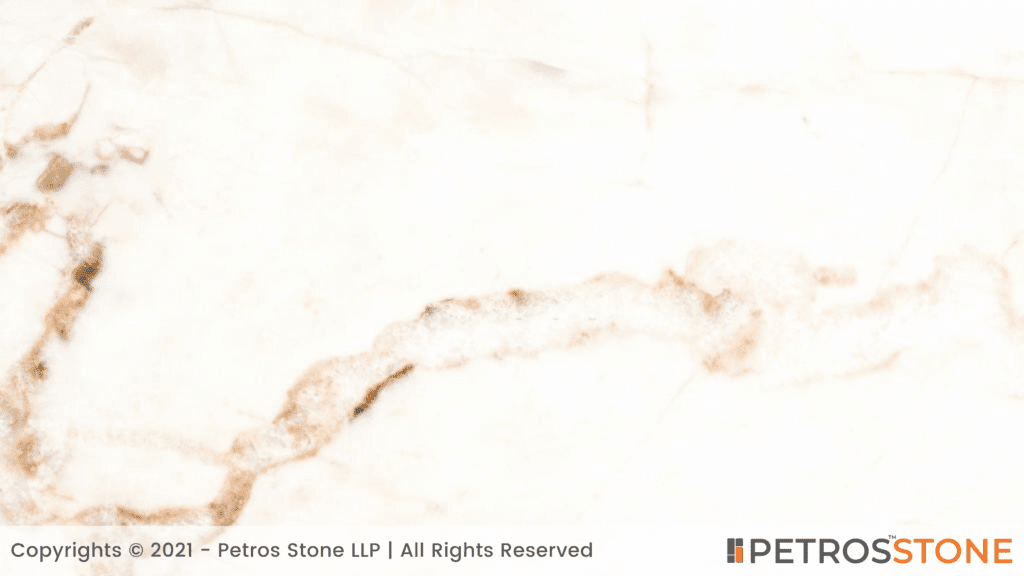 ---
19. Bianco Alaska
What does Alaska remind you of? Snow and the blueish hue that comes with it. Name suggestive and it would not require a Sherlock to figure this pattern out, Bianco Alaska is a blueish white Italian marble with subtle lines of grey, copperish, and green.
Perfect material for your bathroom floor. Quite simply because it has the subtlety along with those tiny crystals of grey and blue that look great when light and water combine. Magic of three elements.
These soft looking onyx marbles are not what they appear to be. These are quite durable and we are going to be soon covering a detailed article about Onyx in the upcoming days.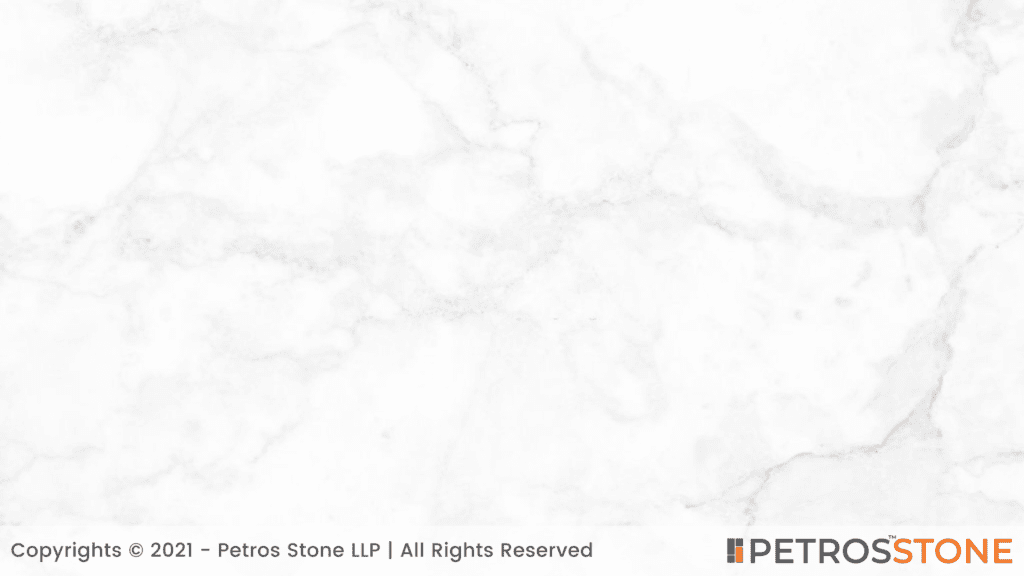 ---
20. Lassa Covelano
We have kept one of the best for the last. Lassa Covelano is an elegant looking Italian marble that recently has been much talked about in the Indian-Italian marble market.
Why wouldn't it be talked about when it looks like a marble that has been carved to look like the coffee table of the Roman Gods. A white marble that has a brownish hue along with veins of brown, grey, and black. These veins differ and width and the best part is that they run uniformly parallel to each other.
Therefore, you have marble with multicoloured and geometric veins. So you can not only use it for simple spaces but also in the foreground as countertops and bathtubs. Whichever way you want to swing, doesn't matter. What matters is the substance this marble can add to your interior space.
---
So, this article does cover a lot of white italian marbles in India that you need to know about. But procuring the right materials not only requires knowledge but also experience. So, if you need an expert's guidance, feel freee to contact us. This is because we at Petrosstone represent one of the largest natural stone suppliers in India with a reputation for providing the best expertise to our customers.

---