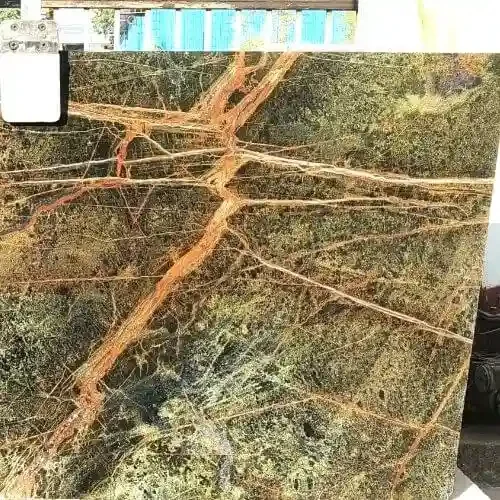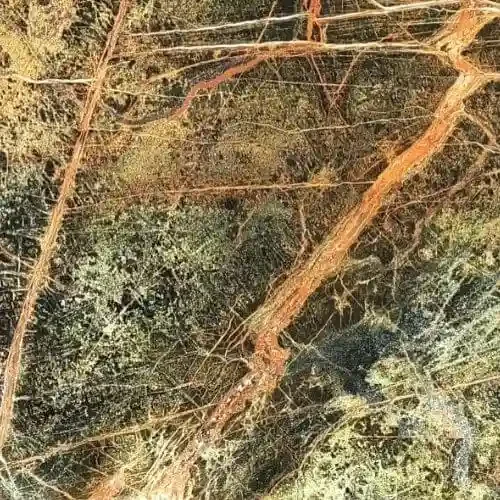 Description
Rain Forest Green Marble is a natural stone that is quarried in India. It is a unique marble that is known for its striking green color with wavy patterns that resemble tree branches, giving it the appearance of a rain forest.

This marble is suitable for use in a variety of applications such as flooring, wall cladding, countertops, and decorative accents. It is a popular choice for both residential and commercial projects due to its distinctiveness and beauty.

Rain Forest Green Marble is available in a variety of finishes such as polished, honed, brushed, and tumbled, which enhance the natural beauty of the stone and make it suitable for a wide range of design styles.

It is important to note that natural stone products like Rain Forest Green Marble may vary in color, pattern, and texture, adding to its unique character and charm.

Overall, Rain Forest Green Marble is an excellent choice for those seeking a one-of-a-kind look for their space. Its striking appearance and durability make it a great investment for any project.
Specification