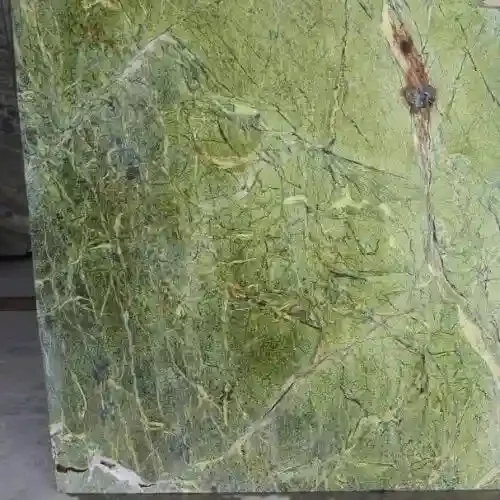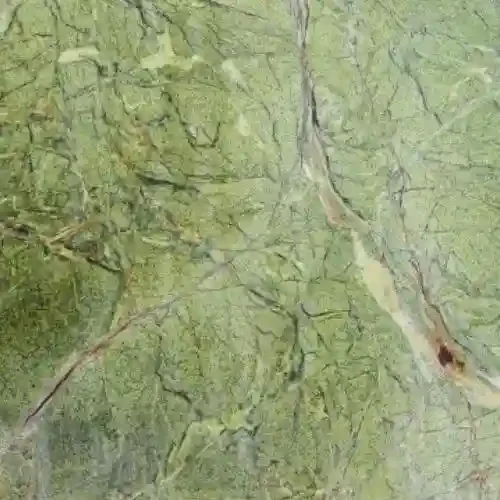 Rain Forest Green (Light) Marble
Description
Rain Forest Green (Light) Marble is a high-quality natural stone that is quarried from the Indian state of Rajasthan. It is known for its unique green color and the intricate veins and patterns that resemble a rainforest. This marble is also durable and has low water absorption, making it suitable for use in a wide range of interior and exterior applications.

Rain Forest Green (Light) Marble is commonly used for flooring, wall cladding, countertops, and decorative purposes. It can also be used in sculptures, monuments, and other artistic applications. The marble has a high degree of polish and is easy to cut and shape, which makes it an ideal material for creating intricate designs and patterns.

The marble is available in various sizes and thicknesses, and it can be customized to meet specific project requirements. Its distinctive appearance and durability make it a popular choice for both residential and commercial projects.

However, it is important to note that Rain Forest Green (Light) Marble is a natural stone and as such, may have variations in color, veining, and texture from one slab to another. It is recommended to view multiple slabs of the marble before making a final selection to ensure consistency in appearance for the project.
Specification