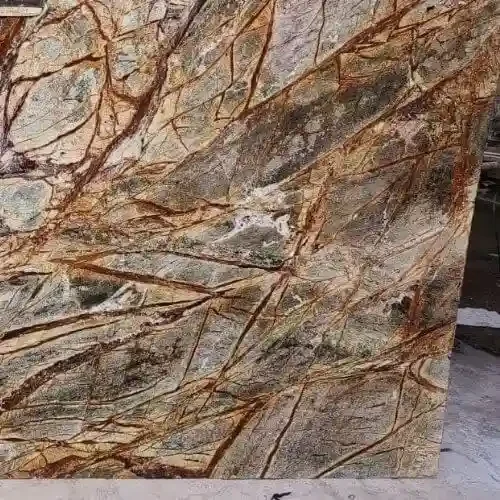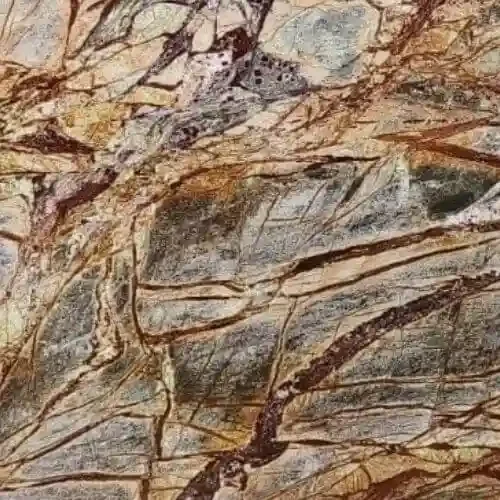 Description
Rain Forest Brown Marble is a unique and exotic natural stone that originates from India. It features rich and warm shades of brown, beige, and tan, with distinctive veining that resembles the patterns found in a rainforest.
This marble is a type of serpentine stone, which is known for its durability and resistance to wear and tear. Its hardness ranges between 3 and 4 on the Mohs scale, making it suitable for use in a variety of applications, including flooring, walls, countertops, and decorative accents.
Rain Forest Brown Marble is a popular choice for interior and exterior design projects due to its striking appearance and versatility. It can add a touch of natural elegance to any space, whether it be a modern or traditional setting. Additionally, because of its unique pattern, no two slabs of Rain Forest Brown Marble are alike, ensuring that each installation is truly one-of-a-kind.
One thing to keep in mind when considering Rain Forest Brown Marble Proper care will ensure that this beautiful and distinctive stone will continue to shine for years to come.
Specification