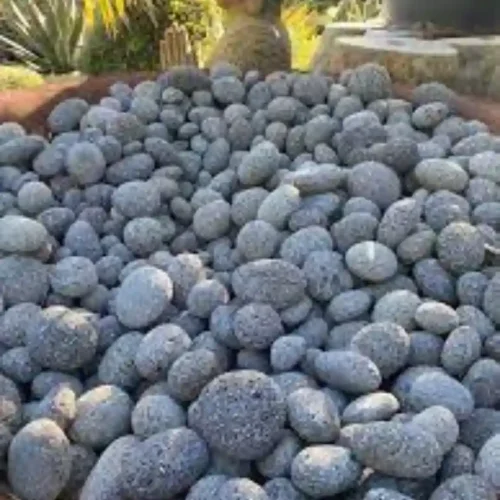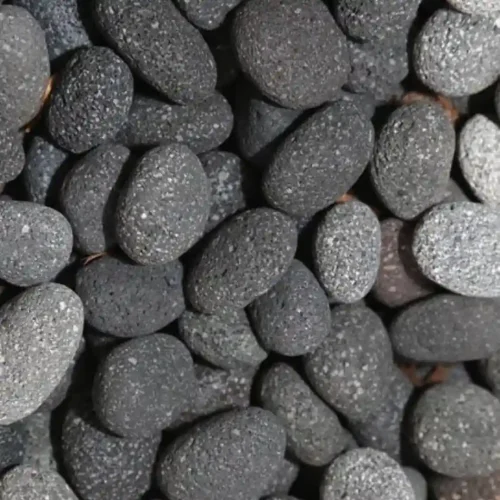 Description
Lava River Stones are natural volcanic stones that have been shaped and smoothed by the movement of water in riverbeds or streams. These stones originate from volcanic regions and are known for their unique appearance, textured surface, and intriguing color variations. Lava River Stones are a captivating choice for landscaping and design projects, adding a touch of geological history and natural beauty to various indoor and outdoor spaces. Here are some key features and details about Lava River Stones:
Key Features:
Origin: Lava River Stones are formed from volcanic rock, giving them a distinct appearance and texture that reflects their volcanic origin.
Color Variation: These stones often display a range of earthy and natural colors, including shades of black, gray, brown, and red. The color variations add depth and visual interest to design settings.
Texture: Lava River Stones have a unique texture characterized by pores, crevices, and irregularities, resulting from the natural cooling and solidification process of volcanic rock.
Size Variety: Available in different sizes, from small pebbles to larger rocks, Lava River Stones offer versatility for creating intricate designs or bold focal points.
Durability: Lava River Stones are durable and well-suited for outdoor use. They are resistant to weathering and maintain their appearance over time.
Application Areas:
Landscaping: Lava River Stones are often used in landscaping projects to create distinctive pathways, borders, and accents that reflect the rugged beauty of volcanic landscapes. They add a touch of geological intrigue to gardens, outdoor spaces, and naturalistic environments.
Water Features: The unique texture and colors of Lava River Stones make them an intriguing choice for water features such as ponds, waterfalls, and streams, adding a sense of natural drama and character.
Garden Decor: These stones can be creatively integrated into garden beds, rock gardens, and planters to achieve a rustic and visually captivating ambiance.
Interior Design: Lava River Stones can be incorporated into interior design projects to create focal points, accent walls, or unique flooring patterns that showcase the beauty of natural volcanic rock.
Zen Gardens: The textured and tactile nature of Lava River Stones makes them suitable for designing Zen-inspired gardens that encourage mindfulness and contemplation.
Fire Features: Due to their volcanic origin, Lava River Stones can be used in fire pits, fireplaces, and other fire features to create a striking contrast and enhance the visual appeal of flames.
Aquariums: Lava River Stones can be employed in aquariums to create an authentic and rugged underwater landscape, providing a visually interesting backdrop for aquatic life.
Whether you're aiming to evoke the raw beauty of volcanic landscapes, infuse your spaces with natural textures, or enhance the aesthetics of water and fire features, Lava River Stones offer a visually captivating and versatile solution. Their unique characteristics and geological history can add a sense of wonder and connection to the Earth's natural processes in your design endeavors.
Specification