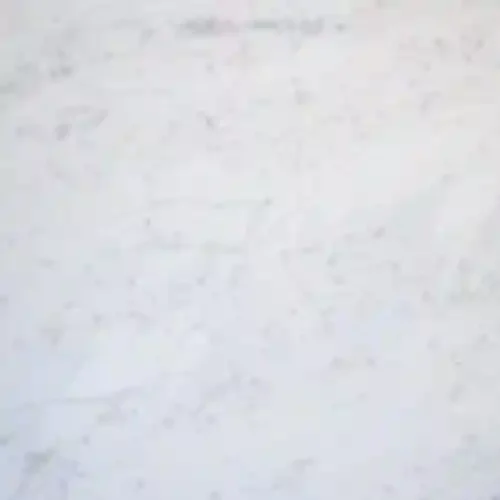 Description
Gritted White Marble is a type of natural stone that is highly valued for its beauty, durability, and versatility. It is a metamorphic rock that is formed from limestone under intense heat and pressure over millions of years, resulting in a unique pattern of veins and swirls in shades of white, gray, and sometimes black. It is available in a variety of finishes, including polished, honed, and brushed, and can be used in a wide range of applications, including flooring, wall cladding, countertops, and decorative accents.

One of the most significant advantages of Gritted White Marble is its ability to reflect light, which can help to brighten up any space and make it feel more open and airy. It is also a highly durable material that can withstand wear and tear, making it suitable for high-traffic areas.

However, it is important to note that Gritted White Marble is a natural stone and is porous, which means that it can be susceptible to staining and etching if not properly sealed and maintained. It is recommended to seal Gritted White Marble regularly and avoid using acidic or abrasive cleaning products.

Overall, Gritted White Marble is a classic and timeless material that can add elegance and sophistication to any design project. Its unique pattern and veining can make a statement in any space and create a beautiful, high-end look that is sure to impress.

 
 
Specification