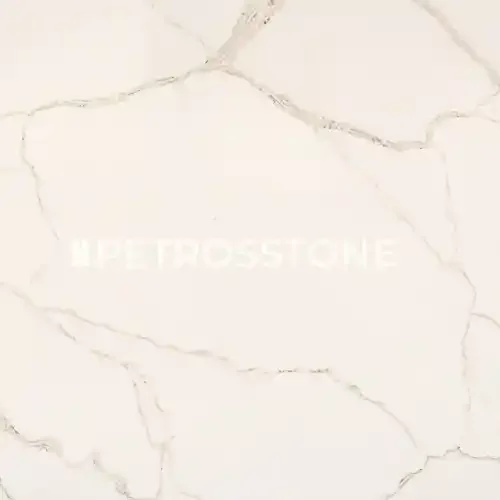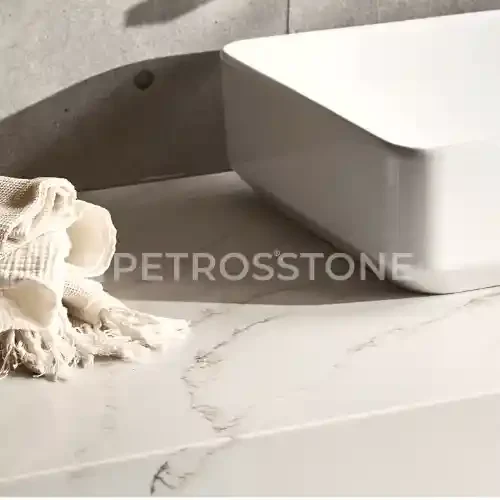 Description
Calacatta Gold Quartz is a type of engineered stone that mimics the look of natural Calacatta marble, but with added durability and resistance to stains, scratches, and heat. It is made of a combination of quartz minerals, resins, and pigments, which are compressed under high pressure and polished to a smooth finish.
The slab size of Calacatta Gold Quartz can vary depending on the manufacturer, but it is typically available in sizes of 55 x 120 inches or 63 x 126 inches. The thickness of the slab can also vary, with the most common thicknesses being 1.2cm, 2cm, or 3cm.
Calacatta Gold Quartz has a white background with prominent veins in shades of gray and gold, creating a dramatic and elegant appearance. It is a popular choice for kitchen and bathroom countertops, backsplashes, and even flooring due to its beauty and durability. Additionally, it is a low-maintenance material that is easy to clean and requires no sealing, making it a practical choice for high-traffic areas in the home.
Specification