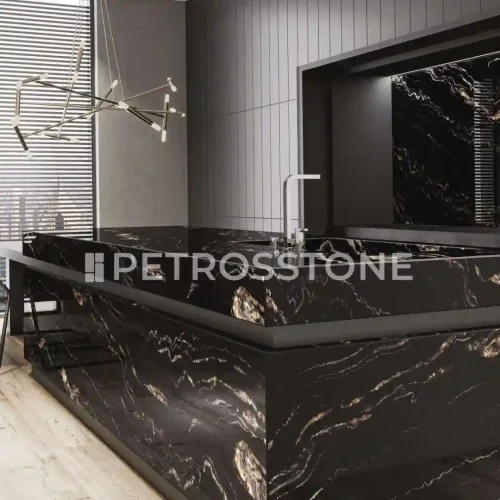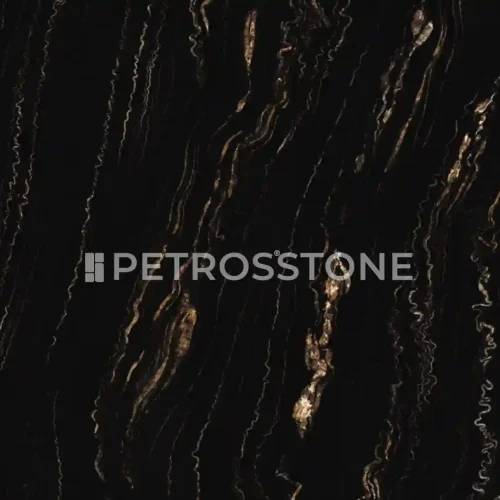 Black Fusion Porcelain Slab
Description
Unleash the power of elegance and sophistication with Black Fusion Porcelain Slab. Inspired by the captivating allure of natural black stone, this porcelain slab elevates interior and exterior spaces with its striking beauty. Experience the seamless fusion of contemporary design and exceptional durability, making Black Fusion Porcelain Slab an ideal choice for creating timeless and luxurious environments.

Technical Specifications:

Material Composition: Black Fusion Porcelain Slab is meticulously crafted from a blend of natural clay, high-quality minerals, and advanced raw materials. The combination undergoes intense compression and firing, resulting in a dense and non-porous surface that stands the test of time.

Size Options: Offering a diverse range of sizes, Black Fusion Porcelain Slab caters to various applications. From expansive floor areas to intricate wall designs, you can select the perfect size to meet your specific design requirements.

Thickness: Available in multiple thickness options, including 6mm, 12mm, and 20mm, Black Fusion Porcelain Slab ensures versatility, making it suitable for both functional and aesthetic purposes.

Finish Variations: Tailor your design with the choice of finishes, such as polished, matte, and textured. Each finish accentuates the unique characteristics of the slabs, allowing you to achieve your desired visual effect.

Design and Appearance: Black Fusion Porcelain Slab captures the essence of natural black stone with its captivating patterns and rich color variations. This design excellence brings an air of luxury and sophistication to any space.

Water Absorption: Boasting minimal water absorption, typically less than 0.5%, Black Fusion Porcelain Slab is highly resistant to moisture, stains, and mold, ensuring effortless maintenance and longevity.

Scratch and Stain Resistance: Engineered for remarkable scratch and stain resistance, Black Fusion Porcelain Slab maintains its pristine appearance even in high-traffic areas, making it ideal for both residential and commercial applications.

Applications: Embrace the versatility of Black Fusion Porcelain Slab, suitable for a wide range of applications, including countertops, backsplashes, wall cladding, flooring, shower walls, fireplace surrounds, and exterior facades.

Maintenance: Designed for minimal maintenance, Black Fusion Porcelain Slab requires simple cleaning with mild soap and water to retain its exquisite allure. The non-porous surface eliminates the need for additional sealing.

With Black Fusion Porcelain Slab, transform your living spaces into an embodiment of timeless elegance, where contemporary aesthetics and enduring strength harmonize in perfect fusion.
Specification