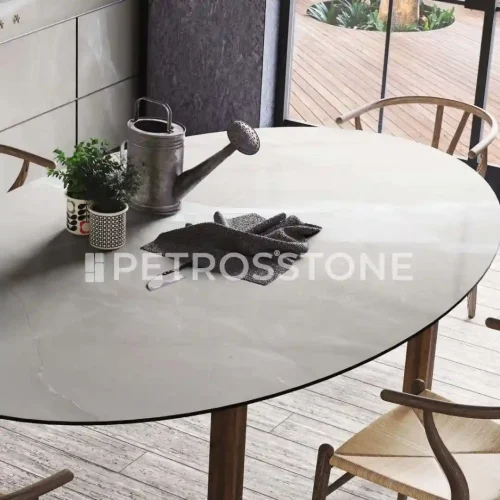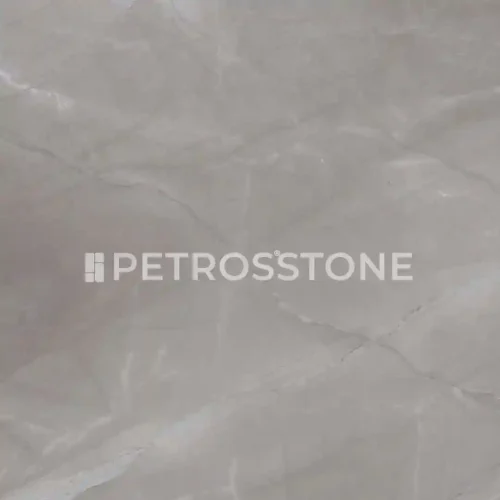 Armani Grey Porcelain Slab
Description
Material Composition: The Armani Grey Porcelain Slab is crafted from a blend of natural clay, minerals, and other raw materials. The precise composition includes finely ground feldspar, silica, and kaolin, which undergo high-temperature compression to create a dense, non-porous material.
Size Options: The porcelain slab is available in various sizes, catering to different applications. Sizes typically range from large formats suitable for countertops, walls, and floors to smaller formats for specific design needs.
Thickness Options: The Armani Grey Porcelain Slab offers flexibility with three thickness options: 15mm, 18mm, and 20mm. Each thickness choice caters to specific uses and design preferences.
Finish Variations: This porcelain slab may come in various finishes, including polished, matte, and textured. The chosen finish affects the appearance and surface characteristics of the slab.
Design and Appearance: The Armani Grey Porcelain Slab is designed to replicate the elegance of natural Armani Grey marble or a similar greyish stone. The slab may feature intricate veining patterns and color variations to closely emulate the look of real stone.
Water Absorption: Like other porcelain slabs, the Armani Grey variant boasts low water absorption, typically less than 0.5%. This property ensures the slab's high resistance to moisture, stains, and mold.
Scratch and Stain Resistance: The Armani Grey Porcelain Slab is known for its excellent scratch and stain resistance, making it an ideal choice for areas with high usage and easy maintenance.
Applications: This versatile porcelain slab is well-suited for various interior and exterior applications, including countertops, backsplashes, wall cladding, flooring, shower walls, fireplace surrounds, and exterior facades.
Maintenance: Armani Grey Porcelain Slab is relatively low-maintenance. Regular cleaning with mild soap and water is generally sufficient to keep the surface looking pristine. As it is non-porous, sealing is usually unnecessary.

 
Specification