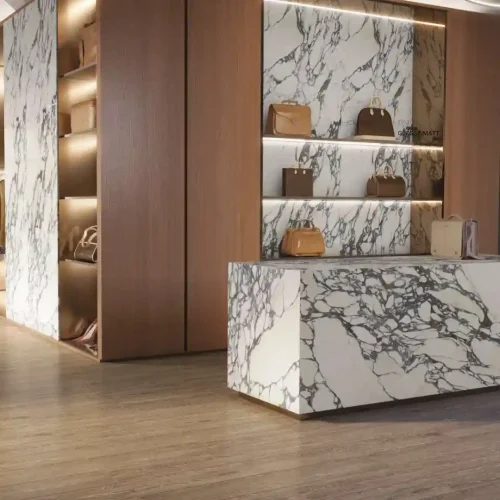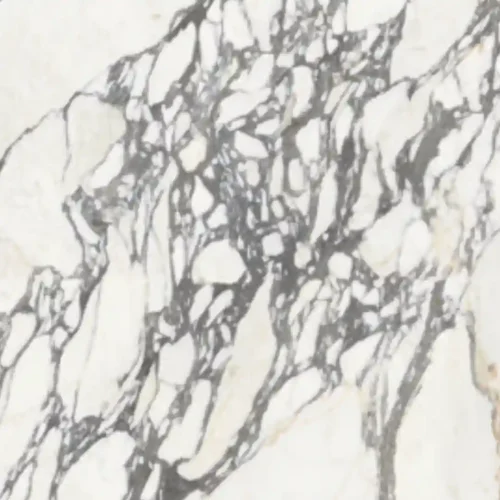 Arbescato Corchia Porcelain Slab
Description
Arbescato Corchia is a type of porcelain slab that mimics the elegant appearance of natural marble. Porcelain slabs are a popular choice for a wide range of interior and exterior applications due to their durability, versatility, and aesthetic appeal.

Below are the technical specifications and features of Arbescato Corchia Porcelain Slab:

Material Composition: Arbescato Corchia Porcelain Slab is made from a mixture of natural clay, minerals, and other raw materials. The composition includes a high percentage of finely ground feldspar, silica, and kaolin, which are compressed and fired at high temperatures to create a dense, non-porous material.

Size Options: The porcelain slabs come in various sizes, typically ranging from large formats like 120 x 320 cm, 80 x 320 CM, 80 x 240  to smaller formats suitable for specific applications.

Thickness: The slabs are available in different thicknesses, commonly ranging from 6mm (0.24 inches) to 12mm (0.47 inches). Thicker slabs may be used for heavy-duty applications or to create a more substantial appearance.

Finish: Arbescato Corchia Porcelain Slabs usually come in a polished finish, which replicates the glossy look of natural marble. The polished surface enhances the stone-like appearance and provides a smooth, reflective finish.

Design and Veining: The slab is engineered to emulate the beautiful veining patterns found in natural marble. Arbescato Corchia typically features soft white or off-white backgrounds with elegant, greyish-brown veining, creating a classic and sophisticated aesthetic.

Water Absorption: Porcelain slabs are known for their low water absorption rate, usually less than 0.5%. This characteristic makes them highly resistant to moisture, stains, and mold, making them suitable for both indoor and outdoor applications.

Scratch and Stain Resistance: The dense composition of Arbescato Corchia Porcelain Slab imparts exceptional scratch and stain resistance, ensuring the surface remains pristine and easy to clean.

Temperature Resistance: Porcelain slabs can withstand high temperature differentials, making them suitable for environments with varying temperature conditions, such as outdoor installations.

UV Resistance: Arbescato Corchia Porcelain Slab is designed to resist fading and discoloration caused by prolonged exposure to sunlight, making it ideal for outdoor applications without compromising its appearance.

Applications: Due to its durability and versatile design, Arbescato Corchia Porcelain Slab is suitable for a wide range of applications, including countertops, backsplashes, wall cladding, flooring, shower walls, fireplace surrounds, and exterior facades.

Maintenance: Porcelain slabs are relatively low-maintenance. Regular cleaning with mild soap and water is usually sufficient to keep the surface looking pristine. Sealing is generally not required due to their non-porous nature.

It's essential to note that specific technical specifications may vary based on the manufacturer or supplier. When considering using Arbescato Corchia Porcelain Slab for a particular project, it's recommended to consult with the manufacturer or an expert to ensure the product's suitability and performance for the intended application.
Specification