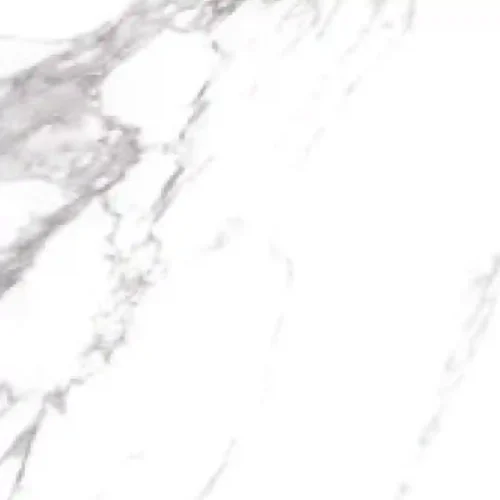 Angelo White Porcelain Slab
Description
Material Composition: Porcelain slabs are made from a mixture of natural clay, minerals, and other raw materials. The composition includes a high percentage of finely ground feldspar, silica, and kaolin, which are compressed and fired at high temperatures to create a dense, non-porous material.

Size Options: Porcelain slabs come in various sizes, typically ranging from large formats suitable for countertops and wall panels to smaller formats for specific applications.

Thickness: The slabs are available in different thicknesses, commonly ranging from 6mm to 12mm or more. Thicker slabs may be used for heavy-duty applications or to create a more substantial appearance.

Finish: Porcelain slabs can come in different finishes, including polished, matte, and textured. "Angelo White Porcelain Slab" may have a specific finish chosen by the manufacturer to complement its design.

Design and Appearance: "Angelo White" suggests that the porcelain slab is designed to emulate the appearance of white marble or a light-colored natural stone. It might feature veining patterns and color variations to mimic the look of real marble.

Water Absorption: Porcelain slabs have low water absorption, typically less than 0.5%, making them highly resistant to moisture, stains, and mold.

Scratch and Stain Resistance: Porcelain slabs are known for their excellent scratch and stain resistance, ensuring the surface remains pristine and easy to clean.

Applications: Porcelain slabs are versatile and suitable for various applications, including countertops, backsplashes, wall cladding, flooring, shower walls, fireplace surrounds, and exterior facades.

 
Specification