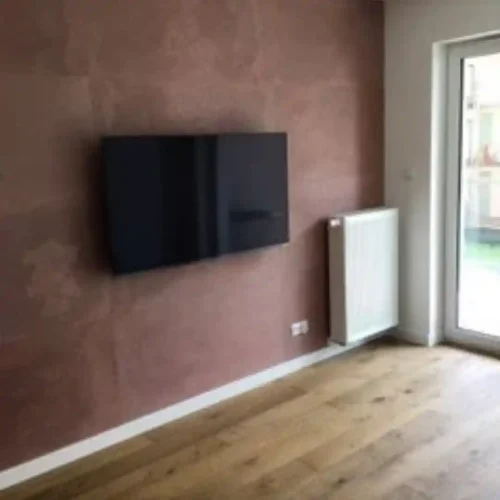 Description
Terra Red Slate embodies the rich earthy tones and natural beauty of the outdoors, infusing warmth and elegance into your design projects. With its reddish-brown hues and distinctive textures, this captivating natural stone brings a sense of rustic charm and timeless appeal to a variety of interior and exterior spaces.

Key Features:

Earthy Elegance: Terra Red Slate showcases a range of reddish-brown hues reminiscent of the earth's warm tones. This natural color palette adds an element of organic elegance to your spaces.

Textural Delight: The unique textures of Terra Red Slate create a visually engaging and tactile experience. Its natural variations and patterns add depth and character to surfaces, enhancing the overall aesthetic.

Versatile Design Palette: Whether you're envisioning a cozy cottage aesthetic or a contemporary space with a touch of warmth, Terra Red Slate adapts effortlessly. It lends itself to various design styles, offering a versatile canvas for your creativity.

Interior Warmth: Infuse your interiors with the cozy warmth of Terra Red Slate. From flooring that exudes comfort to accent walls that create inviting focal points, this slate brings a sense of welcoming charm.

Lasting Resilience: Crafted by nature's forces, Terra Red Slate not only offers visual appeal but also enduring strength. Its robust nature makes it suitable for areas with high foot traffic, ensuring a long-lasting design element.

Rustic Fusion: Blend modern and rustic aesthetics with Terra Red Slate's earthy hues. This stone can seamlessly integrate into contemporary designs while adding a touch of nostalgic charm.

Indoor-Outdoor Continuity: Extend the beauty of Terra Red Slate from indoors to outdoors, creating a seamless transition between living spaces and the natural world.

Practical Durability: Terra Red Slate's resistance to heat and moisture enhances its practicality. Incorporate it into kitchen countertops, outdoor walkways, or fireplace surrounds for both style and functionality.

Low-Maintenance Appeal: Embrace the low-maintenance nature of Terra Red Slate. Its straightforward care routine allows you to enjoy its natural beauty without undue effort.

Unique Character: Each piece of Terra Red Slate carries distinctive patterns and shades, ensuring that your design is truly one-of-a-kind. These natural variations contribute to an authentic and personalized ambiance.

Timeless Aesthetic: Terra Red Slate's timeless beauty ensures that your spaces exude charm and elegance for years to come. Its enduring appeal transcends design trends, making it a valuable addition to any environment.

Experience the allure of Terra Red Slate as it brings the essence of nature's warmth and elegance into your surroundings. Whether you're seeking to create a cozy retreat or a welcoming outdoor oasis, this natural stone offers the perfect blend of rustic charm and enduring style. Unleash the rustic beauty of Terra Red Slate and embark on a design journey that celebrates the harmony between nature and design.

 
Specification