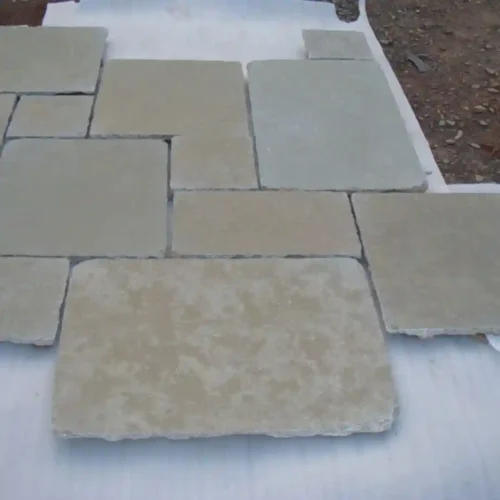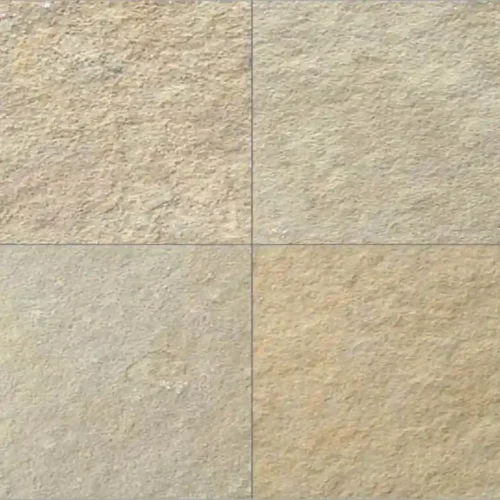 Description
Tandur Yellow Limestone, also known as "Tandur Yellow Stone," is a type of natural stone that, like its blue counterpart, originates from the Tandur region in southern India. It is characterized by its warm yellow color and consistent texture, making it a popular choice for various architectural and design applications. Tandur Yellow Limestone brings a touch of natural beauty and elegance to both interior and exterior spaces. Here are some key features and potential uses of Tandur Yellow Limestone:

Color and Texture: Tandur Yellow Limestone features a warm yellow color with variations that can range from light to medium tones. The stone's surface is known for its consistent and uniform texture, providing a clean and modern appearance.

Applications: Tandur Yellow Limestone is versatile and suitable for a wide range of interior and exterior applications. It is commonly used for flooring, wall cladding, countertops, steps, pathways, pool surrounds, and outdoor paving. Its warm and inviting color can enhance various design styles.

Design Versatility: The warm yellow tones of Tandur Yellow Limestone make it adaptable to different design aesthetics, from traditional and rustic to contemporary and minimalist.

Durability: Tandur Yellow Limestone is durable and well-suited for high-traffic areas and outdoor installations. Its resilience makes it suitable for both residential and commercial projects.

Maintenance: Routine cleaning with mild soap and water is usually sufficient to maintain the appearance of Tandur Yellow Limestone. Sealing may be recommended to protect the stone from stains and moisture.

Sourcing and Availability: Tandur Yellow Limestone is primarily sourced from quarries in the Tandur region of India. Reputable suppliers can provide information about its origin, characteristics, and availability.

Price: The cost of Tandur Yellow Limestone can vary based on factors such as quality, sourcing, and market demand. Its consistent texture and durability may influence pricing.

Sustainability: Responsible sourcing and quarrying practices contribute to the overall sustainability of Tandur Yellow Limestone and other natural stone materials.

When considering Tandur Yellow Limestone for your design projects, consulting with professionals in architecture and design can help you make informed decisions about its use and incorporation. Its warm and inviting color can create welcoming and harmonious spaces that evoke a sense of natural beauty.
Specification