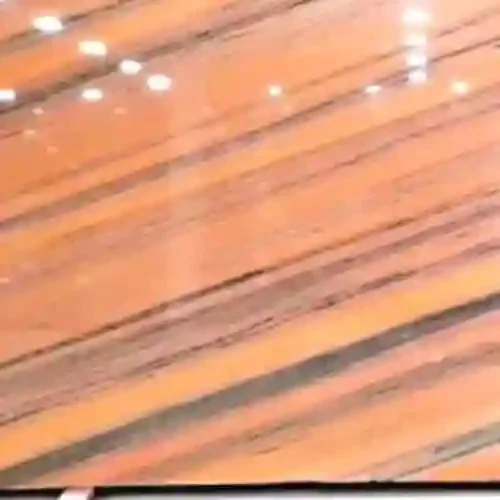 Description
Orange Wave Marble is a natural stone that is quarried in Turkey. It is a vibrant orange colored marble with unique, wavy patterns and veins of white and light beige running through it. This marble is also known as Orange Fantasy Marble, Orange Onyx Marble, and Orange Wave Onyx.

Orange Wave Marble is widely used in the construction industry for a variety of applications, including flooring, wall cladding, kitchen countertops, and bathroom vanity tops. The marble's unique and vibrant appearance adds a touch of warmth and energy to any space.

In terms of physical characteristics, Orange Wave Marble has a fine-grained texture and a polished finish. It is a dense and durable material that is resistant to scratches, heat, and stains. The marble's natural beauty and durability make it a popular choice for high-end residential and commercial projects.

Orange Wave Marble is available in different sizes and thicknesses to meet different design requirements. The marble is also available in different finishes, including polished, honed, and brushed finishes. The marble is available in different grades based on the quality and consistency of its color and patterns.

Overall, Orange Wave Marble is a high-quality natural stone that is a popular choice for adding a bold and vibrant touch to any space. Its unique and mesmerizing patterns, combined with its durability and versatility, make it an excellent choice for any interior design project.
Specification