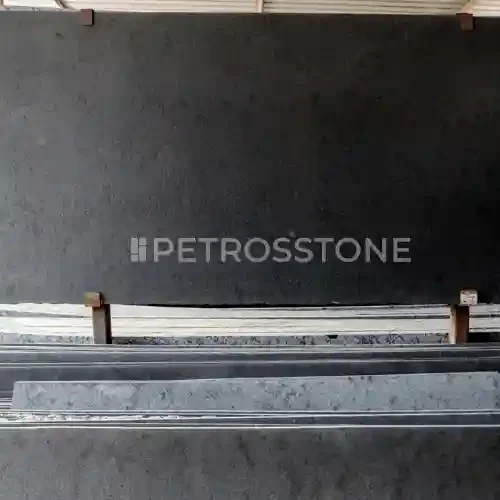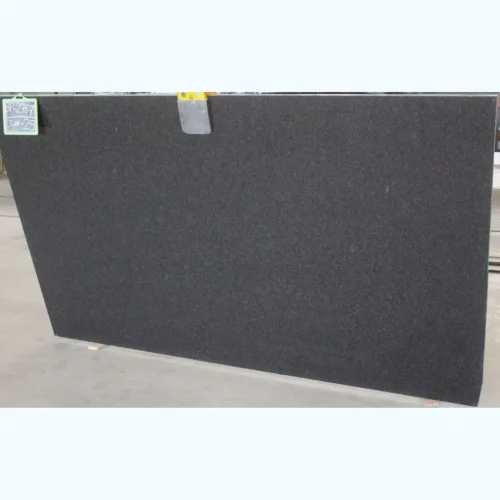 Matrix Black Leather Granite
Description
Matrix Black Leather Granite is a natural stone that is quarried from mines in Brazil. It is a unique type of granite that has a textured, leather-like surface. This surface finish is achieved by brushing the stone with diamond-tipped brushes, which creates a matte finish that feels soft and velvety to the touch. The color of Matrix Black Leather Granite is a deep black, with small flecks of silver and grey that add depth and dimension to its appearance. 
This granite is highly durable, scratch-resistant, and heat-resistant, making it an excellent material for kitchen countertops, bathroom vanity tops, and other high-traffic areas. The leathered finish of this granite gives it a unique character that sets it apart from other types of black granite. It has a sophisticated and modern look that can complement a wide range of design styles, from industrial to minimalist to contemporary. 
Matrix Black Leather Granite is also easy to clean and maintain. Its textured surface hides fingerprints, water spots, and other smudges, making it a practical choice for busy households and commercial settings. 
Overall, Matrix Black Leather Granite is a high-quality and unique natural stone that can add a touch of luxury and sophistication to any space. Its durability, low maintenance requirements, and distinctive appearance make it a popular choice for homeowners and designers alike.
Specification