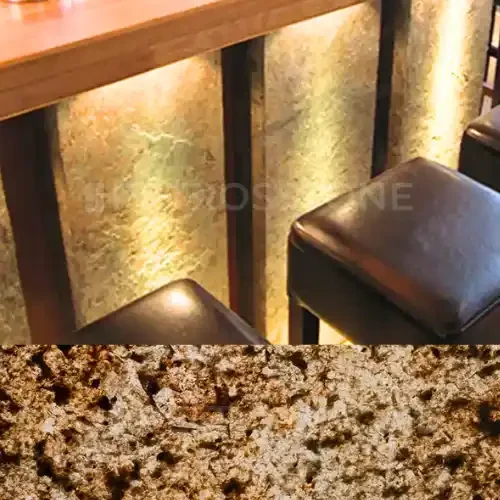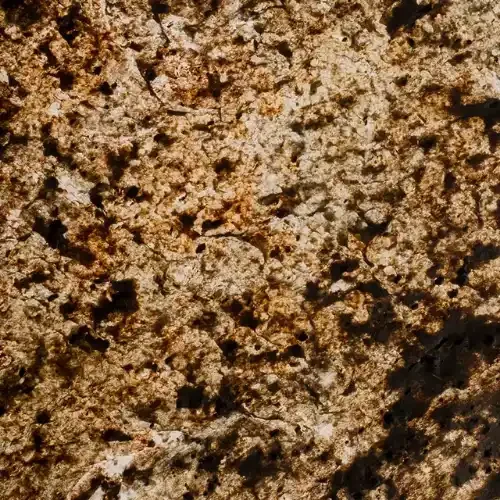 Copper Translucent Stone Veneer
Description
Copper Translucent Stone Veneer is an exceptional architectural material that seamlessly merges the natural elegance of stone with the captivating allure of translucency. This innovative veneer mirrors the rich and timeless allure of copper, akin to the warm, inviting glow of a copper surface when illuminated. As light softly filters through its surface, it imparts an ambiance of opulence and sophistication, making it a preferred choice for creating opulent and mesmerizing interior and exterior spaces.

Key Features:

Opulent Radiance: Copper Translucent Stone Veneer emulates the richness of copper, with its warm, metallic tones, exuding the timeless allure of this precious metal.

Versatile Application: Suitable for various design applications, it infuses spaces with an air of luxury, warmth, and sophistication, both indoors and outdoors.

Customization: Tailored to your unique design vision, offering versatility in stone types, thicknesses, sizes, and lighting effects, allowing for personalized creativity.

Durability and Longevity: Combines the enduring strength of natural stone with innovative technology, ensuring your design will endure the test of time.

Energy Efficiency: The translucent properties of this veneer maximize the utilization of natural or artificial light, contributing to energy efficiency while creating a lavish play of light and shadow.

Applications:

Feature Walls: Copper Translucent Stone Veneer serves as an opulent focal point in grand living rooms, elegant dining areas, or upscale master suites, evoking the richness of copper.

Countertops and Bars: Elevate kitchen islands, bars, and high-end commercial spaces with the luxurious charm of Copper Veneer, creating a warm and inviting atmosphere.

Retail Displays: Set the stage for extravagant product displays that captivate and indulge customers, infusing your space with opulent and alluring ambiance.

Hospitality Spaces: Enhance the ambiance of luxury hotels, resorts, and fine dining establishments with the elegant allure of Copper Translucent Stone Veneer, creating an unforgettable and indulgent experience.

Architectural Elements: Use it to add an element of grandeur and opulence to columns, partitions, and other architectural features, creating a cohesive and lavish environment.
Specification