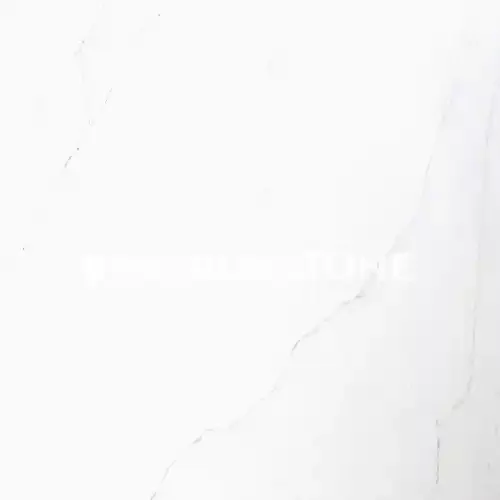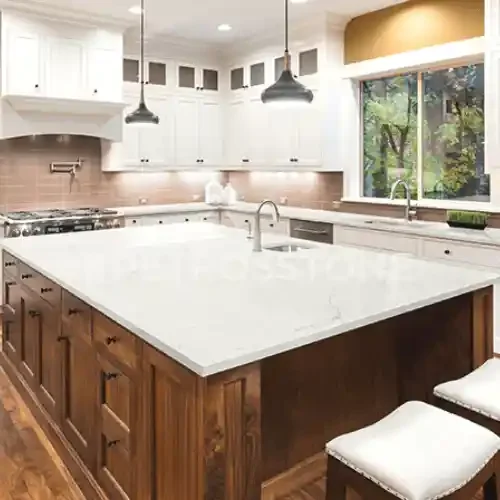 Description
Calacatta Siena Quartz is an engineered stone that is designed to emulate the classic look of natural Calacatta marble. It is made by combining quartz minerals, resins, and pigments, which are then pressed and polished to create a smooth and durable surface.
The slab size of Calacatta Siena Quartz can vary depending on the manufacturer, but it is typically available in sizes of 55 x 120 inches or 63 x 126 inches. The thickness of the slab can also vary, with the most common thicknesses being 1.2cm, 2cm, or 3cm.
Calacatta Siena Quartz features a white background with dramatic veins in shades of gray and beige. The overall effect is a stunning and timeless look that is suitable for a range of design styles. It is a popular choice for kitchen and bathroom countertops, backsplashes, and even flooring.
One of the key benefits of Calacatta Siena Quartz is its durability. It is resistant to scratches, stains, and heat, making it an ideal choice for high-traffic areas in the home. Additionally, it is easy to clean and maintain, as it does not require sealing or special cleaning products.
Overall, Calacatta Siena Quartz is a beautiful and practical choice for homeowners who want the luxurious look of natural marble without the high cost and maintenance requirements. Its durability and low-maintenance qualities make it a practical choice for busy households, while its striking appearance can add a touch of elegance to any space.
Specification