Italian marble has been an omnipresent material in bathroom interiors for a very long time. Marble can be applied to everything in the bathroom, depending on its finish and surface. This versatility of marble is the mainstay for homeowners, generously using it for their countertops, walls, floorings, or even decorative items.
Statuario marble has found its way into almost every aesthetic of luxury bathrooms in recent years. The soothing effect of Statuario Italian marble is one of the factors making it a popular choice for the wealthy and stylish. Italian marble designs are diverse, and there are more than a hundred types to pick for your bathroom material.
Here we will explore the what, where, why, and how of choosing the best Italian marble for your bathroom interior.
Here are the 6 Best Italian marbles for a Bathroom:
Statuario
Botticino Sicilia
Nero Portoro
Rosso Levanto
Calacatta Vagli
Carrara
---
---
Statuario
Origin
This infamous white marble is only found in a region above Carrara in Italy.
Features
Statuario marble is strong, light, and timeless. Statuario marble is an all-weather marble because it has this unique ability to regulate temperatures in all conditions.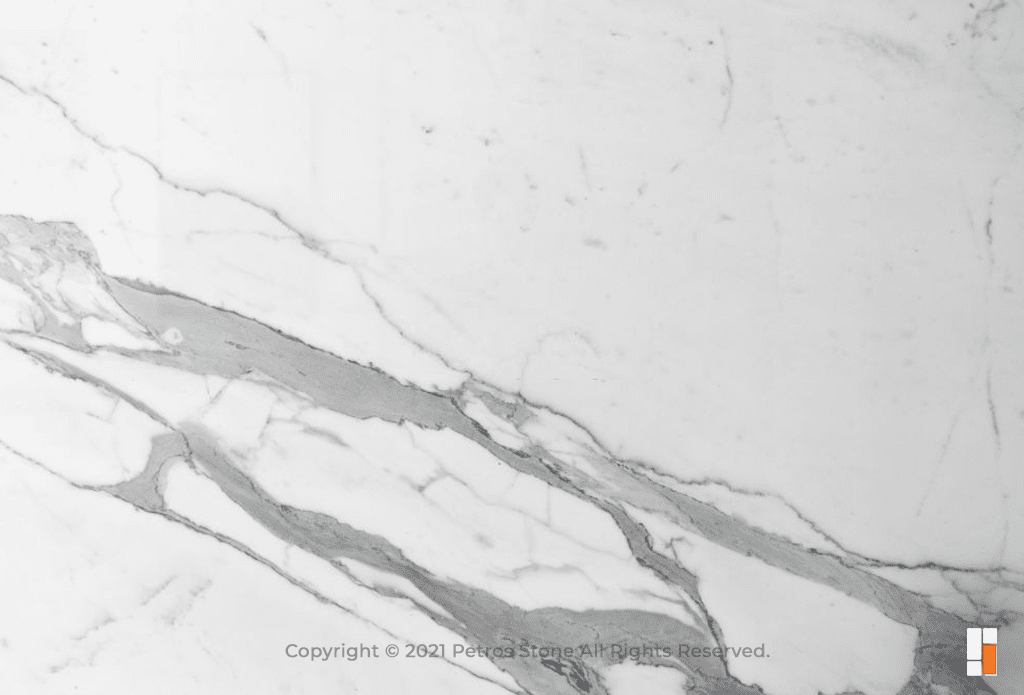 Design, Finish, and Application
Statuario marble is known for its soft and shiny appearance. There are two types of Statuario marble, Statuario Venatino and White Statuario. The difference between these two marble variants is the veins.
Statuario white has thin and grizzly veins compared to prominent grey veins of Statuario Venatino. These veins differ in shades and size. Statuario marble is polished for a glossy finish, which is then used in bathroom wall claddings or for countertop backgrounds.
Statuario can also be found with a slightly rough finish making it appropriate for flooring and countertops. This white marvel is best suitable for bathrooms with a monotone or dual-tone material. Even though the colour combinations with other materials are limited to black, grey, and beige, this marble stands out in any luxury bathroom due to its evergreen lustre. For example, when combined with black marble tiles, it can bring out the best of Statuario marble's shine on the walls.
Statuario marble is even utilized in making decorative items or accessories such as statues, fountains, taps, doorknobs, and shower panels. This quality makes Statuario marble the most versatile Italian marble on our list, therefore making its way into our number one spot.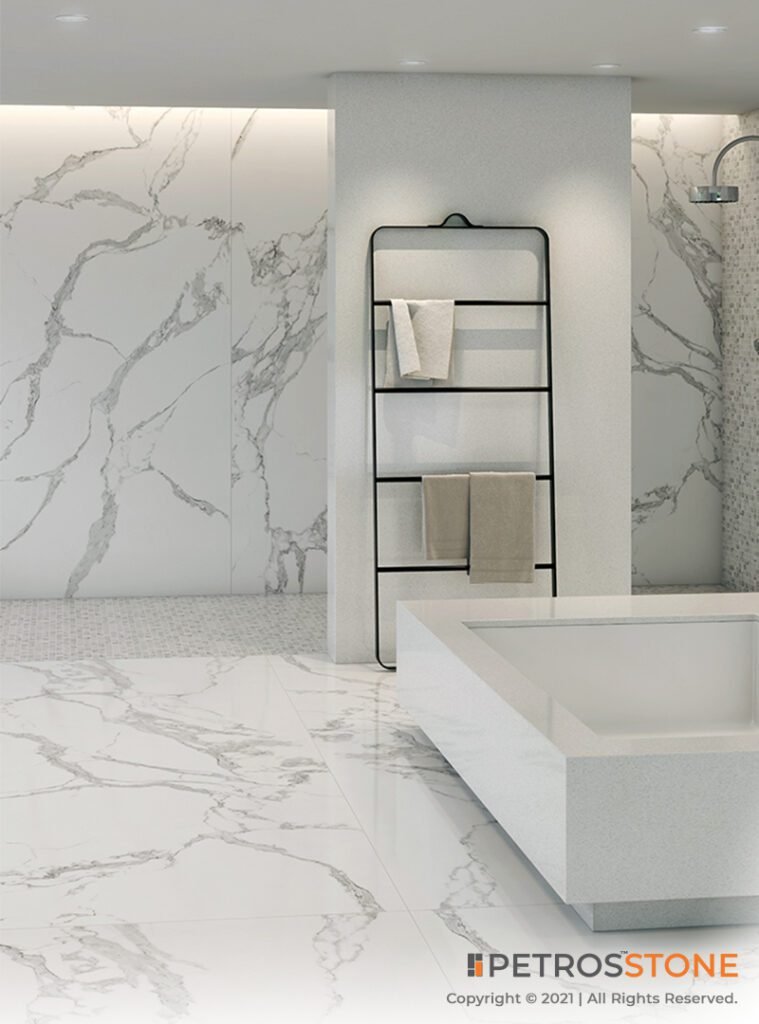 Maintenance and Cleaning
Statuario marble can not be exposed to strong acids or chemicals. Statuario is scorch, scratches, and stain-resistant. A cotton cloth soaked in soap water is enough to get rid of dust settled upon Statuario marble.
Cost and Availability
Statuario marble is a rare and exclusive stone. It is available in thickness varying from 15 mm to 20 mm and in dimensions up to 10×10 feet. Statuario marble can cost you anywhere between ₹1800-₹8000/SQFT
---
Botticino Sicilia
Origin
Botticino Sicilia is extracted from the quarries of Custonaci, located in the region of Trapani. This marble is also famously known as Perlato Sicilia.
Features
Although Botticino marble is naturally a soft stone, it becomes denser and more compact when sealed. Botticino has a low rate of water absorption. It is also shock and friction-resistant. Being a soft stone, Botticino is also easier to be cut into various shapes and sizes.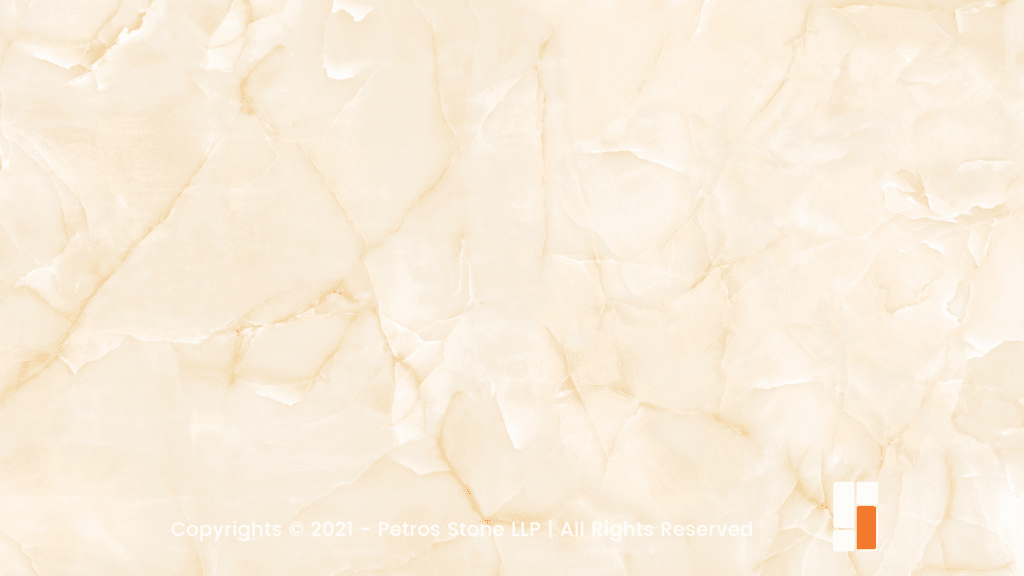 Design, Finish, and Application
Botticino marble is famous for its beige color background with thin veins of dark or white calcite. Botticino marble, when polished smoothly, can be used for bathroom walls and countertops. Contrarily, a rough or coarse finish Botticino can be used for bathroom floors to provide more resistance.
Depending upon its color and pattern, it can be easily applied to provide interesting textures to your bathroom interiors. In recent modern bathroom designs, brick-like Botticino marble tiles blend in with a white bathtub or shower flooring. Botticino marble can also be used as a beige backdrop for white or brown design patterns on top of it.
Botticino is available in shades from light beige to dark brown. When combined in abstract patterns, these colors can make your bathroom design stand out compared to one that is dull and monotone.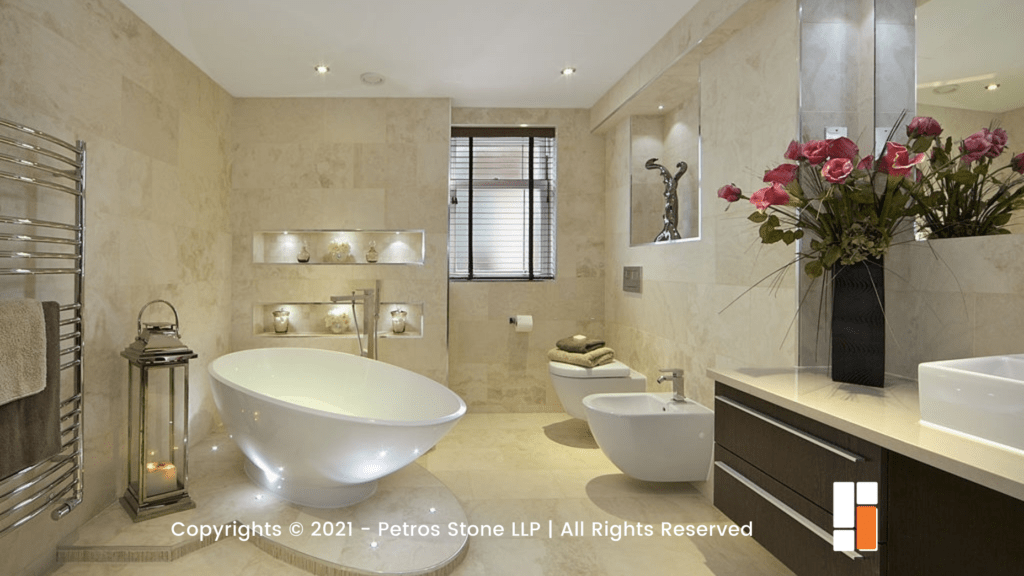 Maintenance and Cleaning
Botticino marble, just like most of the marbles from Italy, requires regular maintenance to ensure its shine stays intact over the years to come. Therefore, using mild cleaning agents like soap or natural stone surface cleaners should be adequate. However, regular cleaning would ensure that these materials are dust and dirt-free.
Cost and Availability
Botticino marble is imported from Italy and is cut and polished by dealers around you. These are usually available in 15 to 20 mm thick and up to 10×6 foot tiles. Botticino marble can cost you anywhere between ₹240-₹460/sq. ft
---
Nero Portoro
Origin
Nero Portoro originates from Porto Venere, an island off the northern coast of Italy.
Features
Nero Portoro is a delicate marble and can not withstand heavy tension. But Portoro has a low rate of water absorption. Combined with its fragility, Nero Portoro makes an ideal bathroom material.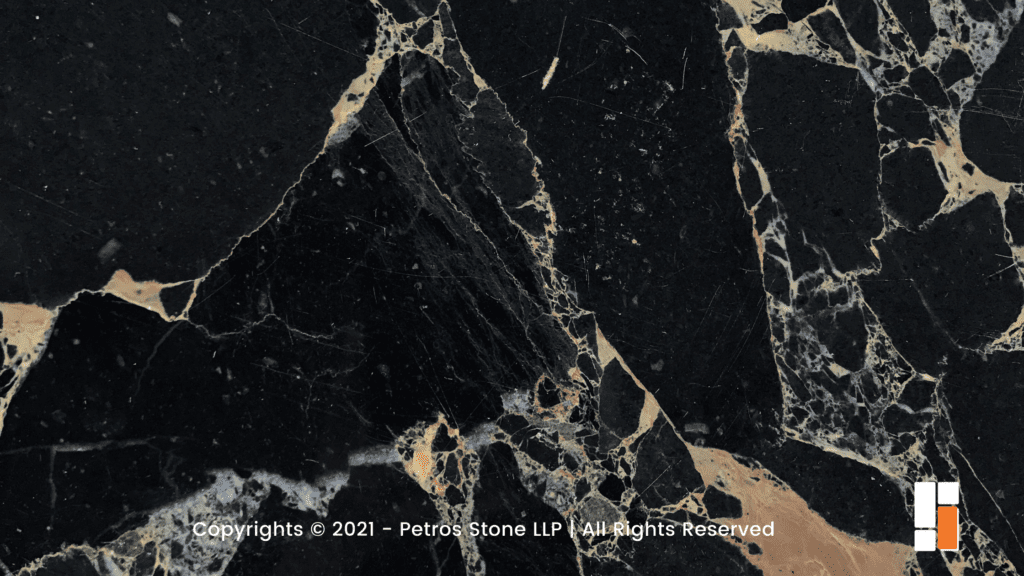 Design, Finish, and Application
Portoro is an Italian marble that is black with veins of gold and white, making it stand out even if it's used sparsely in an interior space. Portoro marble quarries exist in several layers of Portoro marble. Therefore, the depth of extraction determines the quality and design of the slab. However, to keep things simple, the higher the number of golden veins in Portoro, the higher its value.
High-quality Portoro marbles with few white veins can be applied to exterior skins, countertops, sinks, bathtubs, and floorings. Portoro adds elegance to your bathroom designs and looks spectacular with beige, white, black, brown, and golden backdrops. One of the eye-catching uses of Portoro marbles is to apply it as a backdrop for showers and jacuzzis. Portoro also blends well with mirrors and has created a trend of being used as a cladding material around the sink area.
Some of the lower quality Portoro marbles still find application in the floorings and sink materials due to their anti absorption property. Portoro is a statement of luxury and is one of the most in-demand marbles across the globe. Another striking feature of Portoro marble is its ability to accommodate golden bathroom accessories. Due to its delicate nature, it is sensible to avoid heavy weight on top of Portoro and use it for interior purposes only.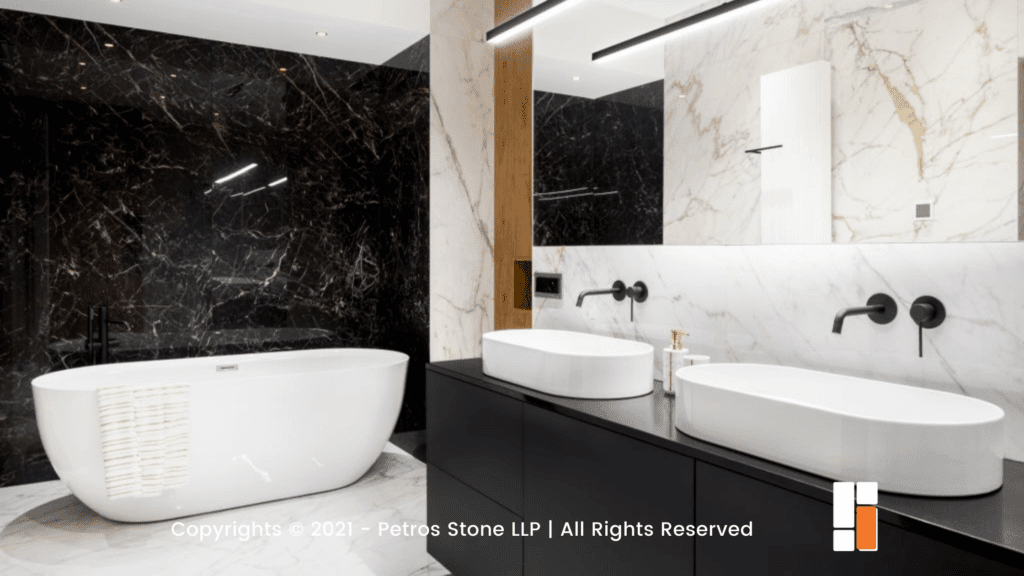 Maintenance and Cleaning
Portoro requires regular sealing like any other Italian marble. As Pororo marble absorbs very little water, cleaning it does not require a lot of resources. Perhaps just water and an ordinary surface cleaner will suffice to clean Portoro.
Cost and Availability
Being extracted from only one region in Italy, Portoro is an expensive marble. The demand is global while the supply is highly limited. Getting the right supplier is crucial in possessing the best quality Nero Portoro marble. Being delicate in nature, Portoro marble is cut with a thickness of at least 20 mm, and varying sizes and lengths. Nero Portoro can cost you anywhere between ₹440-₹1250/sq.ft
---
Rosso Levanto
Origin
Rosso Levanto is extracted from the Liguria region in Italy which is infamous for still applying the traditional methods of quarrying.
Features
Rosso Levanto is one of the hardest Italian marbles extracted from Italy. However, the downside is that it is quite porous compared to other Italian marbles. Its hardness is one of the reasons for it being used for bathroom interior walls and countertops.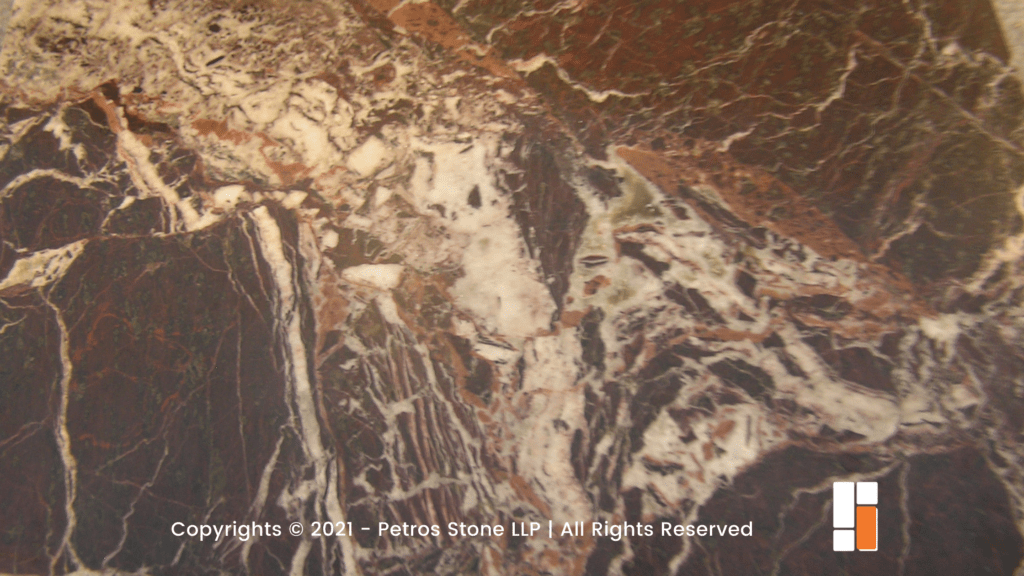 Design, Finish, and Application
Rosso Levanto is red-purple marble with spots of green and white veins. The dominance of red-purple color is the defining factor for its quality. Rosso Levanto, in its raw nature, has a very lackluster finish. In this rough state, Rosso Levanto can be used for wall claddings, floorings, columns, countertops, and stairs.
However, when polished for smooth finishing, it can bring out all the colorful elements of the stone. This feature makes Rosso Levanto versatile enough to be used as an ornamental material. In this glossy finish, Rosso Levanto is used for sinks, shower trays, bathtubs, and bathroom accessories.
Rosso Levanto is perfect for interior designs with red as the theme color. With red backdrops, a Rosso Levanto marble makes the interior design stand out. Rosso Levanto can also be used along with rosewood or teakwood to complement the color pallet of the interiors. Some of the red shades of Rosso Levanto can even complement colors like white and burgundy. These features make Rosso Levanto a choice amongst those who want to use an unorthodox color pattern of marble instead of white, beige or black.
Maintenance and Cleaning
Since Rosso Levanto is naturally porous, this is why it requires regular and high-quality sealing. This downside is quite balanced by the fact that a well-maintained Rosso Levanto slab is one of the most scratch and abrasive resistant marbles in the market. If you want to clean Rosso Levanto marble properly, you will need a high-quality cleaning agent that does not affect the mineral deposits in the marble when absorbed.
Cost and Availability
Rosso Levanto is not commonly found in Italy and extracted traditionally from a few quarries around Levanto municipality in Liguria. This rarity makes it extremely valuable and priceless. Rosso Levanto marble slabs are manufactured into slabs with thickness varying from 16 mm to 18 mm, and customer-defined dimensions. Rosso Levanto can cost anywhere between ₹380-760/sq. ft
---
Calacatta Vagli
Origin
By now, you must have realized that most Italian marbles are named after their geographical source. So it is not a surprise that Calacatta Vagli is found in the regions of Vagli De Sotto, Toscana.
Features
Calacatta Vagli marble is hard and dense with an average water absorption characteristic. This feature makes it perfect for interiors and not exterior purposes, especially for bathroom interiors.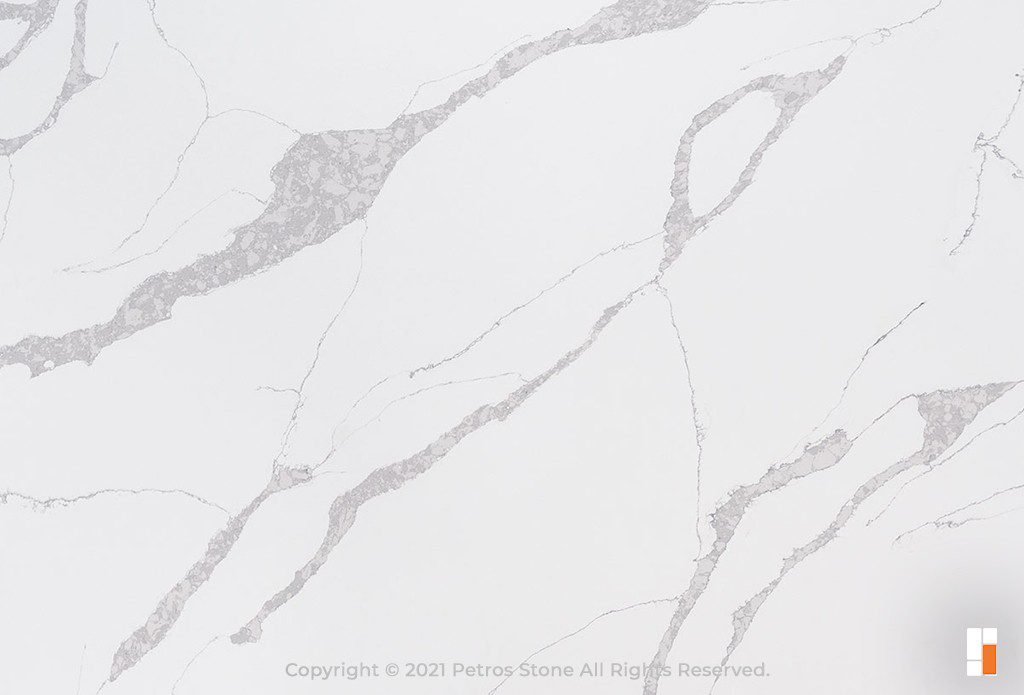 Design, Finish, and Application
The Calacatta Vagli marble has a white background and abstract veins of ivory, pink, and grey. Calacatta Vagli is usually polished and honed to provide a smoother finish. Not the most reflective marble when compared to others, it finds itself used more for countertops and wall claddings.
Although limited in purpose, it is one of the marbles in our list that can combine with several other marble patterns to aid its looks. For example, when combined with Statuario, the rose streaks in Calacatta Vagli can bring out minimalistic vibrance in your design. A Calacatta Vagli wall cladding can make the shiny Nero Portoro stand out.
The best part of Calacatta Vagli is its ability to add value to the design by simply using it as shower shades and backdrops in monotonic grey bathroom interiors.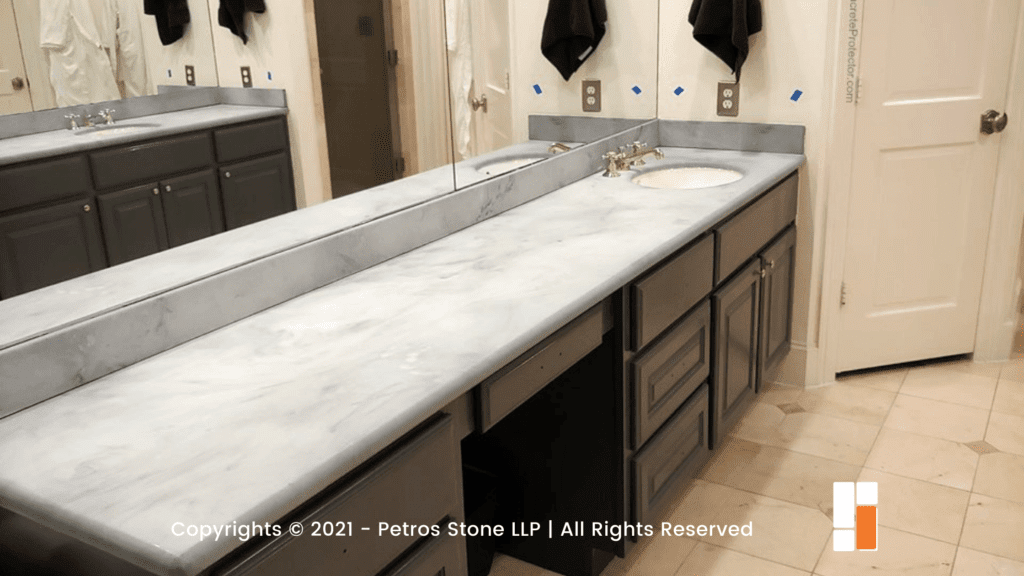 Maintenance and Cleaning
Like any other marble, Calacatta Vagli requires regular and professional sealing. With a comparatively higher absorption rate, it's better to use a recommended marble cleaner to ensure an everlasting shiny Calacatta Vagli in your bathroom.
Cost and Availability
Original Calacatta Vagli needs to be imported from Italy with the right customer specifications. It is recommended to use Calacatta Vagli in a thickness range of 20 mm and above. Calacatta Vagli is strong, so are available in dimensions catering to the customer's needs. Calacatta Vagli can cost you up to ₹1400-₹3600/sq.ft.
---
Carrara
Origin
Carrara is quarried from the region Carrara in northern Tuscany.
Features
Similar to Calacatta Vagli, Carrara is a strong and durable marble. It is a homogeneous marble, which makes it less porous and denser compared to other Italian marbles. Carrara marble is one of the most commonly found marbles in Italy.
Design, Finish, and Application
Carrara is similar to Calacatta Vagli marble, so to differentiate them apart, you have to look for the blueish grey veins in the pattern on the marble. Carrara marble can be polished, honed, and tumbled to give it a shiny appearance. These marbles are perfect countertops and cladding material.
You can use large tiles on the walls to create an elegant design for your shower or bathtub. With a white Statuario marble bathtub and Carrara marble countertops, your bathroom will have a chic look. Carrara marbles used as cladding or countertop can be combined well with brown wooden cabinets and shelves.
Due to its availability, Carrara can be used generously throughout your bathroom, whether it is flooring, wall tiles, or countertops. The white beauty of these marvels symbolizes marble's presence in bathroom designs for centuries.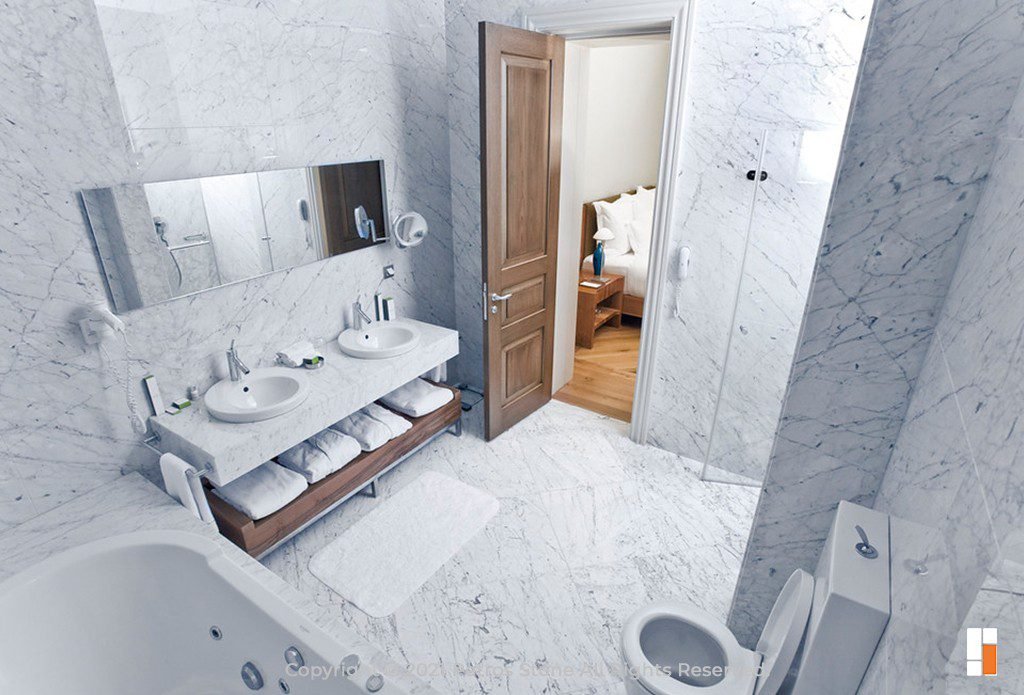 Maintenance and Cleaning
Carrara marble slabs are hard and non-porous. So, compared to the other marbles in this list, it does not require a lot to maintain when it comes to sealing the slab. However, regular water and soap cleaning are adequate enough to keep dust and dirt off their surface.
Cost and Availability
Carrara marble is found in many regions of Italy apart from Carrara. Hence it is one of the most readily available Italian marbles in the market and comes in various thicknesses and dimensions. However, due to their durability and appearance, there are various grades of Carrara marble. This requires an expert's eye to detail to differentiate between the average quality Carrara to the high-quality Carrara marbles. It's recommended to consult your dealer before inspecting and buying Carrara marble. Carrara can cost anywhere between ₹500-1200/sq.ft.
---
Marble is metamorphosed limestone, meaning it was once an igneous rock that changed to adapt through centuries. Italian marble is a highly dynamic market that requires someone with knowledge of the latest trends to decide its application.
At Petrosstone, we have a team of highly adaptive experts who natively understand Italian marble trends. We will help you choose the Best Italian Marble for your bathroom at an affordable price. All you have to do is contact Petrosstone, and the rest is taken care of.