The average marble price in India is around Rs. 35 to 200 per square feet. The marble price in India depends on several factors, such as availability, thickness, extraction process, and quality. The important trading commodity in India due to its extensive usage in construction and art & carvings sectors. Marble blocks are simple to cut and carve, and are used in the production of tiles, slabs, monuments, sculptures, and other decorative items. Marble is also used in flooring, wall cladding, countertops, and other interior and exterior applications.
---
Average Marble Price in India | 50 + Marble Prices Updated
---
Most Popular Marbles From India | Detailed Images
Opal White Marble features a white background with varying shades of grey veins throughout the slab, creating a classic and elegant appearance.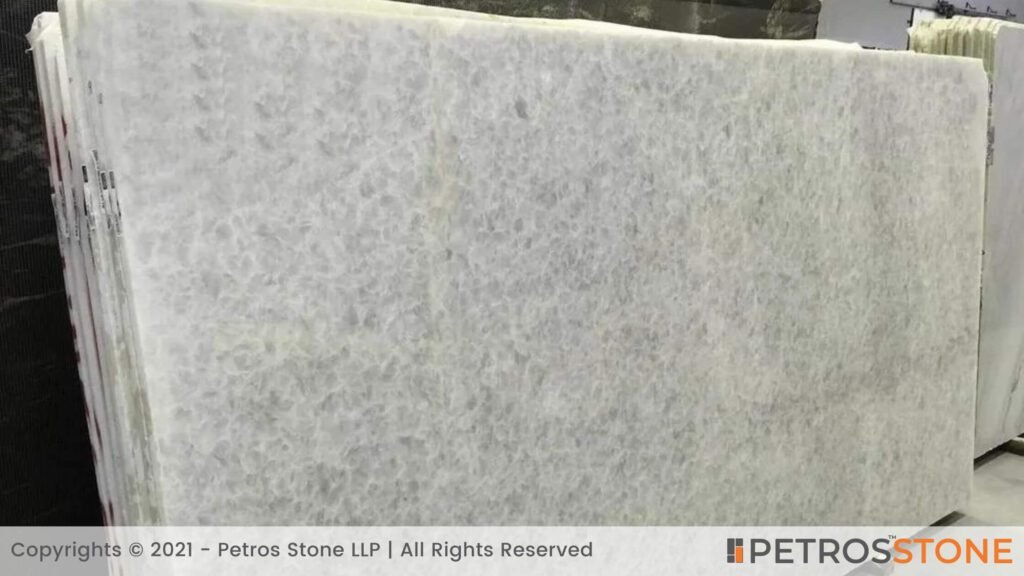 ---
White Sangemarmar Marble is characterized by a white background with subtle grey veins running through it, which gives it a sophisticated and timeless look.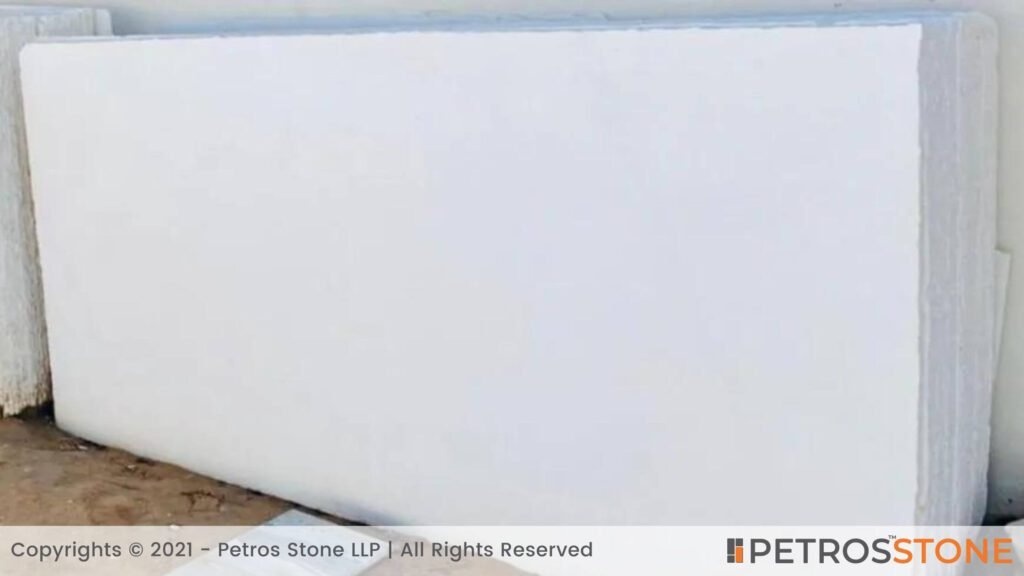 ---
Morwad White Marble features a white base with thin, light grey veins running across the surface in a random pattern, giving it a unique and luxurious appearance.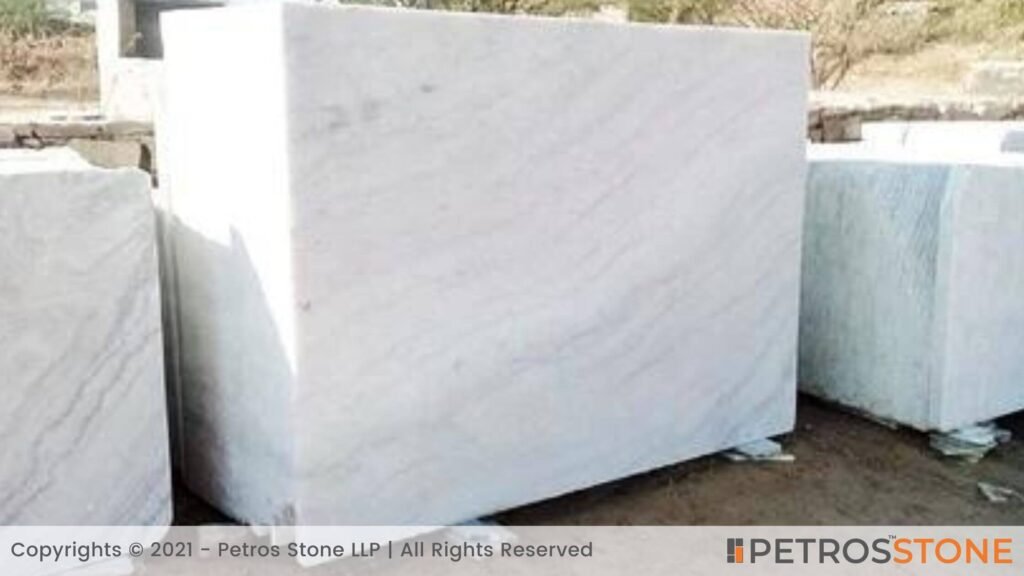 ---
White Indian Statuario Marble
White Indian Statuario Marble is a unique and rare find quarried in India.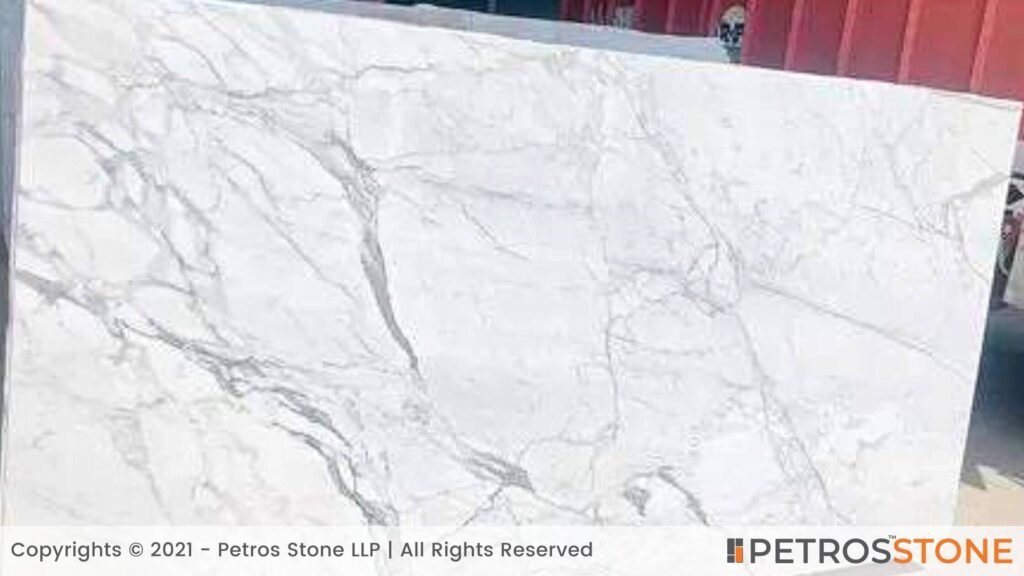 ---
Fantasy Brown Marble is a unique and exotic marble that blends brown, gray, white, and cream hues with veins and swirls that create a stunning abstract pattern.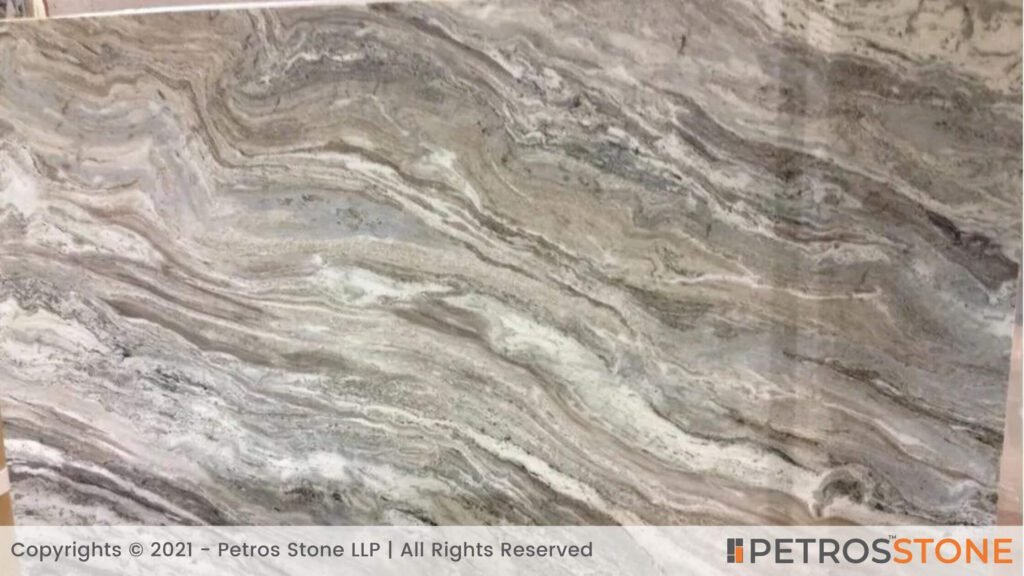 ---
River Blue Marble is a beautiful and luxurious natural stone that features a stunning blue-gray background with diagonal veins of white and gold that resemble the flow of a river.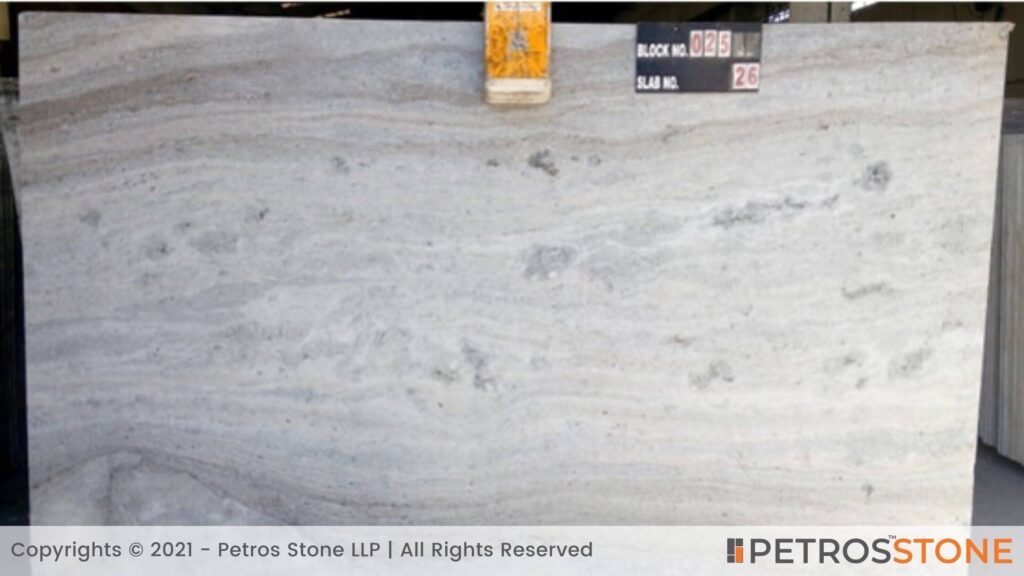 ---
Bruno White Marble is a unique stone extracted from quarries in Rajasthan and processed at marble factories.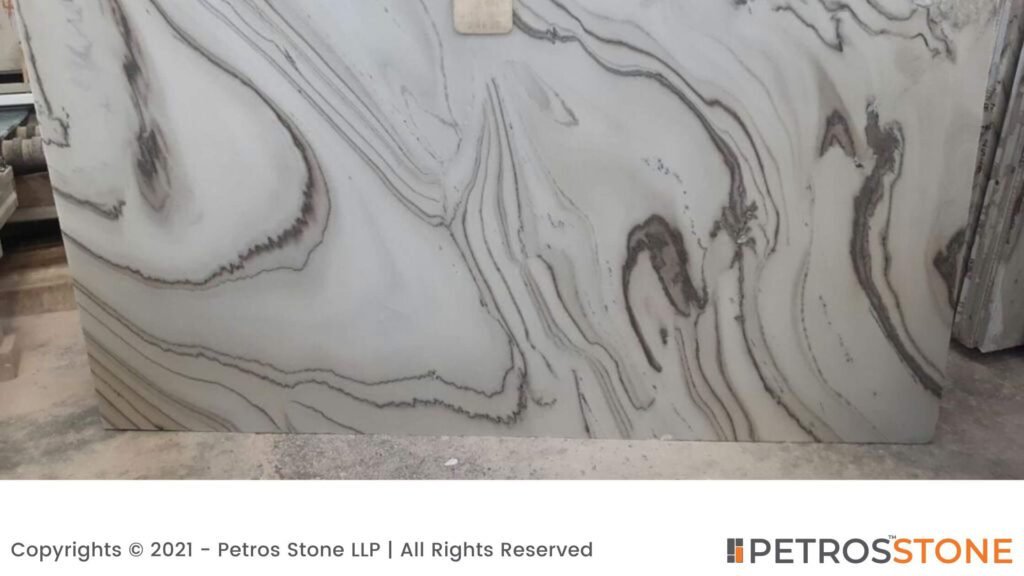 ---
Top Marble Suppliers In India? | Trusted Marble Suppliers in India
Petrosstone offers high-quality decorative and ornamental stones, marble, granite, quartz slabs, and tiles using Italian and German technology. Their multi-cutter machines, gangsaw machines, line polishing machines, automatic cutting machines, conveying systems, and loading and unloading systems contribute to their high-quality products. They are committed to excellence and affordability with an ISO 9001:2015 certification and a range of onyx slabs in polished colors.
They are a leading exporter of granite, marble, quartz, sandstone, limestone, synthetic granite, slate, acrylic quart, and porcelain slab tiles, with over 400 types available. Petrosstone has a proven track record of successful projects and satisfied clientele, providing 4.5 million square feet of granite to the Symbiosis Institute and 58,000 square feet of granite from Brazil to the Osho Ashram. They can export their products to 89 countries, providing fast and reliable customer service.
---
Aditya Stonex, an established marble manufacturing company based in Udaipur, supplies the highest quality marbles, cobbles, granite, and stones to its esteemed clients at competitive prices with committed delivery. The company is ISO 9001:2015 certified, ensuring that every process, from raw material procurement to finished product, meets strict quality standards.
---
Classic Marble Company (CMC) is recognized as India's foremost and largest importer in the architectural world of stones. The company is committed to providing customers with a vast range of unique and exclusive natural stones, facilitating the ideal choice of material for their projects.
Here are some of the products offered by Classic Marble Company:
Marble: A wide range of marble options such as Statuario, Calacatta, Carrara, and many more.
Granite: CMC offers a variety of granite options, such as Black Galaxy, Absolute Black, and many more.
Quartz: The company offers a range of quartz options, such as Caesarstone, Technistone, and many more.
---
Oswal Marbles and Granites specializes in high-quality marble and granite processing and distribution. They use advanced machinery and technology to cut precisely and polish marble slabs, including a CNC machine for intricate designs and waterjet cutting technology.
---
Factors that impact marble price in India | Must Know
General Factors
Factors that impact the marble price in India include quality, color, size, extraction method, slab thickness, and marble type.
Quality and color is a major factor that affects of the marble price, as higher quality marble and some colors are rare and thus more expensive.
Size is also a factor, as larger pieces of marble are more expensive than smaller pieces.
The extraction method is also a factor, as the process of extracting marble is expensive, and explosives are not allowed to avoid damage to the material.
The thickness of the slab is also a factor, as 18mm is the standard thickness in India, but 16mm and 20mm are also available. Finally, the type of marble is a factor, as some exotic marble varieties are more expensive than others.
---
Government Policies and Regulations
Government policies and regulations can also have an impact on the marble price in India. For example, the Indian government has implemented a Goods and Services Tax (GST) on marble, which has increased the cost of marble in the country.
---
Some Things To Know Before Buying Marbles From Manufacturers
As a marble trader, it is crucial to consider various factors before purchasing marble from manufacturers. Here are a few things to keep in mind:
Strength: The strength of the marble is a critical factor to consider as it determines the product's durability. Stronger marbles are more resistant to cracks, chipping, and breaking, making them ideal for high-traffic areas.
Texture: The texture of the marble affects its appearance and feel. Smooth textures are ideal for areas where people walk barefoot, such as bathrooms and pool areas.
Finishing: The finishing of the marble determines its shine and appearance. Polished finishing gives marbles a glossy look, while honed finishing gives them a matte finish.
Coating: Coating is essential for protecting the marble from stains and scratches. Some marbles come with a natural coating, while others require a sealant.
Color: Marble comes in various colors, from white to black and everything in between. The marble color should complement the decor of the area where it will be installed.
Porousness: Some marbles are more porous, making them prone to staining. It is essential to choose a less porous marble for areas where spills are common, such as kitchens and dining rooms.
Maintenance: The maintenance requirements of the marble should be considered before making a purchase. Some marbles require regular cleaning and sealing, while others require minimal maintenance.
---
Conclusion
In conclusion, buying marble from Petrosstone is an excellent choice for anyone looking for high-quality and affordable marble products. With the Indian marble industry poised for significant growth in the coming years, there has never been a better time to invest. Whether you are a contractor, architect, or homeowner, Petrosstone has something to offer for all your marble needs.
Petros Stone LLP is Manufacturers and Suppliers Indian Mable . To learn more about the colors, price and quality, feel free to get in touch with our team at Petros stone LLP at +91-8446360361 or [email protected].