The process to import granite from India to any other nation is quite easy. B2B granite purchasers from any country need to have familiarity with the clearing process and complete all papers before they can import granite from India.
In this article, we have covered the detailed process of how to import granite from India from finding the right suppliers to choosing materials and information related to payment terms, legal documents & shipping.
Also, we have mentioned some of the trusted suppliers in India like Petrosstone, Oswal Granite & many more from where you can import quality granite.
---
---
How to Import Granite From India?
Understanding The Local Market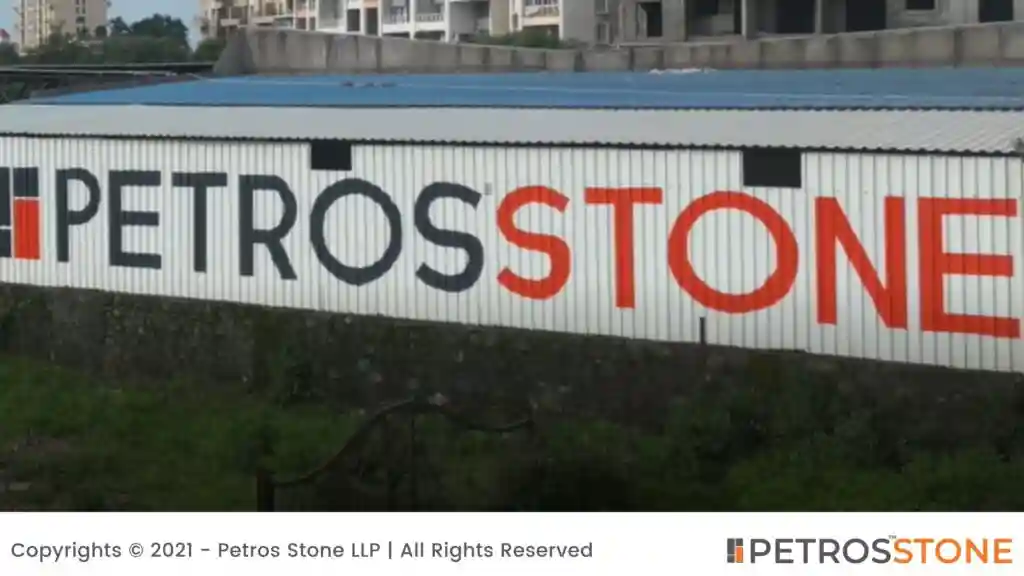 Different markets require various kinds of stones. You may look for the most popular granite in your region. There are thousands of granite quarries around the world, and each one creates a unique variety of stones. So, do a little research to find out which materials are most in demand in your industry.
---
Choosing Materials – Best Granites to Import from India
Now that you know what types of granite are in demand, it's time to decide which one should be imported first. We take advantage of combining several materials in a single container. The container may be loaded. Therefore, before deciding what kind of materials you can load into one container, consult with us.
In order to provide the best granites with a wide range of varied sizes, colors, patterns, thicknesses, and finishing, the granite stockyard should be strategically located with cutting-edge machinery and equipment.
---
How to check the quality of granite?
Granite is graded according to a standard that makes it simple to distinguish between high- and low-quality materials. The following three grades or tiers are the most typical, however, some vendors may utilize more.
Appearance: Before being used in your home, the stone goes through a polishing procedure. As you move up the price scale, the patterns and designs on lower-grade or more affordable granite stones become more complex and unusual. This natural stone is highly valued for its beauty.
Porosity: Granite is a porous substance by nature. However, measures have been taken to make the surface less absorbent, glossy, and smooth. Highly porous stones are able to absorb acids and other chemicals, which are typically found in food and may result in fading and other sorts of harm.
Origin: The majority of entry-level stones are prefabricated imports from China that are marketed straight to large-format retailers or high-volume importers. Granite of middle to high grade typically originates in Brazil or India.
Thickness: Granite slabs of low grade are usually 14-15mm thick but high grade granites are more than 18mm thick.
---
Choosing Sizes and Thickness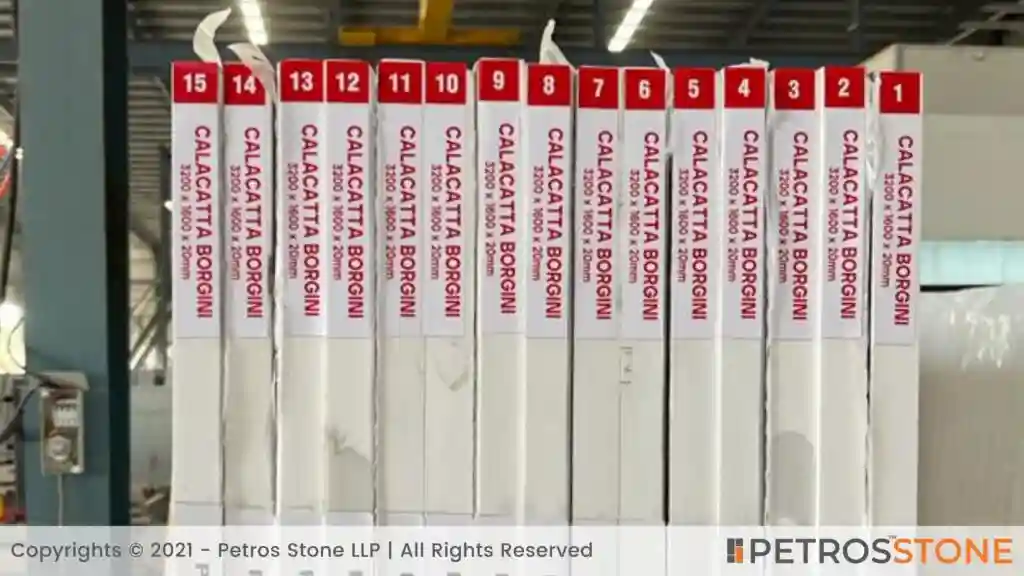 There are several sizes of marble and granite available, including slabs and tiles. Additionally, the products come in various widths, so in addition to choosing the color, you must also decide on the product's size and thickness. You can also get a good notion of the thickness and size of fabricators.
The majority of the world, including Europe and Asia, prefers 2 cm slabs, but nations like the United States, Canada, Tunisia, and Morocco favor 3 cm slabs. It is advisable to research the demand for different sizes and thicknesses in your industry before importing any slabs of a certain size.
---
Quantity
Before placing an order, you must be aware of the minimum and maximum quantity that one container can hold. The Free On Board basis is used to determine the price per unit. The local transportation, loading, and packing costs are included in the pricing per unit.
Therefore, the minimum order quantity affects the prices. The minimum quantity needed for particular sizes, thicknesses, and materials can be discussed with particular granite suppliers.
---
Freight Charges
Get in touch with any reliable freight forwarding company or shipping company. You can also directly get in touch with us here to help you out throughout the process.
---
Calculate The Landing Cost
You can add up all the costs, including the local tax, terminal fees, customs clearing fees, and transportation costs up to your stockyard. This can help you estimate the costs associated with importing the container. Divide the total cost after accounting for all fees by the import unit. It may be measured in square feet, square meters, or in some circumstances, even in pieces. You may get an estimate of the landing cost per unit from here.
---
Find Reliable Suppliers
It should go without saying that India has the most trusted suppliers of granite. Some of the best granite suppliers in India are:
---
India Trusted Granite and Quartz Supplier – Petros Stone LLP
Infrastructure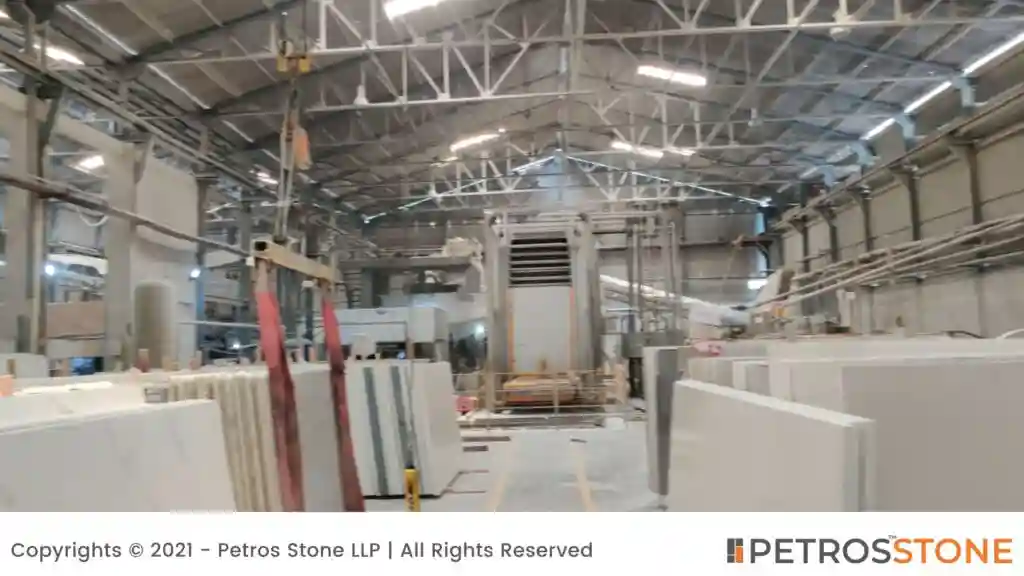 Look for highly advanced infrastructure in the granite manufacturing unit plant to produce the highest-grade granites.
---
Machinery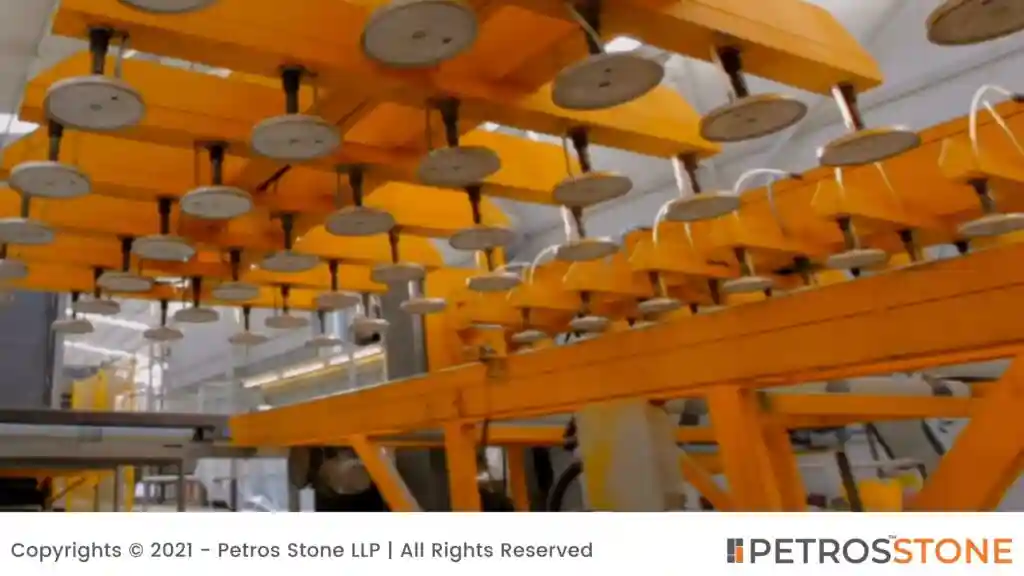 Look for a team whose workplace is fully furnished with resources and premium raw materials, such as granite cutting machines, gantry cranes, automated polishing machines, single- and multi-saw cutters, and saws.
---
Satisfied Services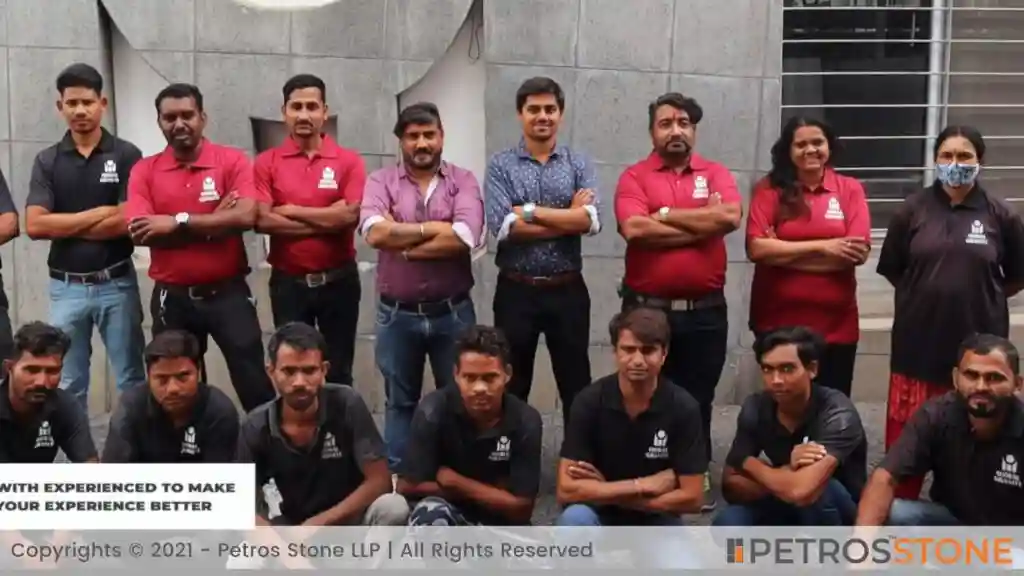 The highest quality standards will always be upheld by reliable suppliers to meet the demands of customers in India and around the world.
---
Inventory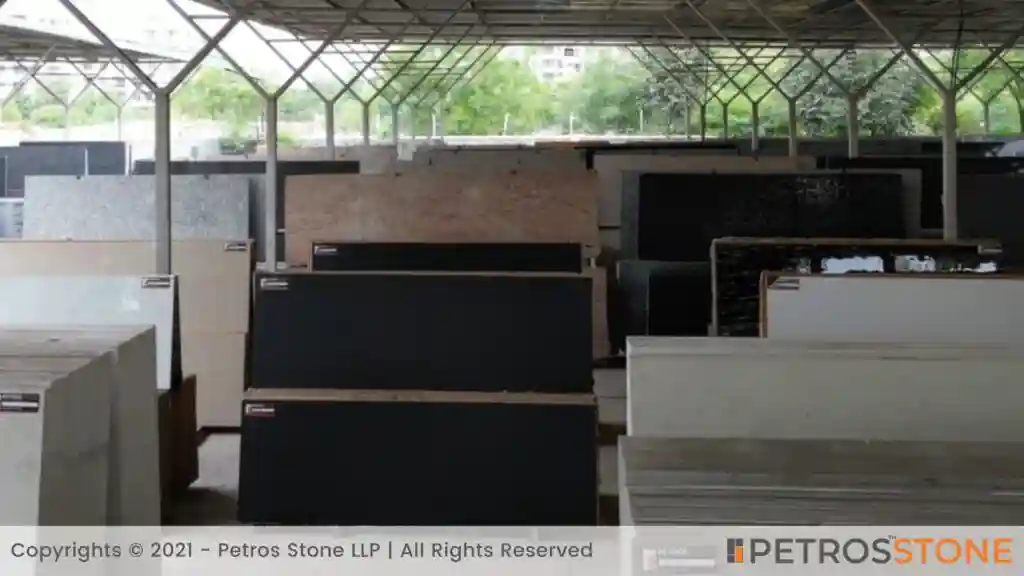 Verify the granite inventory where all phases of the production process are carried out. The minerals that are present and how they are altered to produce the many various hues and textures of granite are what make for stunning granite countertops.
---
Variety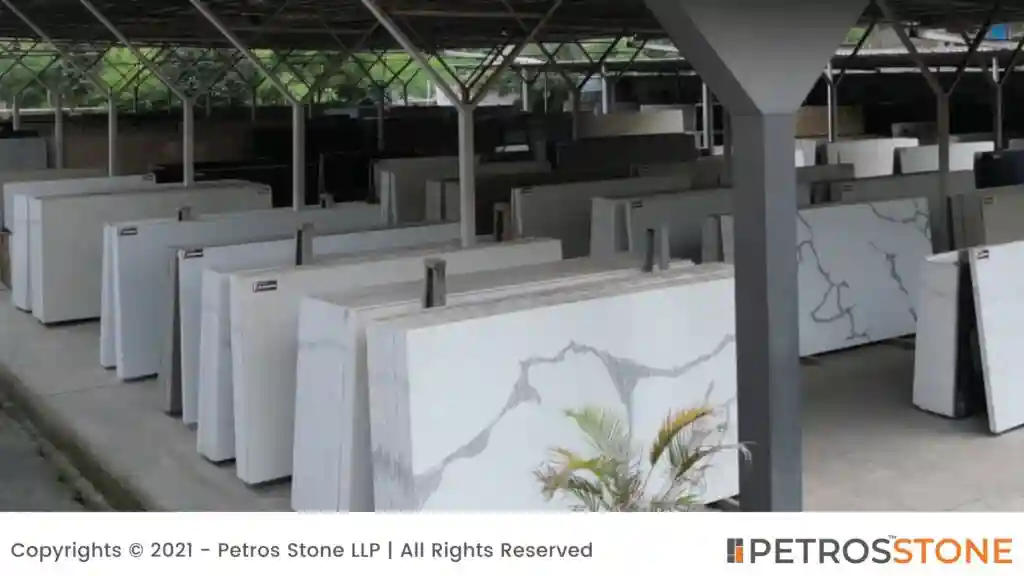 Examine the various varieties of granite that are offered. For instance, Petrosstone offers granite in more than 100 different colors. Himalayan Blue Granite, Petros Black Granite, Alaska Gold, Aster White, Petros Mystic White, and many more.
---
Check the supplier's reviews
Find a company with a good online reputation and check the supplier's website. See how well they have previously interacted with their clients by reading their feedback. Are their reviews positive? Do they provide a good supply? What do their negative reviews say? You can get a fair idea of how trustworthy this granite countertop company is by analysing all of these reviews.
---
Check the supplier's certification & license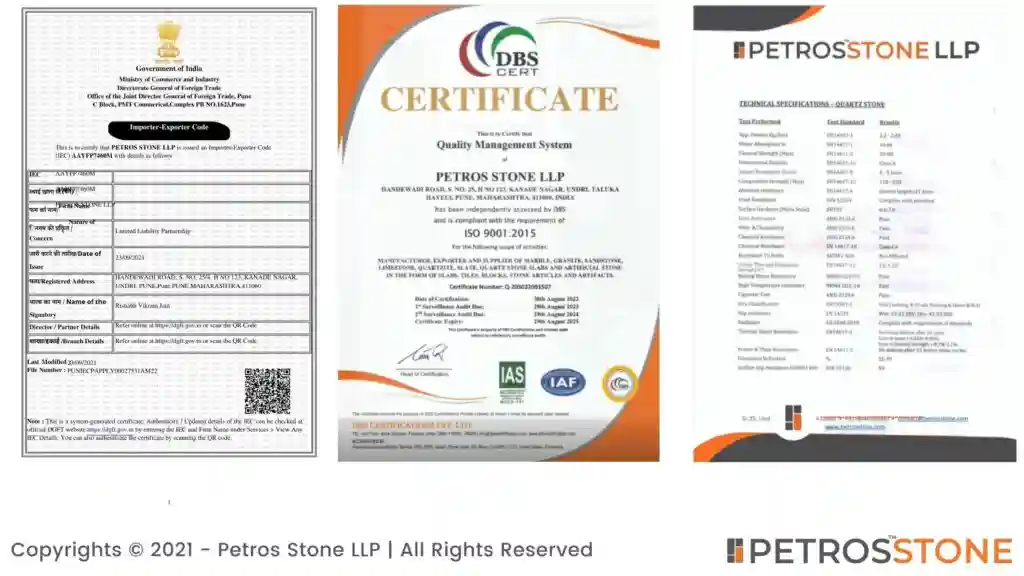 When you find a suitable granite supplier in India, request the firm registration certificate from them to determine their reliability. Every registered company in India receives a certificate of incorporation from the government. You can also request the import-export code of your vendors. You may be sure of the information regarding the business you are choosing as your granite supplier thanks to these forms of certificates and licenses. When requested, we give this information to our importer.
---
Check the supplier's business registration
Exporters from India are permitted to register under the REX scheme by the European Union. You can claim the duty on the import of granite or marble using this kind of certificate. On the website of the European Union, you can verify the validity of the REX number. We have a REX scheme registration.
ISO certification: After a successful surveillance audit, Equalitas Certifications Limited has awarded ISO certification for businesses.
Common Documentation for Exporting Indian Granite
Company incorporation certificate.
Permanent Account Number for the Company.
Registrations for GST and other taxes.
Import Export Code* (IEC) Certificate of Registration and Membership from the EPCs.
Documentation required for customs clearance, such as the packing list and bill of lading.
---
Check the supplier's Identity
When you find granite suppliers in India, look out for their physical address, phone number, and granite supplier machinery.
---
Compare Landing Cost With Market Prices
You now have access to the landing cost per unit. It can be contrasted with selling market prices. The selling market prices must exceed the landing costs.
Decide The Selling Price
The landing cost can have an acceptable margin included. Decide on the selling price in accordance with the trend in your market because some businesses maintain low margins while others maintain huge margins. The market trends should be followed.
Payment Terms
You now know the material's landing cost, popular sizes, thickness, and colors. Return to the import procedure itself immediately. Depending on the materials and amount, we sell under several payment arrangements. These are the standard payment conditions:
LC
Credit Card (Paypal)
Fully Committed
100% advance + upon receipt
50 % advance against balance bl
Depending on the specifics, we also offer the Cash Against Documents information.
---
Ordering The Materials
You can place the purchase once all details, including the material and payment terms, have been resolved. The colors and quantity determine whether an order will be fulfilled. We have enough materials to produce a certain amount of containers each month.
---
Material Inspection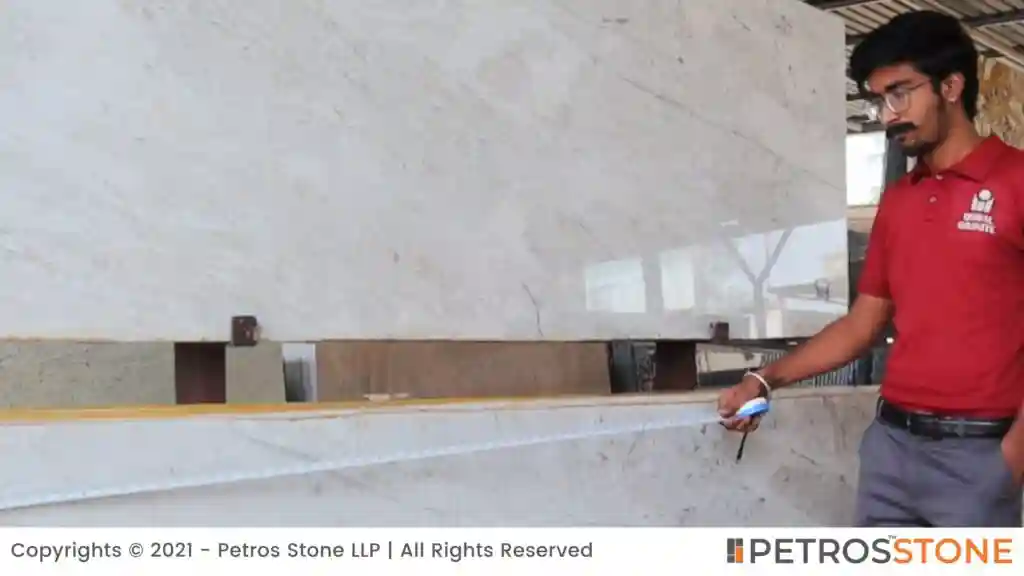 You can go for the inspection as soon as your order is finished. The following inspection kinds are available:
Factory evaluation (Inspection by Factory Inspectors by providing pictures of your material)
Third-Party Evaluation (You can appoint any third party to check the quality)
Self-evaluation (You can plan a visit to our plants to check the quality yourself)
---
Ordering the Container
After evaluating the material's quality, you can provide your shipping agent with a container order so that he can deliver the empty container to the exporter. The freight forwarder can provide you with Open Top or Box containers. You should constantly haggle over the cost of ocean freight with various suppliers.
---
Packing Loading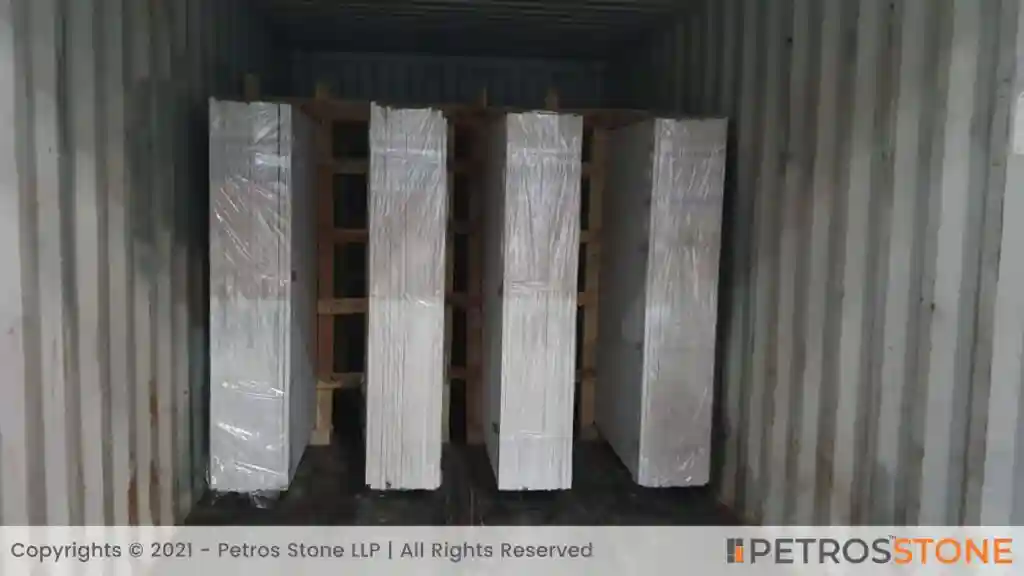 One of the most crucial components of every import shipment is packing. The packing is done in accordance with the demands of various clients; kindly offer your packing standards and request images of the packing. In most cases, the importer offers images of loading. Natural stones are brittle materials and should be packed perfectly to prevent breakage.
---
Documentation
Once the order is complete, you must supply all shipping instructions. A copy of any document should always be requested before it is finalized. Any errors in the paper could cost you a lot of money in revising fees. These are broad documents; for more information, see:
It is the holder of all relevant data on goods that must be sent overseas. It is crucial for figuring out import duties.
It includes information on the product's destination, the place of manufacture, the packaging, the description of the items, the date, the terms of the sale, etc.
B2B purchasers acquire this packing list from the freight forwarder for the examination of shipment by customs. The information in this list on the cargo includes each container's count and weight, the shipment's precise measurements, and a detailed list of the products it contains.
It is the document that the freight carrier gives to the shipper of the goods. Additionally, it facilitates the payment of exporters by US importers and the acquisition of goods by importers. The BOL is essential for both tracking the merchandise and for crucial foreign shipment information.
The freight carrier provides an arrival notification, which is a legal document, at the moment of entry into US territory.
The marble consignment is typically inspected by CBP specialists. If he finds any insects or pests, he gives the order to fumigate the shipment to get rid of them.
When you receive these documents' draughts, present them to your customs clearing agent and ask for changes if necessary.
---
Shipping
Depending on your destination, shipping might take anything from 1 day to 60 days; typical shipping days are as follows:
2 to 15 days in East Asia
20 to 28 days in Australia
25 to 35 days in Europe
25–35 days in North Africa
45 to 60 days for America's
Please check with your freight supplier in advance before making a commitment to your customer and allow 8–10 days extra. Ocean transport can differ from port to port.
---
Getting Documents
You can obtain all the necessary documents, such as a bill of lading, a GSP, an invoice, etc., after meeting your payment obligations. You can do so either directly or through your bank. Please make sure the documents were created with your needs in mind.
---
Releasing The Container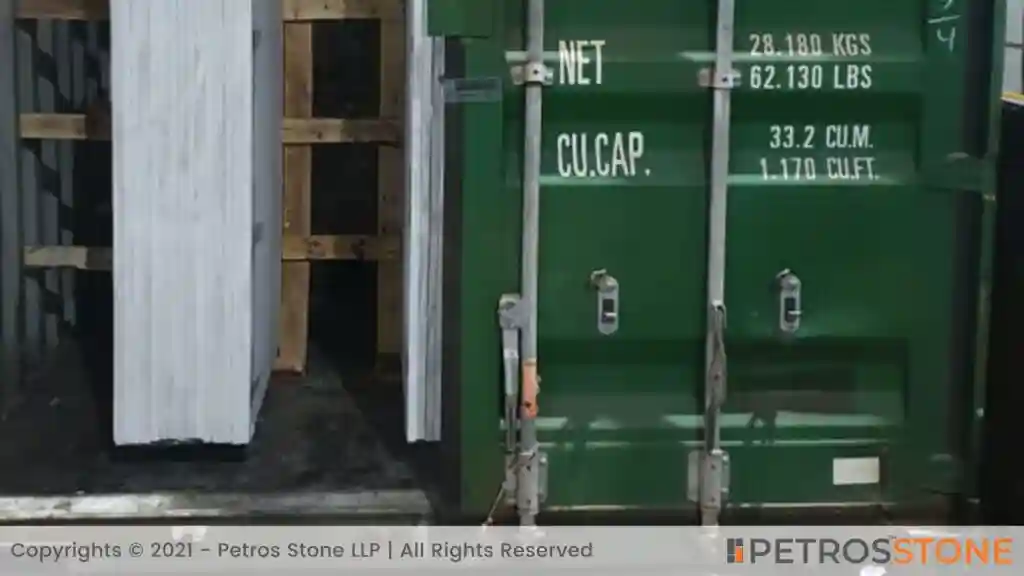 You can give your agent your documents once you have them. After meeting all the standards set forth by your customs or any other agency, your agent will release the container.
---
Receiving Material in your Stockyard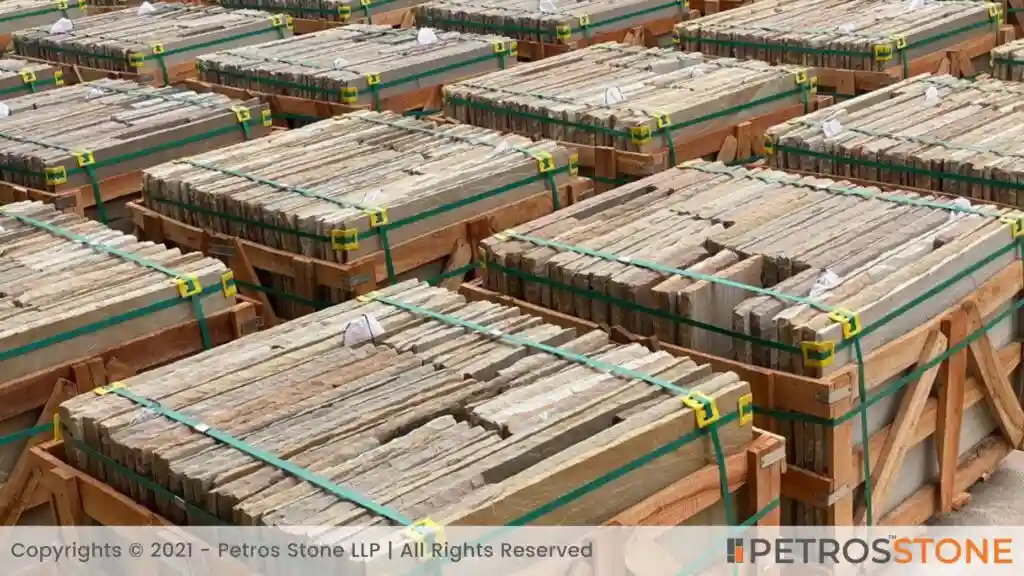 Now that you've been tracking and following up for so many days, the container is in your import granite stockyard. Check the loading and packing by opening it up. Take it off the vehicle and inspect it for dimensions and other quality assurance. Now that the material is ready, you can sell it to your customers and get ready for the upcoming order.
---
When you choose us as your granite supplier from India, we assure you that you receive high-quality granite supplies with quick delivery. We are granite veterans and know the market and quality. A complete quality and packaging warranty is offered with our granite and marble. Get in touch with us now at +91-8446360361 or [email protected] for complete assistance in importing from India.