Since granite slabs are heavy, the logistics cost is high. Thus, the price of granite highly depends on where you buy it from. To be more accurate, it depends on how far you are from the granite mine/factory.
Price of granite is India starts at around ₹50/sq.ft ranging upto ₹100-₹150 for most colours.
---
Granite Price List in India
List of Granite Prices in India
Selecting the right granite for your application can be confusing. There are hundreds of different options available. For the sake of simplicity, we will limit this price list to the most common types of granite.
---
---
Why do granite prices vary so much?
Granite is not a branded product. Because of the absence of brands, prices are highly variable. You have to be a little careful when you buy granite and ensure you're not paying more than you have to. Granite prices are based on its origin, colour and rarity.
Other Granite Colours
This is only a compact list of popular granite prices in India. If you want a granite that is unique and distinctive, you may have to search a little. When we surveyed India, to find the best granite dealer for our products, we found Oswal Granite to have the largest variety of granite slabs, over 100 distinct types of granite! They also have very reasonable prices.
Some Things to know before you buy granite
Names have no meaning
There is no meaning to the name of the granite. Every dealer has unfamiliar names for the same product. Always use photo reference. Since granite is a natural product, each block and each slab is totally different. No two slabs of granite can look the same. Thus names and pictures don't really matter too much,
Always see the Slab
As each individual slab of granite is different. It is imperative to actually see the granite slab in person because photos can be deceiving. There are certain elements to the look of granite, for example, it's colour, the way it interacts with light and its surface finish which don't communicate well in a photo or a video. There is no alternative to seeing and touching the slab yourself.
Here is video to learn more about buying granite.
Buy what you love
When choosing the right granite you can get caught up trying to find the perfect choice. It is important to consider factors like colour, texture, chemical resistance, but in the end, it is an aesthetic choice to make. Rather than spending an endless amount of time comparing prices, textures, colours, just buy what you like. The closest thing you can compare it to is buying Art for your home. The colour, texture and all those details matter, but ultimately, you always buy what you love. Buying granite or marble for your home is just like that. Since every slab and every block is going to be different, overstressing by comparing prices across dealers does not really make sense. As long as the price difference is minor, choose what you would rather have in your home. If you are buying for a commercial project, it's altogether a different ball-game.
Common Colours
There are a few common colours of granite that can be found almost everywhere, their prices are commoditized. In this article, I'm laying down the prices for these granite colours. For more comprehensive prices, get in touch with us here or send us a WhatsApp message.
How to find the price of Granite?
As the prices vary so much, I have only listed approximates to draw foresee from. I advise you use these approximates are an average to extrapolate based on the quality, polish, thickness and aesthetics.
Where to buy Granite in India?
When buying granite, you need to make sure you're dealing with a genuine, trustworthy company. This is because, if there are any issues, that company is your only hope for any kind of customer support. It is pragmatic to list what else you would require besides granite, like sanitary ware, tiles, marble, parking stone, etc. Purchasing these in bulk at a single location can help you get higher discounts. However, it is difficult to find a store that has a solid collection of all these. It entirely depends on you. Granite, marble, parking stones, elevation cladding, you can buy these from a single store like Oswal Granite.
Granite Dealers in India
Now, we already have recommended Oswal Granite for the variety they have, but you also won't go wrong with them in terms of customer support.
Buying Granite from Manufacturers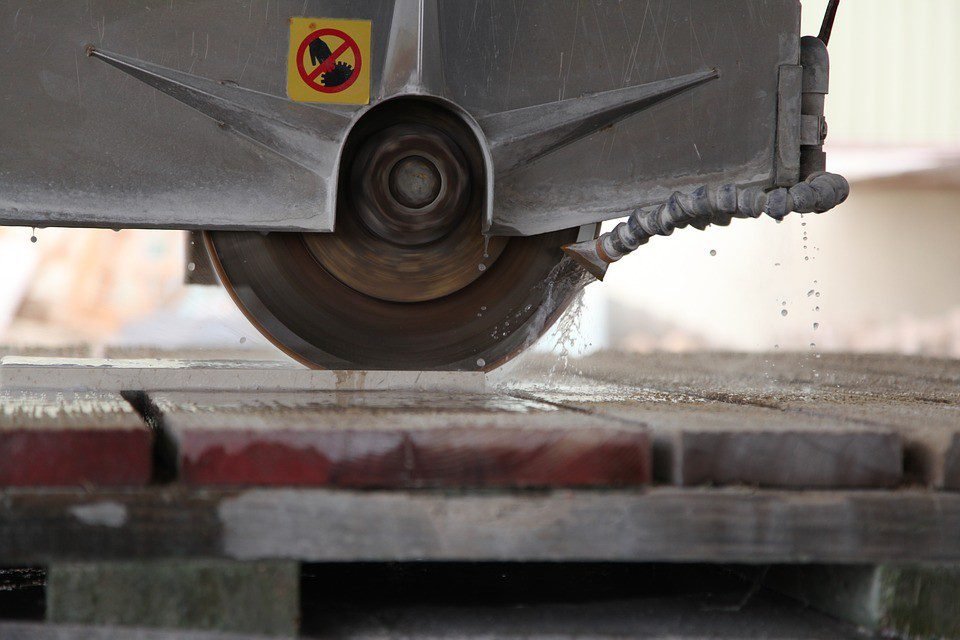 When people require a bulk quantity of granite, they often consider buying directly from the granite manufacturing companies. Cutting the middleman down can save you a lot of money, but there are some things to be aware of before you buy your ticket to granite mine.
This a brief rundown of things to keep in mind.
Know Exactly which granite you want to buy
Granite mines and factories are located close to their mines. If you don't know which granite you want, you will have an arduous time finding the right place. Granite markets like Kishangarh are accessible places to find a wide assortment of granite colours, but again, they won't be as cheap as buying directly from the factory.
Carrying a sample of the granite you want to buy is the best way to go about this. Granite colours are easy to misconstrue. Factories don't particularly value direct customers. This is because, for them, direct customers are onetime customers. They don't have to worry about giving you the best material or service. After all, you will rarely return to them soon. Carrying a sample ensures that you're not handed over the improper material.
Pay attention to thicknesses
You'd want your granite slabs to be at least 18mm thick. If your slab is thinner than that, you will face a higher risk of breakage. Not only the thicknesses of each individual slab but also the consistency in thicknesses across all the slabs in the block.
Transportation Costs of Granite
When you're buying granite from the manufacturers, chances are you will pay for transportation yourself. If this is the case, ensure the terms and conditions involved. Transportation costs, unloading costs, insurance are a few factors to think over.
Risks Involved when buying granite directly
Apart from the risk of not even receiving your material at all or receiving an entirely different granite, you must be aware of the risk of breakage in transit. You will most probably bear this yourself.
You also fall into the risk of receiving commercial/standard/2nd quality material, Being unfamiliar with the trade, you will not be able to recognize the difference. You might receive an internally cracked material that looks perfect on the outside but when you start cutting it to size, it shatters into pieces.
Which is the best place to buy granite from?
Now that you know all these risks, you might wonder if it is even worth it? Is it even worth buying granite from manufacturers? How much will you save buying granite from manufacturers? The brief answer is: if you want to buy a common granite colour, it might not be worth it. Popular colours of granite can be found for cheap in the market. After negotiating with the dealer you can get a good price making going all the way to mine worthless. However, if you want something specific and unpopular, it can really be worth taking to trip to the factory. Not only will you find it difficult to find rare colours of granite in the local market, but even if you do, they will have a high retail markup.
---