Here is a list of the best prefabricated countertops manufacturers in India:
Petrosstone
Caesarstone
Silestone
MSI
Prefabricated countertops are one of the most popular options for kitchen remodels. They're durable and sleek and have many colors and styles to choose from. In this article, we'll look at some of the most popular choices for prefabricated countertops and help you decide which one is right for your needs.
---
Types Of Prefabricated Countertops
In the world of kitchen design, there are a ton of options for countertops. From high-end granite to laminate, it's easy to see why many homeowners need clarification about what kind of material would be best for their home.
The following is a list of the most common types:
1. Granite Countertops
Granite is a hard natural stone that can be cut into any shape, making it an ideal material for your kitchen or bathroom. Its main advantage is its ability to withstand the constant use of a kitchen countertop. This is because granite has a hardness of 6 to 8 on the Mohs scale of mineral hardness—the same as glass. It's also very dense, with an average density of 2.7 g/cm3 (1.2 oz/in3). The surface is also easy to clean and maintain, so you don't need to worry about keeping up with regular maintenance.
The color and appearance of granite vary depending on where it was mined. Still, its physical properties remain consistent throughout all types: granite is resistant to heat and stains, which means it will last through years of use without fading or losing its color.
---
2. Marble Countertops
There are beautiful and durable, but they can also be expensive. Marble is a natural stone used to make countertops for thousands of years. It is a premium option because it is durable, easy to clean and maintain, and aesthetically pleasing.
When it comes to appearance, this type of countertop has an elegant look with shades ranging from gray to brownish gray. It also has flecks that give it a unique texture, making it stand out among other countertops, such as granite or porcelain laminate.
---
3. Quartz Countertops
This is an excellent choice for your kitchen or bathroom. Quartz is a durable, nonporous material resistant to heat and stains. In addition, quartz is a tough material resistant to scratches, making it ideal for high-traffic areas.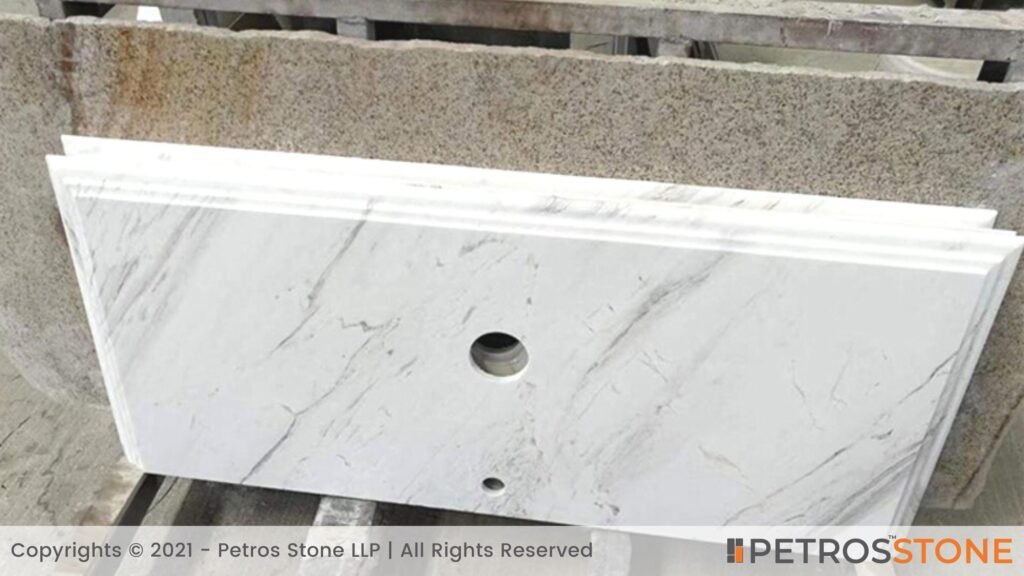 In terms of physical properties, quartz is a tough substance. It has a Mohs hardness rating of 7 (1 being the softest and 10 being the hardest), so it's very difficult to scratch or damage. Quartz also has a low water absorption rate and is stain resistant, which makes it ideal for the kitchen environment.
Quartz countertops come in a variety of colors and also have many different finishes, like matte or polished surfaces depending on your desired aesthetic look.
---
Best Prefabricated countertops Manufacturers in India | Trusted And Certified Suppliers
Petrosstone is one of the best Prefabricated countertops Manufacturers in India. Petrosstone's products are made with graded raw materials and are backed by an industry-leading warranty.
Petrosstone offers a wide range of countertop options, including granite, marble, quartz, soapstone, and more. Each option is available in various colors and textures to suit your personal style and needs.
The company's products cover every aspect of prefabricated countertop design, from solid surfaces to porcelain tile to granite. They offer a full line of prefabricated kitchen countertops that can be customized to fit any home's needs, from simple rectangular pieces to intricate designs with built-in sinks and faucets.
Their product range also includes:
Marble
Granite
Quartz
Limestone
Quartzite
Sandstone And Limestone
To do this, they use the following machines:
Laminate press: This is used to add the laminate layer on both sides of the countertop.
CNC Lathe Machine: This machine cuts the glass to size and shapes it into countertops. It also does so quickly and precisely, which reduces waste and increases efficiency.
Polishing Machine: This machine finishes each countertop by polishing it to give it a smooth, shiny finish that looks great in any kitchen. This is especially important if you use colored glass as your countertop material, as the polishing helps bring out its true color and shine.
Grinding Machine: This machine grinds down any rough edges or imperfections on your countertop before finishing it off with polishing so that you get a perfect finish every time!
---
Best Prefabricated Countertops Designs | 2023 Updated
Whether you're looking for the perfect kitchen countertop or a new bathroom vanity, we've got you covered.
Here are some of our favorite kinds of prefabricated countertops:
1. Calacatta Ibiza Quartz Countertop
This is a white slab with a greyish wave-like pattern on it. The waves are not too prominent, giving the slab an exquisite look. The slab also has a marble-like appearance with a whiteish random pattern.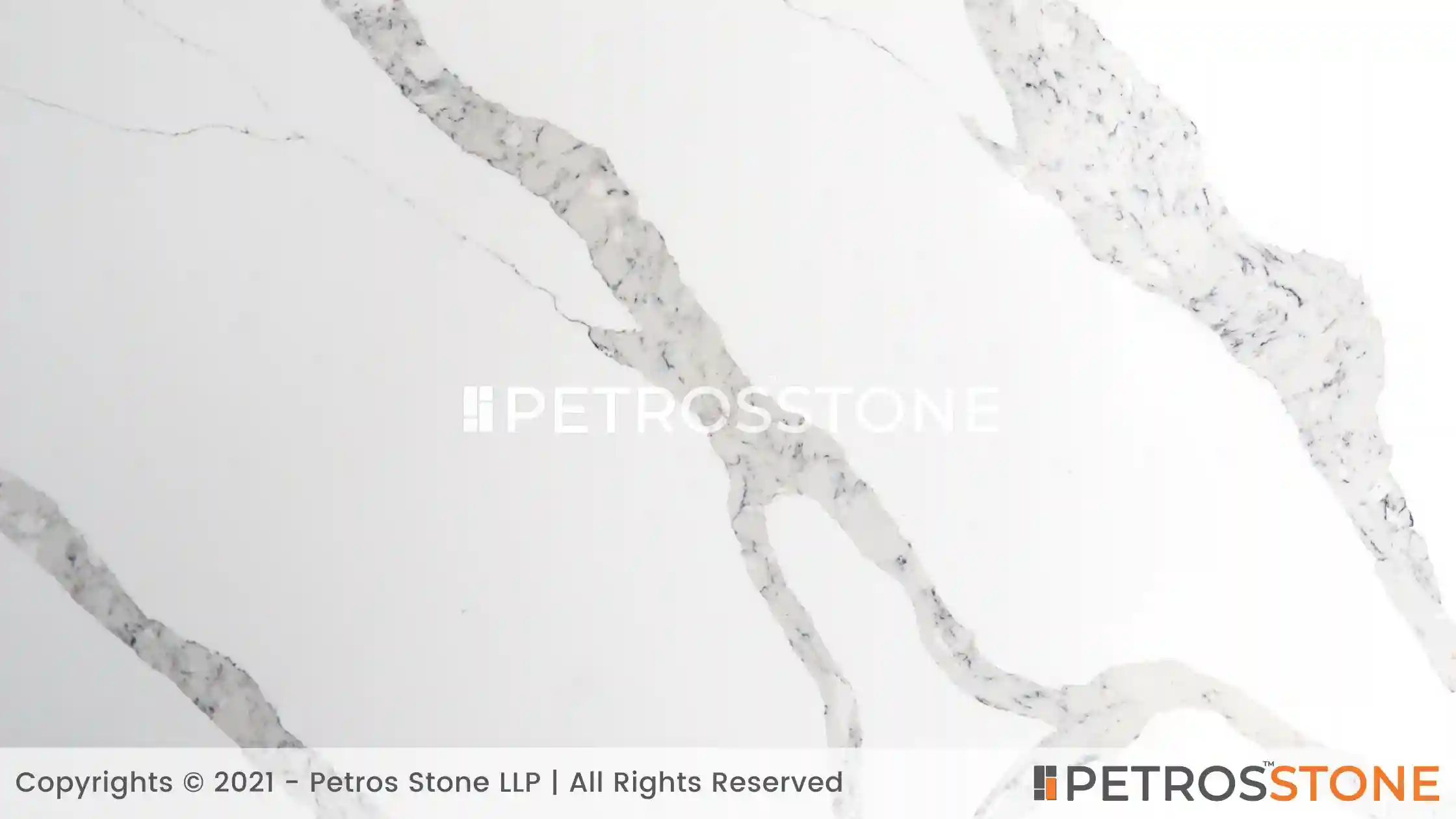 ---
2. Alpine Mist By Caesarstone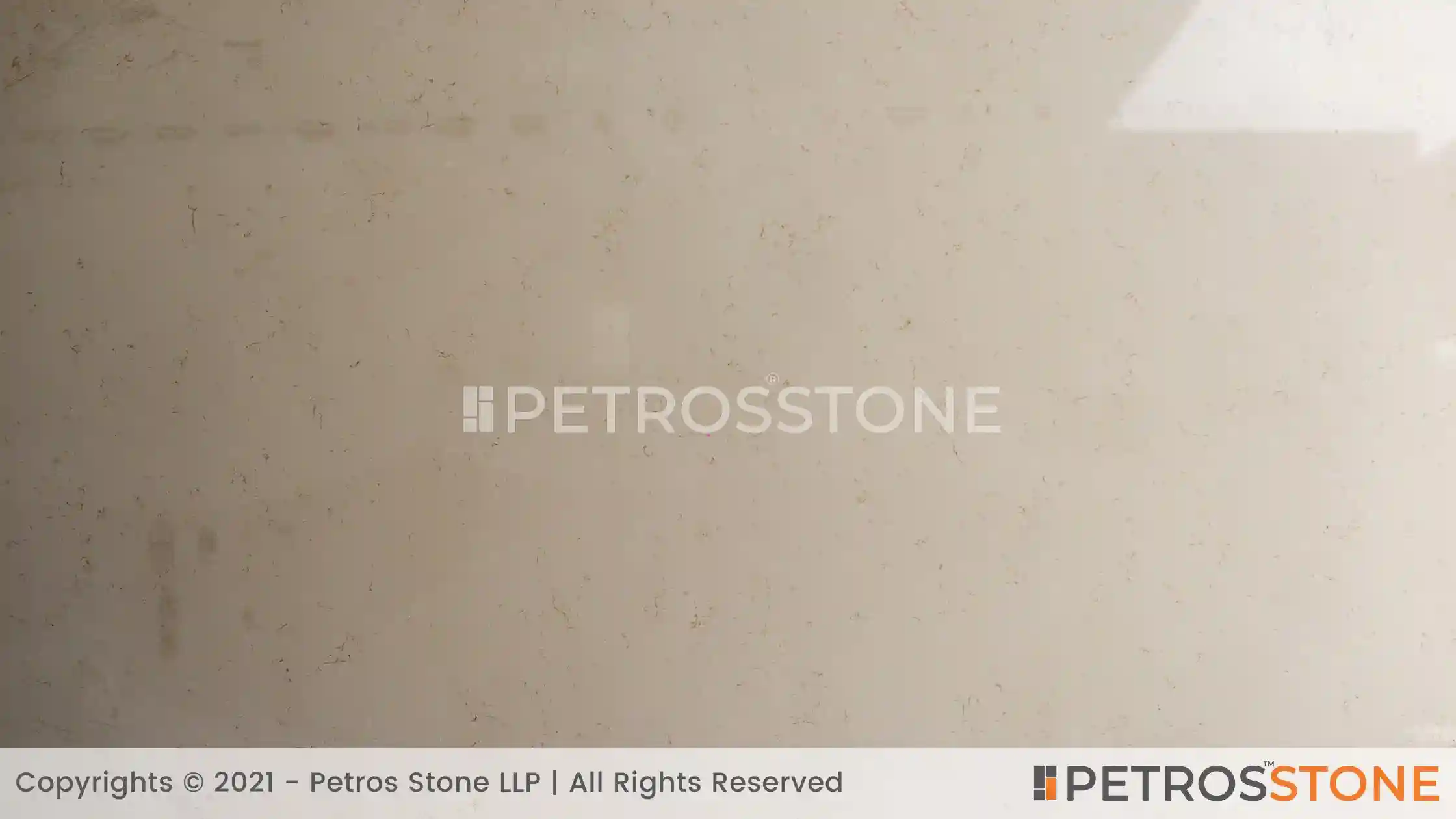 ---
3. Carrara Haze by Petros®
This is a white slab with blackish or greyish spots on it. The blackish spots are not too prominent and will not interfere with any color scheme you may have chosen for your kitchen design.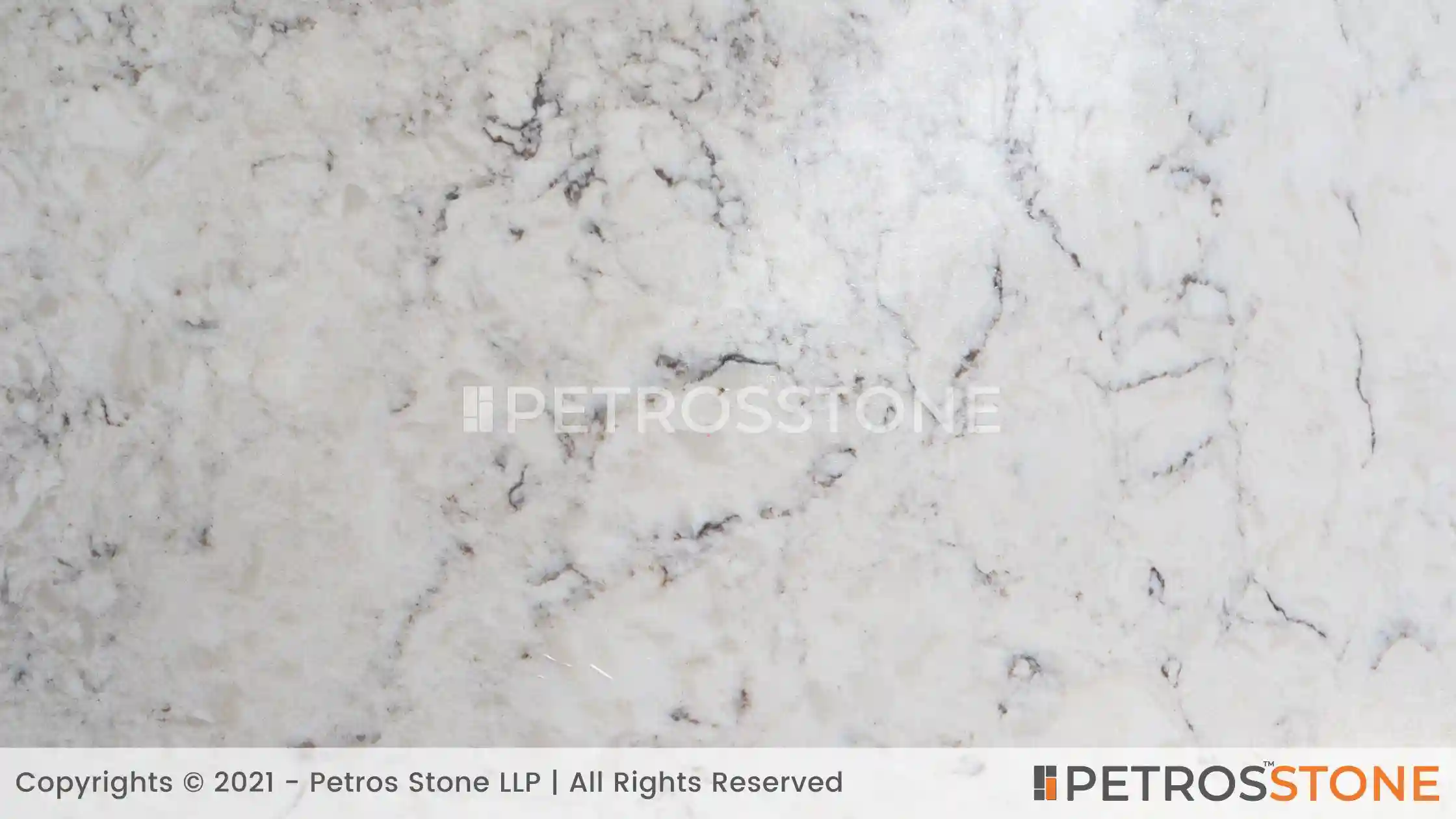 ---
4. Ice White by Petros®
This design features a white slab with an iced effect, giving it an elegant look that will fit right into your kitchen. The small black spots on the surface contrast with the white while providing some extra texture and visual interest.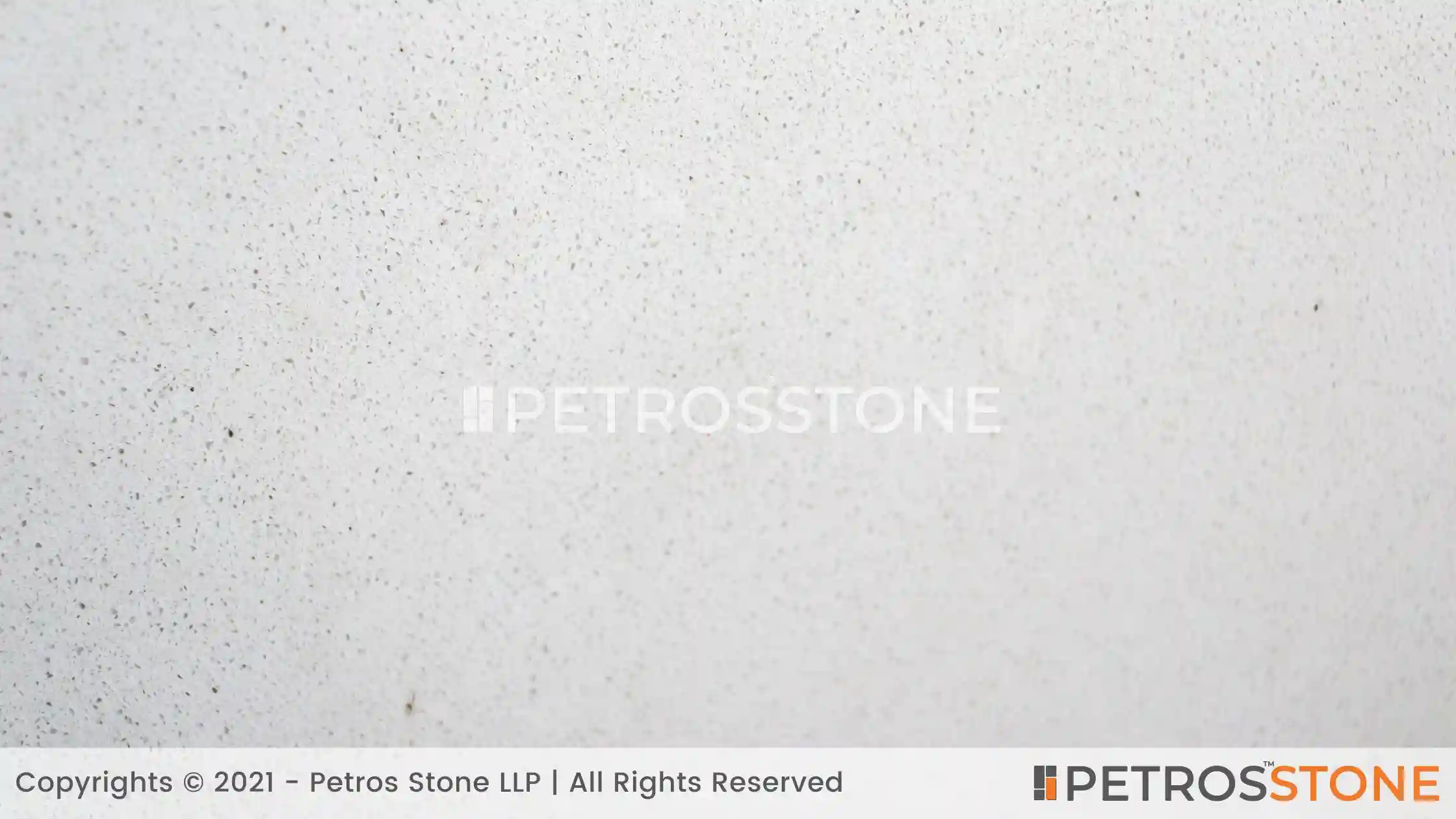 ---
5. Glitz White by Petros®
This design features a white slab with some small black spots sometimes random, sometimes in a pattern. The spots are small enough that they won't distract from your kitchen's overall design or cause any issues with functionality but large enough to add visual interest without overwhelming it.
---
6. Fine Mudpie by Petros® (Brown)
This design is straight forward: it's just plain brown! As such, this one is perfect for those who want something simple without sacrificing style or elegance it's as classic as you can get!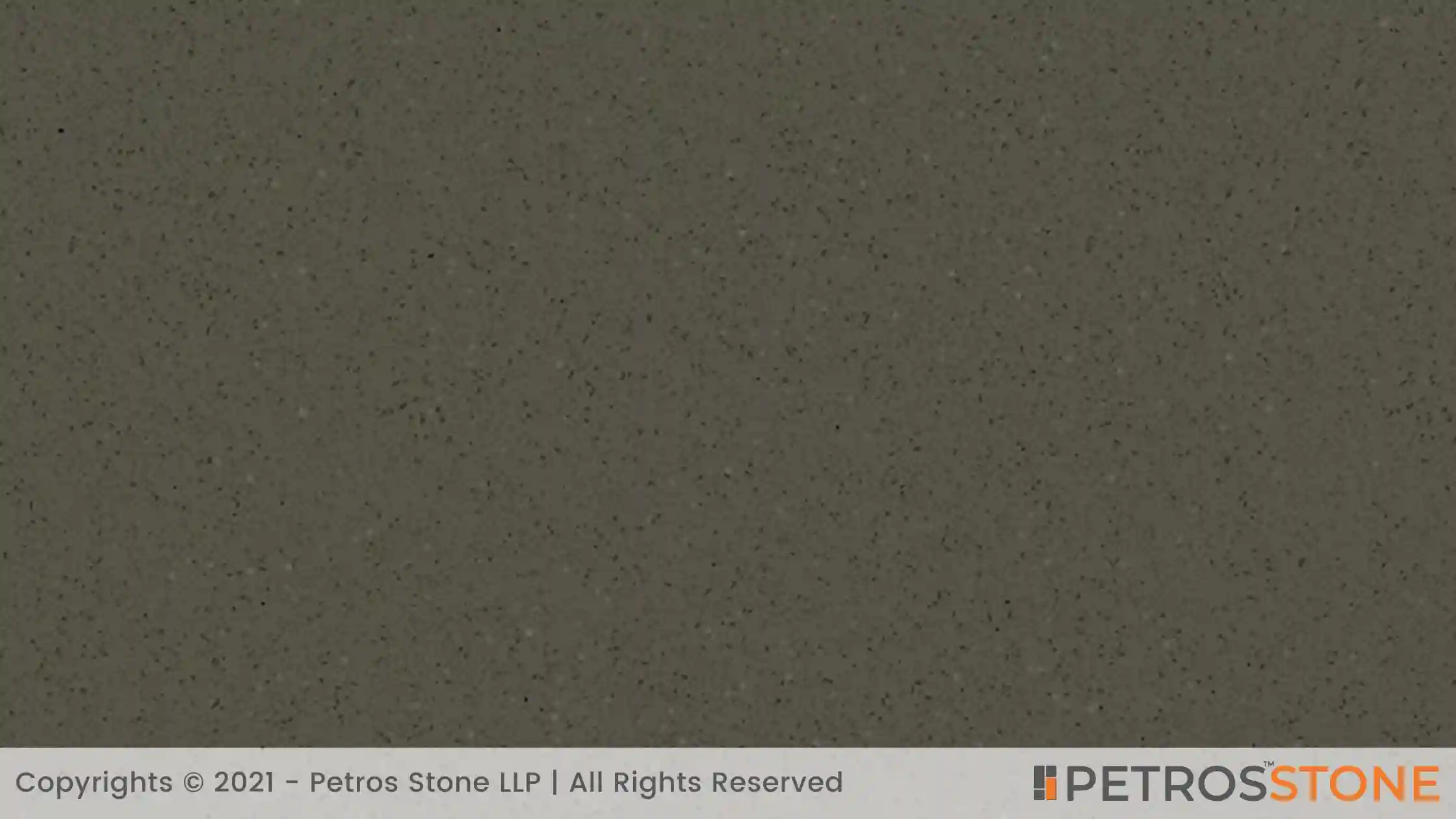 ---
7. Cement Grey
This prefabricated countertop design is an excellent choice for modern kitchens with many stainless steel and white accents. The greyish-white color gives the kitchen a clean look, while the small black spots add an element of style.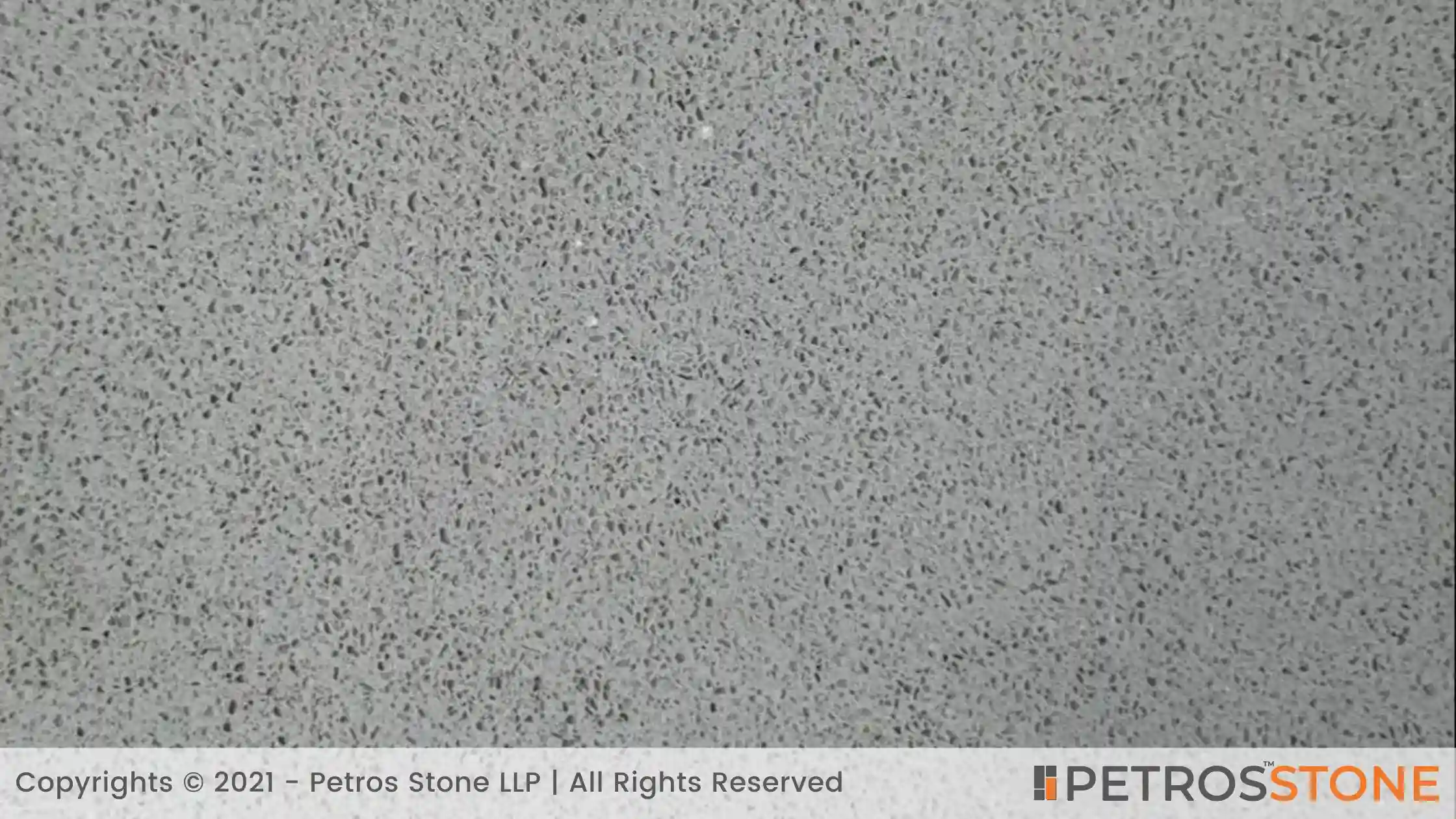 The cement grey prefabricated countertop design is one of the most popular choices for modern kitchens. It's easy to maintain, durable and can be customized in any way you like.
---
8. Calm Beige
Calm Beige is a smooth, white slab with some dark brown patches. It's an excellent choice for anyone who wants a classic look without any surprises.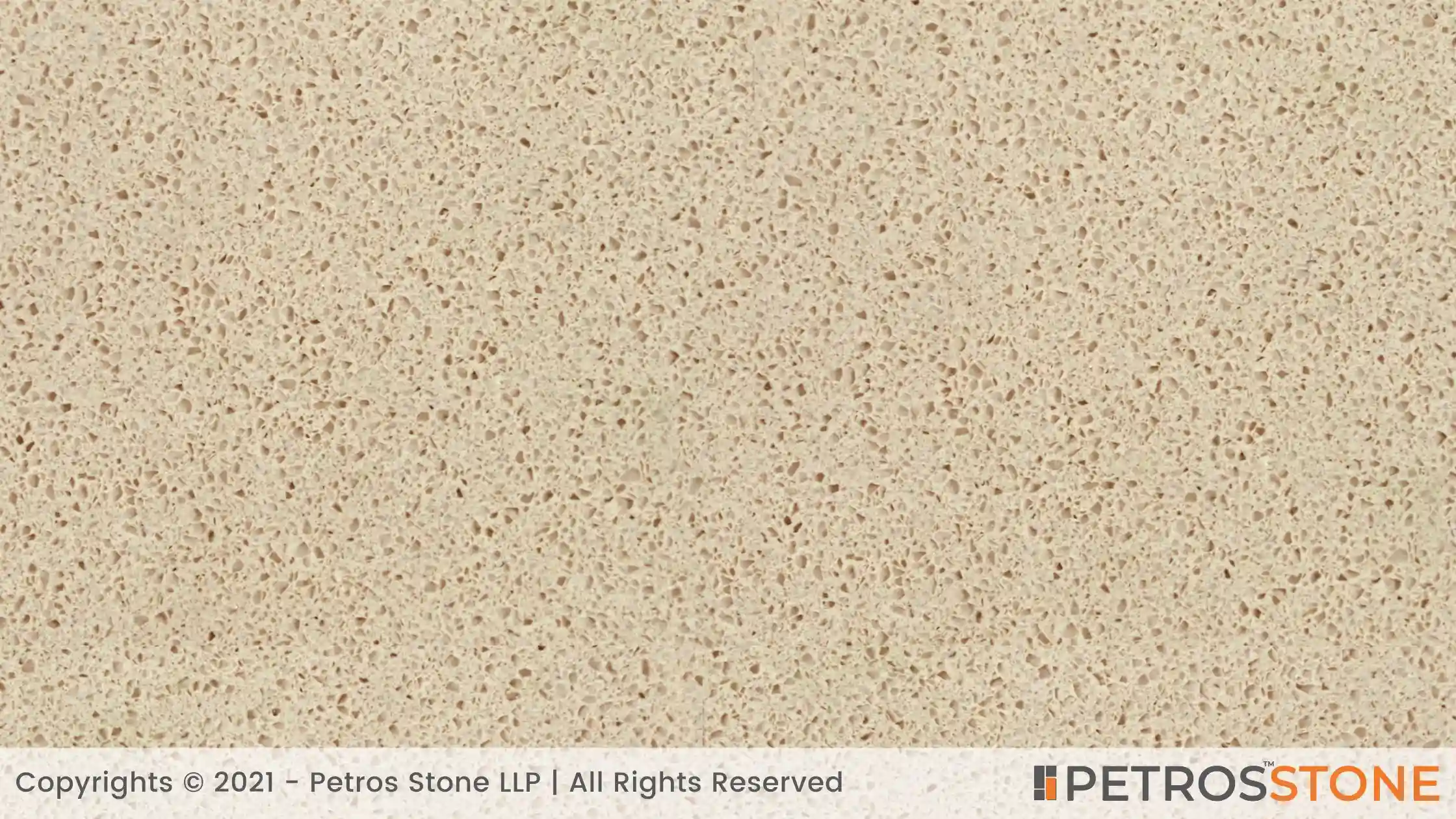 ---
9. Fossil Grey
Fossil Grey has a light grey background with black patches. This is a great option if you want something that stands out but isn't too flashy.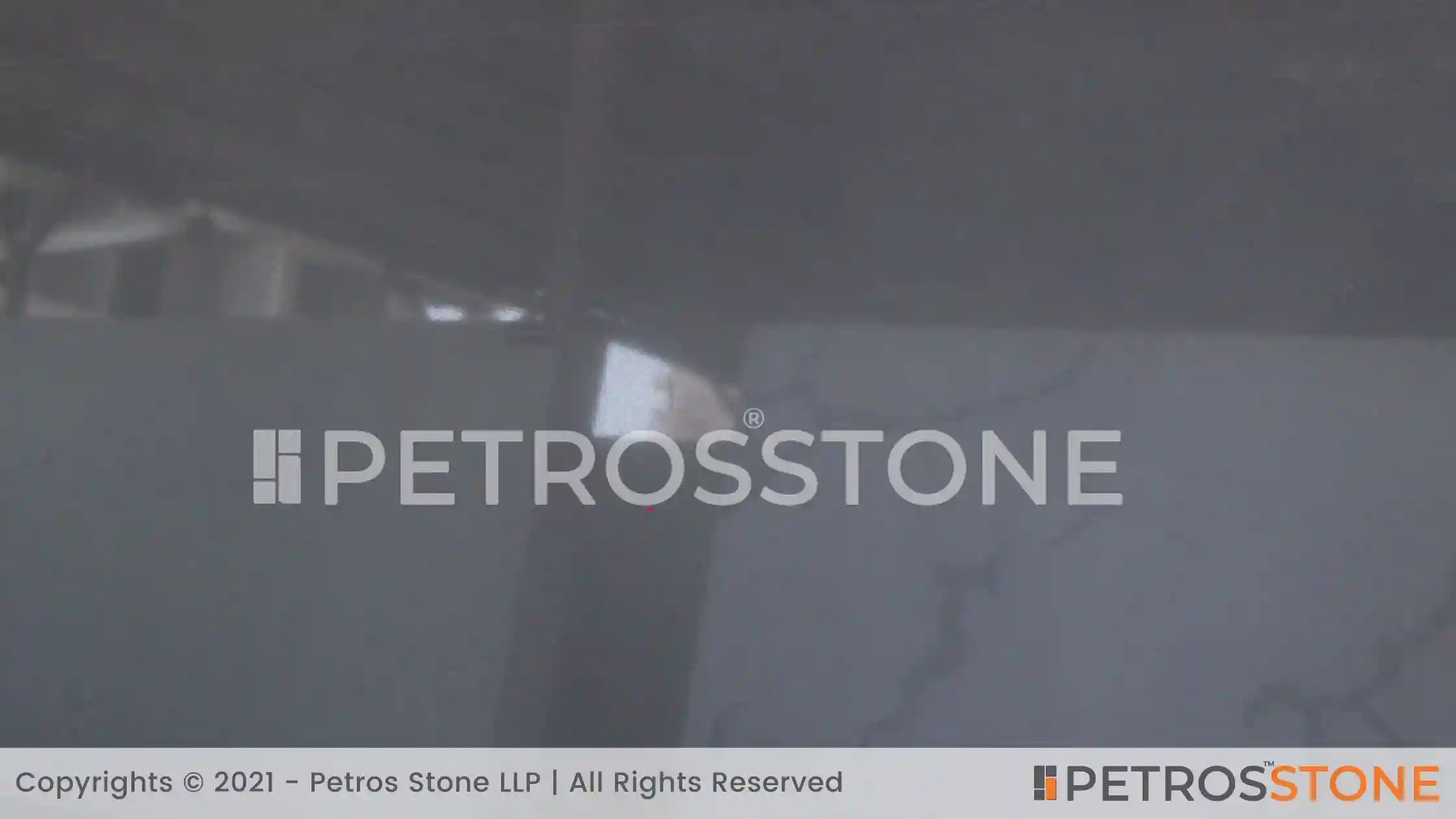 ---
Caesarstone is one of the best Best Prefabricated countertops Manufacturers in India because they have some of the highest quality quartz in the world.. They also offer a huge selection of finishes, including matte, polished, brushed, and textured. The company has an enormous inventory of natural and synthetic stones available for immediate delivery.
In terms of description, Caesarstone provides a wide range of countertops that can be customized according to your needs. These include:
Kitchen counters
Bathroom Vanities
Bar tops and bar tables
Outdoor furniture
Poolside tables.
---
Silestone is one of the Best Prefabricated countertops Manufacturers in India. It has a wide range of products to help you create the perfect kitchen or bathroom for your home.
In addition to its high-quality quartz surfaces, Silestone also offers premium options like glass countertops that provide an elegant look while still providing durability and strength. These glass surfaces come in different colors, including white, black and green, so they will match any color scheme you want to use in your kitchen or bathroom remodel project!
---
The company has been in business for over 45 years, offering highly rated products to clients across the country. The company offers prefabricated countertops made from high-grade materials like granite and marble, ensuring the durability and strength of the product.
MSI Surfaces offers a wide range of products, including:
Kitchen tops
Bathroom tops:
Corner tops:
Vanity tops:
---
Benefits Of Using Prefabricated Countertops
Here are some of the benefits of using prefabricated countertops:
Lower Costs
Quick And Easy Installation
A large Variety Of Styles is Available.
Easy Cleaning
---
Tips To Remember While Buying A Prefabricated Countertop
Consider the Longevity of Your Countertop
Avoid Plastic or Corian Countertops
Don't Forget About Installation Costs
Cracks And Color Variations
Unpolished Edges
Surface Texture
---
When you choose Petrosstone, you can be confident that you will get in-demand countertops that are durable and beautiful. If you are looking for an affordable solution to your kitchen, remodel, or bathroom remodels, Petrosstone can help.
Petros Stone LLP is Manufacturers and Suppliers Pre-fabricated Countertops . To learn more about the colors, price and quality, feel free to get in touch with our team at Petros stone LLP at +91-8446360361 or [email protected].