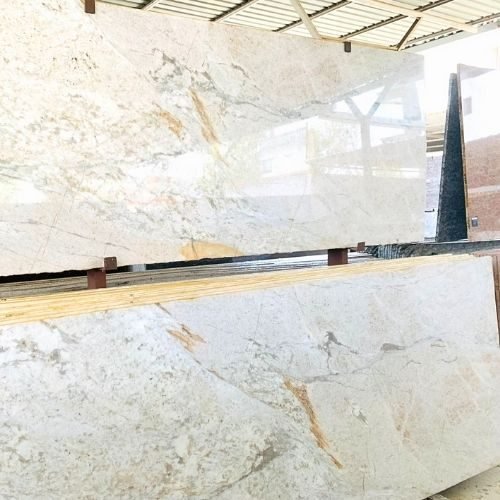 Description
Introducing our exquisite White Gold Mix Albus White Granite ! This stunning natural stone features a unique blend of white, gold, and gray tones, creating a luxurious and sophisticated look. Each slab is meticulously crafted to highlight the intricate veining and patterns that make this granite so special. 
Our Albus White Granite is not only visually stunning, but also highly durable. It is resistant to heat, scratches, and stains, making it ideal for use in high-traffic areas like kitchens, bathrooms, and outdoor spaces. It is also easy to maintain, requiring only simple cleaning to keep it looking like new for years to come. 
The combination of white, gold, and gray tones in this granite makes it a versatile choice for any design style. It can be paired with bold and vibrant colors for a contemporary look, or with warm and earthy tones for a more traditional feel. 
With its natural beauty and durability, this White Gold Mix Granite is sure to elevate any space it's used in. Order now and experience the beauty and durability of our White Gold Mix Granite for yourself!
Specification